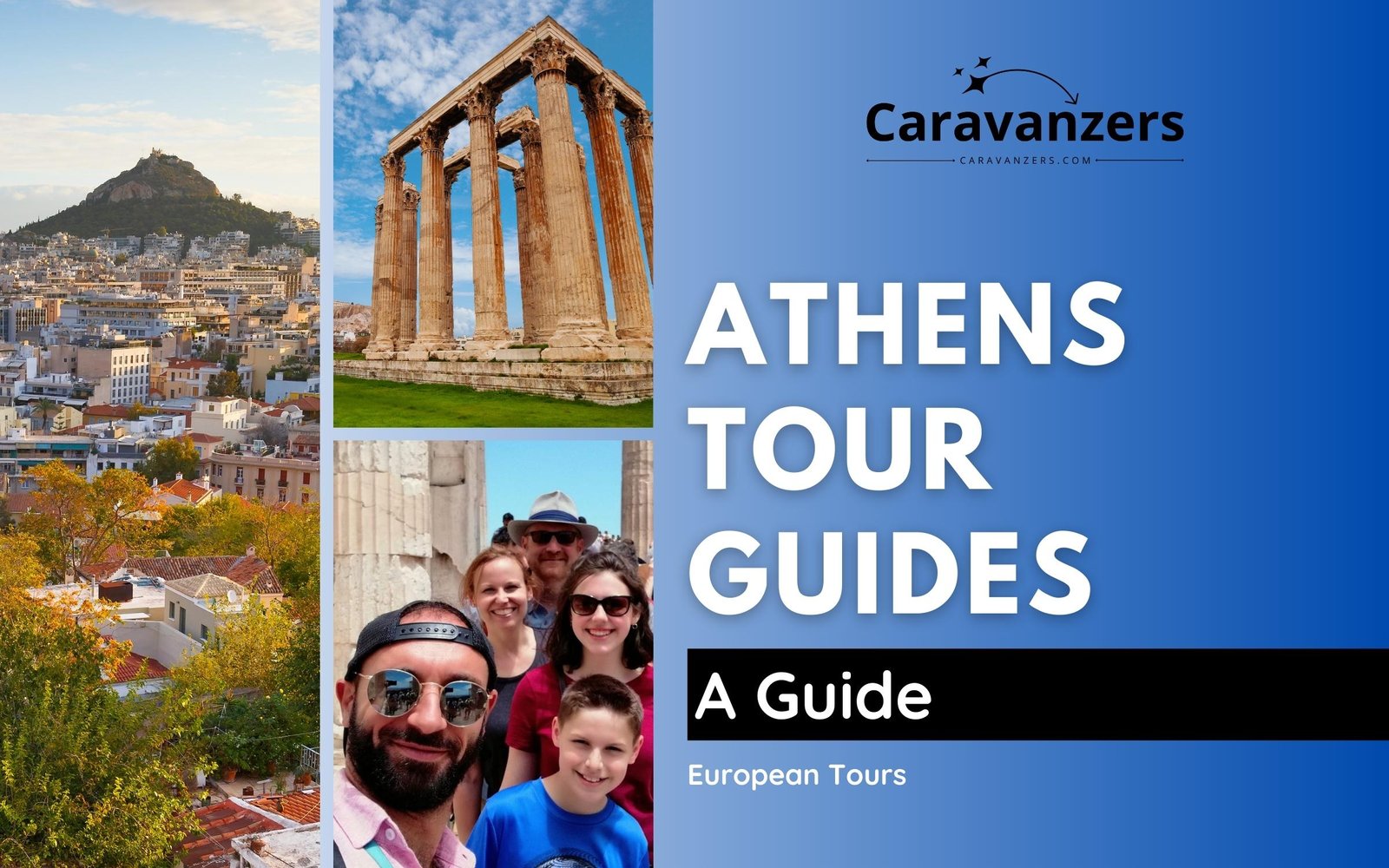 Athens tour guides are passionate locals who love their city, and they want to share their history and culture with you.
In this guide, I will introduce you to some of the best tour guides in this ancient city.
From revealing captivating stories and intriguing facts that you might not find in guidebooks to helping you make sense of everything, these are real professionals.
Every tour guide recommended in the guide is licensed, and you will enjoy your trip knowing they are reputable.
Plus, I will include destination information such as when to go, what to do, and even a traveler's story.
So, if you want to plan an exciting trip to the Glorious City, be pared to take some notes.
Athens Travel Basics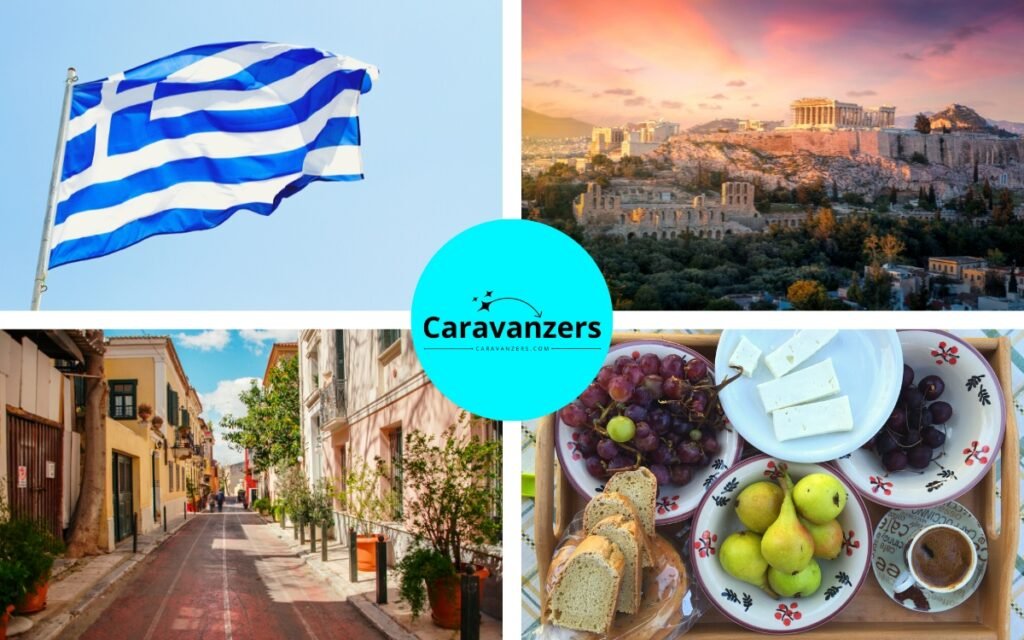 As you plan your visit to Athens and Greece, there are a few important details to keep in mind.
First, let's talk about the time zone. Athens follows Eastern European Time (EET), which is two hours ahead of Coordinated Universal Time (UTC+2).
In terms of visa requirements, if you're a citizen of the European Union, you won't need a visa to enter Greece.
For travelers from other countries, it's essential to check the visa requirements based on your nationality.
Americans don't need Visa for a 90-day tourism visit.
When you arrive in Athens, you'll most likely land at Athens International Airport, also known as Eleftherios Venizelos Airport.
It's a modern and well-equipped airport about 12 miles (or 20 kilometers) east of the city center.
To navigate the city, Athens offers a reliable public transportation system. The Athens Metro is an efficient way to get around, and buses and trams are also available.
There are also a ton of private, ride-share, and other means.
Now, let's talk about currency. In Athens, the official currency is the Euro (€). You'll find ATMs and currency exchange offices throughout the city, and many establishments accept major credit cards.
So get ready to immerse yourself in the rich history, vibrant culture, and warm hospitality of Athens.
Why You Should Hire Tour Guides
Hiring a tour guide for your Athens trip can elevate your experience in ways that are truly remarkable.
A professional tour guide can take you on a fascinating journey, and their expertise brings ancient ruins to life.
These tour guides give meaningful context to the awe-inspiring monuments scattered throughout the city.
Likewise, tour guides are passionate locals who genuinely love their city.
Their insider knowledge allows them to tailor your experience based on your interests, ensuring you discover the Athens that resonates with you personally.
With a tour guide by your side, communication becomes a breeze.
They are often fluent in multiple languages and can effortlessly bridge any linguistic gaps, helping you make the most of your time in Athens.
Moreover, tour guides can offer practical assistance, such as providing tips on local customs, recommending the best places to eat, or suggesting additional attractions to explore.
Perhaps the most valuable aspect of hiring a tour guide is the human connection they bring.
Tour guides engage with you, answer your questions, and provide a personal touch that elevates your journey from being a mere sightseer to becoming an active participant in Athens' vibrant tapestry.
With their knowledge, passion, and dedication, tour guides will unlock the city's hidden treasures, leaving you with unforgettable memories and a deeper appreciation for this remarkable destination.
Onoufrios and Athens Tour Guide
Onoufrios Dovletis is an officially licensed Tour Guide by the Greek Ministry of Tourism.
He was born in Thessaloniki and has been based in Athens since 1995.
With a background in history, archaeology, and translation studies, Onoufrios has a passion for languages and etymology.
He also has a strong interest in the arts, having studied acting and writing, and has published poetry collections.
Onoufrios takes guiding seriously and enjoys providing tours for individuals genuinely interested in art, history, local culture, and politics.
"I've given thousands of tours so far," he says. "Imagine that the only time I ever counted, I had done the Acropolis one hundred times in two months."
That's amazing!
Onoufrios offers a variety of tours, including cultural, walking, sightseeing, private, and archaeology tours.
On TripAdvisor, Onoufrios has nearly 150 raving reviews, and the company awarded him the 2002 Traveler's Choice.
This puts him in the top 1%!
So, naturally, we recommend Onoufrios because travelers love him!
More Athens Tour Guides
Upon arrival at Eleftherios Venizelos International Airport, tourists often encounter a bustling scene with numerous individuals and kiosks vying to offer their tour services.
In such situations, it is advisable for travelers to exercise caution and opt for reputable tour companies to ensure a reliable and enjoyable experience.
The good news is that there are many amazing tour guides in the city, like Onoufrios Dovletis.
If Onoufrios is busy or can't accommodate your specific trip, we recommend Dora Mavrommati, Angelos Kokkaliaris, and Dr. Diotima Liantini.
Dora is a passionate and licensed guide. With a love for history, archaeology, and photography, and she offers a range of private tours.
She's really great with families, and Dora engages young visitors with Greek history, exploring the world of Greek gods and heroes from a child-friendly perspective.
Angelo is another licensed guide and offers unique, fun, and unforgettable private guided tours.
He has studied Archaeology, History of Art, and Cultural Management and continues to expand his knowledge by pursuing studies in Spanish Literature and Culture, demonstrating his commitment to lifelong learning.
Last but not least, Dr. Liantini is an Athens native who is a highly educated individual with studies in Archaeology, Art History, and Theology.
She has been teaching Religious Art History at the University of Athens since 2000, specializing in the influence of Byzantine Art on late Medieval and Renaissance Art.
Meanwhile, consider Viator in terms of companies. This is a major travel company that operates around the world, and they have a presence in Greece with many tour guides.
So, yeah, you have several great options in Athens!
Best Time to Visit
When it comes to choosing the best time to visit Athens, there are a few factors to consider.
Summers in Athens, particularly in July and August, can be quite hot, with temperatures often soaring into the high 90s Fahrenheit (30s Celcius).
If you prefer milder weather and fewer tourists, you might want to consider visiting in the spring (April to June) or fall (September to October).
Onoufrios Dovletis, our Athens tour guide friend, agrees.
"September to November are warm enough but not very busy," he says. "May to June will be busy, but the weather is good and not very hot yet, and you could also go to the beach."
Winters in Athens are generally mild, with temperatures averaging around 50s Fahrenheit (10 to 15 degrees Celsius).
It's worth noting that regardless of the season, Athens has a charm of its own. The city's historical sites, cultural events, and vibrant neighborhoods offer captivating experiences year-round.
Ultimately, the best time to visit Athens depends on your personal preferences, whether it's embracing the summer heat and lively atmosphere, enjoying milder temperatures and fewer crowds in spring or fall, or experiencing the city's quieter side during winter.
How to Prepare for Greece
Preparing for a trip to Greece can be an exciting endeavor! Here are some tips to help you make the most of your experience.
First and foremost, familiarize yourself with the rich history and culture of Greece. Read up on the ancient civilizations, mythology, and significant historical sites you plan to visit.
Next, consider the time of year you'll be visiting. Greece has a Mediterranean climate, so summers can be quite hot, especially in July and August.
Learning a few basic Greek phrases will also go a long way. While many Greeks speak English, making an effort to communicate in their language can greatly enhance your interactions and show your respect for the local culture.
Another important aspect of preparation is planning your itinerary. Greece offers a plethora of attractions, so consider the places you'd like to visit and allocate sufficient time for each.
Additionally, be sure to check the entry requirements and travel advisories for Greece before your departure.
Finally, immerse yourself in Greek cuisine before your trip. Greek food is renowned for its fresh ingredients, delightful flavors, and healthy Mediterranean diet.
By familiarizing yourself with the history, culture, and customs of Greece, you'll be well-prepared to embark on an unforgettable adventure in this beautiful Mediterranean country.
Tourist Attractions
Athens is the vibrant capital of Greece, where ancient history and modern life coexist harmoniously.
No visit to Athens is complete without a visit to the majestic Acropolis. Perched on a hill, this ancient citadel is a symbol of Athens and a testament to the ingenuity of ancient Greek architecture.
As you ascend the hill, you'll be greeted by the magnificent Parthenon, the iconic temple dedicated to the goddess Athena.
The panoramic view of the city from this vantage point is truly awe-inspiring.
Just a short walk from the Acropolis, you'll find the enchanting Plaka neighborhood. Known as the "Neighborhood of the Gods," Plaka is definitely worth your time.
This is a charming labyrinth of narrow streets lined with neoclassical buildings, colorful shops, and traditional tavernas.
For history enthusiasts, the National Archaeological Museum is a treasure trove of ancient artifacts.
Housing an extensive collection, including the golden Mask of Agamemnon and the Antikythera Mechanism, this museum offers a fascinating glimpse into Greece's rich archaeological heritage.
If you're fascinated by Greek mythology, a visit to the Temple of Olympian Zeus is an absolute must. This magnificent temple, once the largest in Greece, stands as a testament to the grandeur of the ancient world.
To immerse yourself in the vibrant modern life of Athens, make your way to Syntagma Square. This bustling central square serves as both a transportation hub and a cultural focal point.
For a memorable cultural experience, don't miss the opportunity to attend a performance at the Odeon of Herodes Atticus.
Athens seamlessly weaves together its ancient past and vibrant present, creating a city that pulsates with history, culture, and urban energy.
Expert Tips for Athens
Our tour guide friend Onoufrios Dovletis has a few words of wisdom for your upcoming trip.
"I love travelers that love learning, that are easy-going, respectful, and willing to take my word when I tell them what needs to be done regarding a tour," he says.
One of those things? Starting the tour at 8 am, he says.
"Get here when the season begins, and you'll see what the reason is," Onoufrios explains, alluding to the insane crowds.
And please don't ask your tour guide to pick you up.
"I live a few minutes away from the Acropolis," he does admit, though.
This means he won't be late for your tour appointment, and neither should you.
Onoufrios suggests spending at least two days in Athens before you start your tour.
"Let's face it; this is where European civilization began," he says, reminding you that you won't be "bored" here. "But also, who wants to take a tour after flying for ten to fifteen hours and staying up all night because of jet lag?"
He says it won't be a pleasant sight for either of you and that since you're paying for this service, you should get the most out of it, and it should be fun!
Onoufrios is 100% correct. Take these tips and plan ahead!
Some Dos and Donts
Onoufrios has a few extra things to share, and we will start with his advice on what to do.
"Do spend enough time in Athens," he says, "And try the food and drinks."
He adds to visit the sites and museums, saying this is not the city to get lazy.
"Be prepared right for the weather," he notes.
Onoufrios is not shy to tell you what not to do, too.
"Don't stay in our apartments," he says. "You're causing the rents to rise."
He also says you don't try to see as much as possible and don't expect to find your country abroad nor compare yours to his.
"Especially in front of me," he adds.
Finally, Onoufrios recommends not crossing the street unless the cars have stopped.
Everything he said is 100% correct, and please take the time to think about those points.
Example Athens Tourist Experience
Michael, a Greek-American with a deep connection to his heritage, fulfilled his lifelong dream of visiting Greece.
The tales of his grandfather had kindled a fierce desire within him to experience the country firsthand, and fresh out of college, he took a leap of faith and embarked on a life-changing summer adventure in Greece.
Arriving in Athens, Michael instantly felt at home. The warm Mediterranean breeze carried the scent of blooming flowers and a hint of salt from the nearby sea.
The city's bustling streets and vibrant energy embraced him, making him feel welcome.
Despite his limited Greek language skills and American accent, the Greek people welcomed Michael with open hearts, and their genuine hospitality transcended any language barriers.
Over a plate of moussaka and a glass of ouzo in a cozy taverna, Michael shared stories with Yiannis, the owner.
Yiannis, an experienced traveler, spoke of Greece's rich history, captivating islands, and awe-inspiring landscapes. Michael listened intently, absorbing the essence of Greece.
As his time in Greece neared its end, Michael reflected on his transformative journey, and with cherished memories and a deepened connection to his roots, he offered advice to future travelers.
" Book your trip to Greece in advance, and if possible, avoid the peak of summer," Michaels says. "By doing so, you'll have the opportunity to savor the true essence of Greece, forge meaningful connections with the locals, and create an unforgettable tale of your own."
As Michael bid farewell to Athens, he carried within him the spirit of Greece and a renewed sense of identity.
Greece had embraced him, and he knew deep in his heart that one day, he would return to this captivating land.
Final Thoughts
When you visit ancient cities like Athens, tour guides are necessary because they can share their history and culture with you.
In this guide, I introduced you to great professional tour guides.
I also included vital information such as when to go, what to do, and even a traveler's story.
So, now you have all the information to plan an unforgettable trip to this ancient Greek city that will also marvel you with its modern life.
Enjoy Athens!
AJ Paris is a travel photographer based in New York. He is the editor of Caravanzers.
Follow us on Pinterest.