Best Christmas Markets in Europe are definitely located in the coldest parts.
However, Europe is a big continent.
So, we decided to start your journey with the coldest and go down to the warm sea.
Of course, a long the way there are many Christmas markets to enjoy.
Here are some you should definitely check out.
Alta
Ok, so if Santa lives in the North Pole, he definitely hangs out in the Finnmark region of Norway.
After all, this is as north as you get and there are more reindeer here than people!
Meanwhile, Alta's Christmas market is awesome.
The Nordic people of Sweden, Norway, Finland, Denmark, and Iceland truly know how to celebrate the jul, the local name for Christmas.
So, the Christmas market in Alta is known locally as Julemarked i Alta.
---
Dresden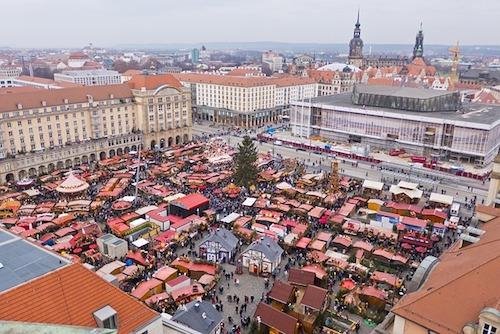 You can't talk about the best Christmas markets in Europe without Germany!
Hey, we might as well start with a bang.
The Germanic peoples of Germany, Switzerland, and Austria have similar Christmas markets and there are big ones.
However, nothing beats the eastern German city of Dresden!
"The blaze of lights, the scent of mulled wine and Christmas music is spreading through the city: The Dresden Striezelmarkt, Germany's oldest Christmas market, has opened its doors once again," wrote the authors of the city's official website in 2017.
In German, this market is known as the Dresdner Streizelmarkt.
---
Prague
Christmas is a little different in the Czech Republic because it is both Germanic and Slavic.
Of course, Prague is the place to see it.
The city is home to several of them.
However, you must experience Wenceslas Square Christmas Market is truly a sight to see!
In Czech, this market is known as Vánoční trhy na Václavském náměstí.
---
Ljubljana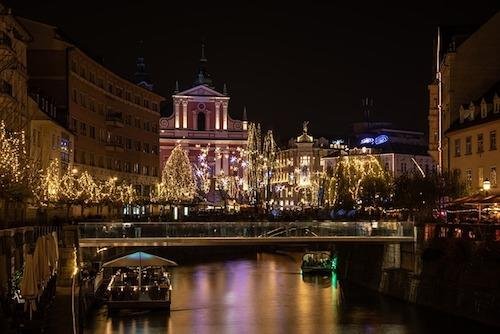 Although all of the former Yugoslavian countries (Serbia, Croatia, Bosnia, Slovenia, etc) have similar Slavic traditions, you might as well try the Slovenian one.
Of course, Ljubljana, the capital, is where to see it!
Locally, this is known as ljubljana božična tržnica.
---
Rome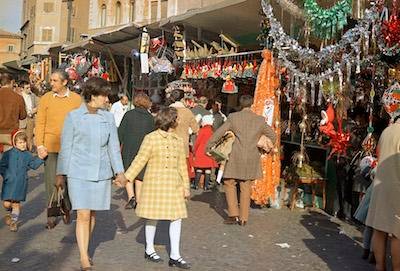 Alright, so you made it to southern Europe.
Besides being the home of the Pope, even if not technically (Vatican is a separate country inside this city), Rome will still feel very holy.
Meanwhile, this is a city on the Mediterranean Sea and Christmas could be sunny and warm.
So, to enjoy the Chrsitmas markets, head to the squares.
Because it is generally one of the most popular squares of the city, Piazza Navona Christmas Market (pictured) is probably the most famous.
Locally, this market is known as Mercatino di Natale di Piazza Navona.
---
Of course, we could not do justice to all the amazing markets in Europe, but we hope you enjoyed it. Let us know what you think in the comments.
Meanwhile, to check out more Christmas stuff Click Here.