Photography has no borders, yet some female photographers face a lot of challenges their male counterparts do not.
For example, there are female photographers in conservative societies where women are not expected to participate in the world outside of the home.
However, there are also some female photographers in so-called free societies that do not get the same opportunities as men.
In other words, female photographers are diverse people in diverse places.
So, here are some you should know, follow, and support their work in general.
Eunice Adorno
So, Eunice Adorno is a Mexican photographer, known for Las Mujeres Flores, a photo book published 2011 in Spain about Mennonite women in northern Mexico.
The book was based on the project of the same name for which she received the Fernando Benítez National Culture Prize the year before.
"In the 1920s, the Mexican government granted land in three different states to a handful of Mennonite groups fleeing religious persecution in Europe," explains the publisher. "These isolated agricultural communities still exist today, continuing their religious practice and ways of life."
Fascinating!
To learn more about her work, visit her Website.
---
Guo Yingguang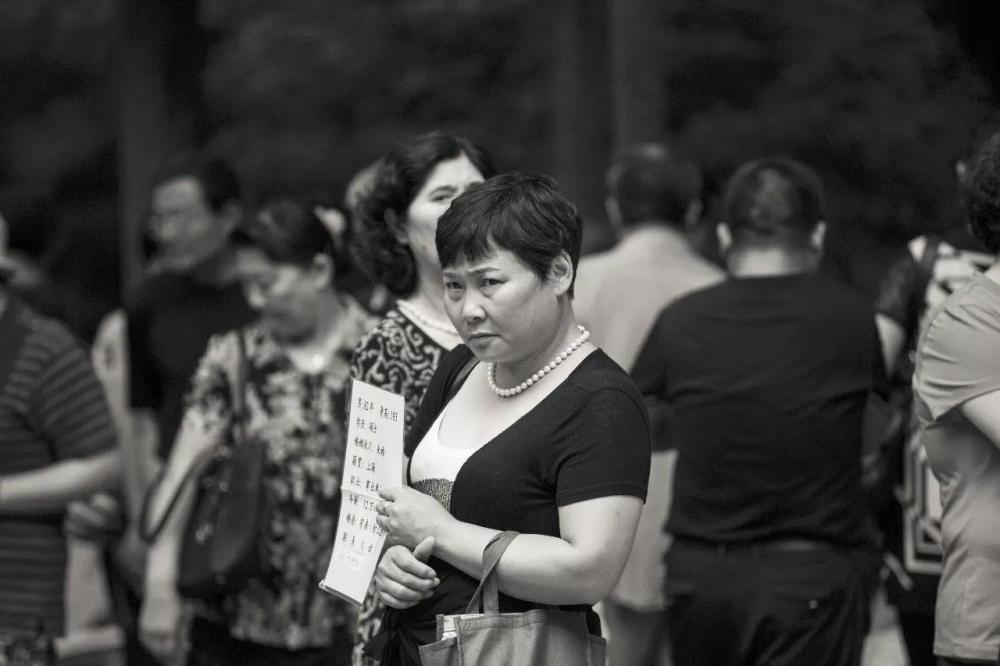 Chinese photographer Guo Yingguang (郭盈光) is known for her work focusing on women at various stages in their lives.
For example, at the Shanghai Marriage Market (人民公园相亲角), which is a marriage market where on the weekends parents come to find partners for their children, she set up a social experiment.
In her "The Happiness of Obedience," she presented an advertisement of herself at the marriage market and you can see people asking her age over and over in the video accompanying the photographers.
In one part of the video, one guy says, reading the advertisement, "Financially independent."
Another replies, "Age not good."
Needless to say, she makes society think!
To learn more about her work, visit her Website.
---
Mouna Karray
Mouna Karray is a Tunisian photographer whose work is very interesting!
For example, in her 2015 project "Personne ne parlera de nous" (Nobody will talk about us), you keep seeing a body in a white bag in all sorts of situations and without anyone in the surrounding area paying attention.
The artist leaves the viewer to interpret what it all means!
Yes!
To learn more about her work, visit her Website.
---
Claudia Jaguaribe
Brazilian photographer Claudia Jaguaribe is a force.
Sometimes she is photographing larger-than-life landscape that may or may not feature humans, and other times she is photographing scenes in a far-away land.
For example, her "Sobre São Paulo" (About São Paulo), which includes the above images, featuring interlinked images of the city and published in an accordion pleats style.
Fantastic!
To learn more about her work, visit her Website.
---
Aisha Augie-Kuta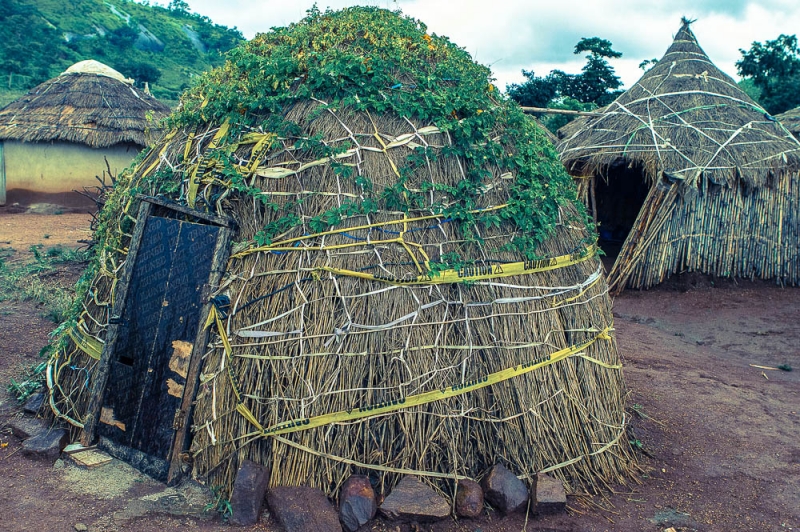 Nigerian photographer Aisha Augie-Kuta's works crosses boundaries of fashion, documentary, and aerial!
She feels just as comfortable to photograph traditional huts, as she does fashion models on a catwalk.
Because she loves to travel, she believes you can learn through travel!
To learn more about her work, visit her Instagram account.
---
More Women
Here are a some more to check out!
Dayanita Singh – Indian photographer who is known for her book photos, including "Museum Bhavan" and "Zakir Hussain." Learn more at her website.
Helene Schmitz – Swedish photographer who is passionate about nature. Her books include "Sunken Gardens" and the recent "Thinking Like a Mountain." Learn more at her website.
Diana Markosian – American photographer of Armenian background. Her work includes "1915," which is on the American Genocide. See more at her website.
Laia Abril – Spanish photographer whose work on the feminine is highly regarded. "A History of Misogyny, Chapter One: On Abortion" is an incredible work. Learn more at her website.
Newsha Tavakolian – Iranian photographer whose photojournalist pieces stand out with a huge cultural commentary. Learn more at her website.
---
For more articles, Click Here to visit the Art section
AJ Paris is a travel photographer based in New York. He is the editor of Caravanzers.