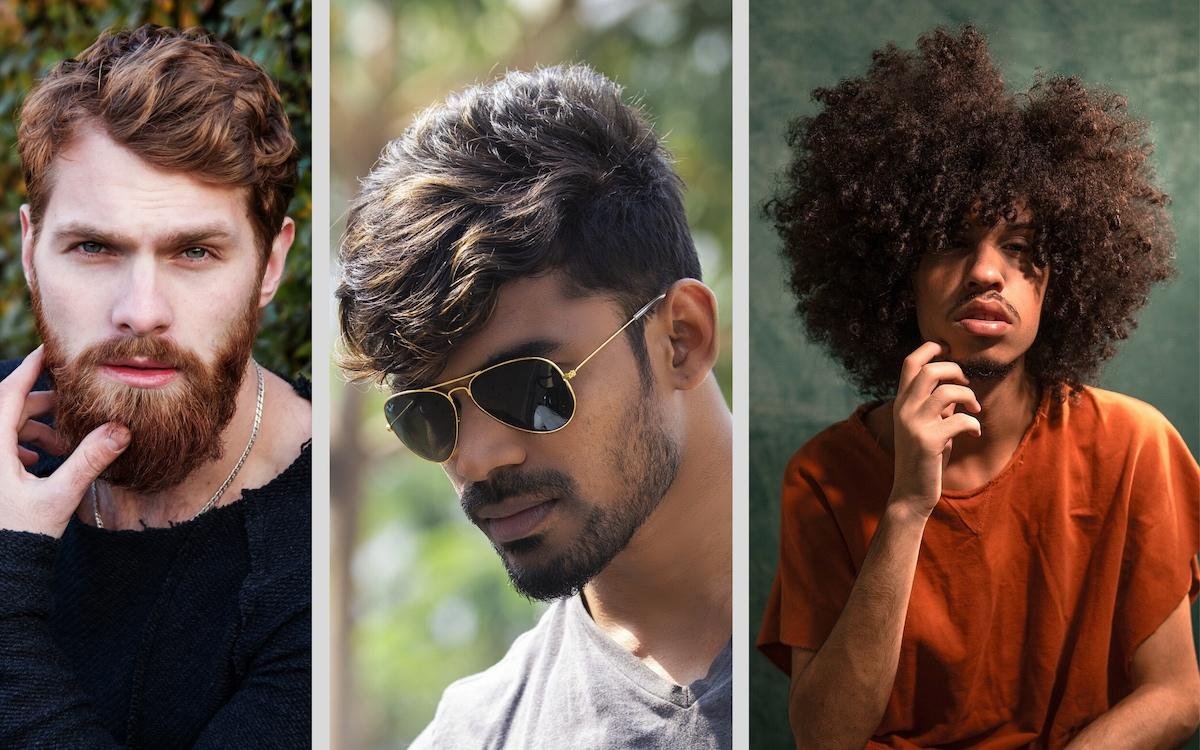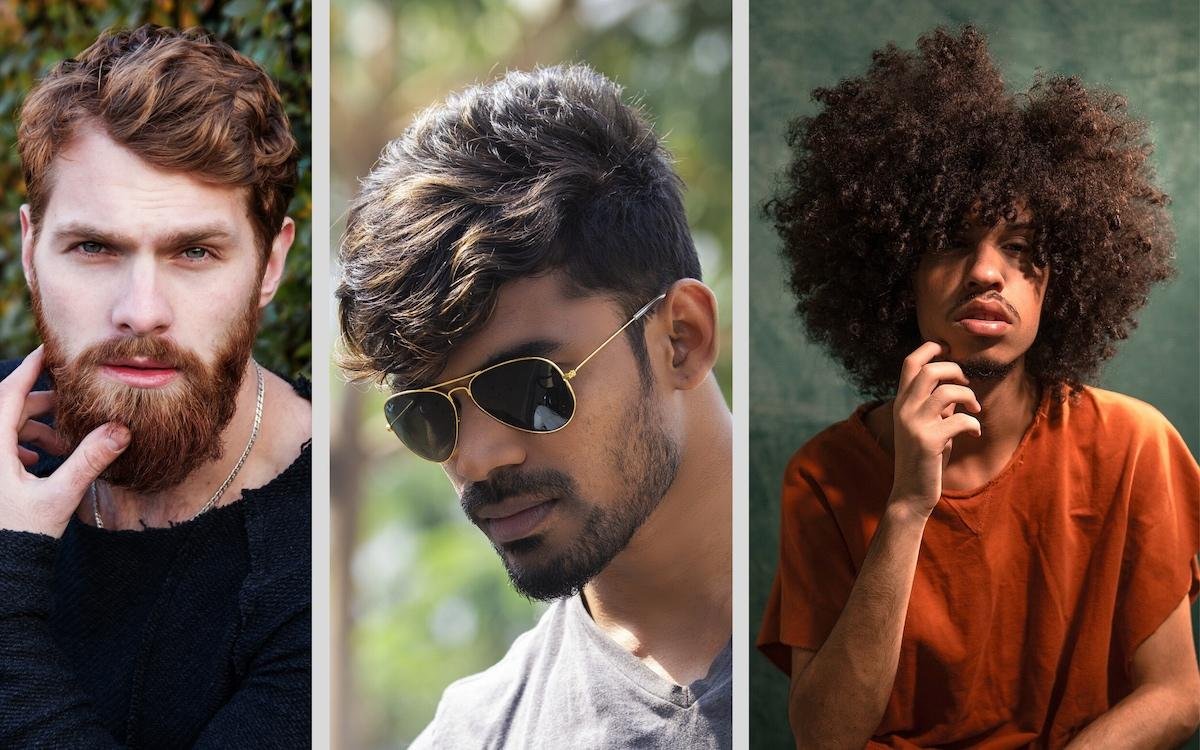 Hair styles for men can be confusing, but expert Jamil Fatani says to pay attention to your haircuts and hair care to form a personal hairstyle.
By Lena Wilson
So, hairstyles for men are an old cultural problem.
Some men feel hairstyles are something only women need to worry about.
For example, they think it's not manly.
Therefore, we put together this helpful guide to help you out.
For example, we feature a male grooming expert who has works with top athletes.
As a result, we divided the guide into three sections, such as haircuts, hairstyles, and hair care.
Therefore, it is everything you need to sport beautifully styled hair!
Haircuts
So, haircuts are the first thing that comes to mind for a lot of men when they think of hairstyles.
"Because I associate my haircut with my overall style," says Mark, a banker in New York. "For example, I had to change my haircut from buzz to crew cut," adds Mark. "I wanted to be taken seriously, as I wanted to leave my 'boy' persona behind. Of course, I didn't know a haircut could do that at the time."
Mark, like a lot of men, says it was his hairstylist who recommended the change.
In other words, there is a relationship between the hairstylist and the man far beyond the simple haircut.
"The relationship between a man and his hairdresser is like visiting your older brother," says Jamil Fatani, a hairstylist in London. "Sometimes, you want advice on personal issues within your life," he adds. "However, some days, you just want to listen to stories to take your mind off the day-to-day stresses of life."
As a result, Fatani says the bond formed is strong—enough to recommend life changes.
"You are entrusting your personality in your stylist through your haircut," says Fatani, who works with famous soccer players.
So, what are some popular haircuts?
For example, the crew, undercut, Caesar, high top, flat top, buzz, fade, and even bald.
"I have friends who are into more stylish haircuts," says Mark. "For example, I have one friend who is into the undercut," he laughs. "I think it's too stylish for a lawyer, but that is just me," he adds.
Therefore, a haircut is a personal choice about how you see yourself, says Fatani.
The Perfect Haircut
So, Fatani knows haircuts inside and out, and that is why top sports players worked with him.
For example, he has worked with top footballers or soccer players like David Silva, Kolo Toure, and Robin Van Persie.
And, naturally, he has a lot to say about haircuts.
"Face shape plays a certain part to enhance a great haircut," says Fatani. "For example, questions to ask include whether one's hair suits the style," he adds. "For instance, whether it is the right texture, density, and so on."
Meanwhile, Fatani says that a lot of men neglect to think about other vital considerations.
"For example, whether the style suits the image one is trying to project," he says. "Another important area to consider is whether one has the time to maintain the style chosen," he adds.
In other words, don't be one of those dudes we see on the street who is a mess.
Therefore, choose a haircut that supports your style, your hair texture, and your available time to take care of it!
Hairstyles
So, a haircut, as noted previously, is part of your overall style.
Of course, some men are very clear about what they want.
"I like something simple and easy to maintain," says Arrul, a graphic designer in Bangalore, India. "But I also like the style of Mariano Di Vaio," he adds, talking about the Italian blogger.
As a result, you can see that in Arrul (pictured above), because his hair is simple but stylish.
Of course, like a lot of men, Arrul says it is not easy to keep up.
"Because I started my own company, I'm not maintaining myself like I used to," he says.
Arrul started a graphic design firm in Bangalore, which takes up more of his time.
"As a startup, I'm also struggling," he notes, something familiar to startups worldwide.
Meanwhile, a lot of men are afraid of having a style.
"Some men feel embarrassed due to the fact as young boys they were dressed by a woman," says Fatani. "And even in adulthood they're asked opinions on hair, fashion and so on from their girlfriends or wives," he adds. "So, they associate this with women, but most modern men today embrace the variety of choice they have to choose from."
In other words, some men associate being stylish with the women in their lives.
Of course, some women overdo it.
For example, Fatani had a girlfriend who used to ask him about these things all the time.
"And now she is an ex," he jokes.
So, be like Arrul, and don't be afraid to use another man as an inspiration for your hairstyles.
Haircare
So, hair care is the combination of everything.
For example, using the right products is an essential part.
"A good quality shampoo and conditioner is a must," says Jamil Fatani.
Likewise, Fatani says to find a quality hair wax or pomade to style.
"Find one that is without alcohol, as alcohol will dry and dehydrate the hair," he says.
Meanwhile, styling your hair a way that supports your hair is another way to care for your hair.
For instance, Fatani says that it is crucial to be mindful when styling.
"If you use heat, please guys, use a heat protector," he says. "It's not just for the girls."
Heat protectants are applied before using hot tools.
Of course, different textures of hair need different care.
For example, African hair is not the same as Asian hair or even European hair.
"Afro hair is amazing hair to work," says Fatani, who worked with athletes with African hair. "The key elements to Afro hair is to maintain it regularly, meaning every two weeks," he says. "Also consider using a good quality hair mask to keep the moisture locked-in, as Afro hair needs that to avoid breakage."
In other words, each type of hair texture has its own needs.
As a result, working with a hairstylist gives you the benefit of knowing exactly what works for your hair.
Therefore, pay attention to your hair care, and your hair will be fantastic throughout your life!
Popular Hairstyles for Men
So, you're probably wondering what some of the top hairstyles for men are.
For example, think of pompadour, ducktail, and comb-over, to name a few.
Meanwhile, if you have never heard of any of these, don't worry, we got you covered here.
Let's start with the pompadour style, which is really popular with modern men.
So, the style is characterized by long hair on top, while the back and sides are short.
"While the pompadour hairstyle dates back to 18th century France, Elvis brought the pompadour haircut to the forefront of men's style in the 50's," explain the folks at Men's Hairstyles Now.
Really, it is true.
For instance, you can see Elvis wearing this here and here and here!
Yeah, he liked this style.
Meanwhile, ducktail is a type of hairstyle that gets the hair combed up. Afterward, the hair is combed back. Finally, one parts it in the center at the back, as well!
"It looks like a duck's tail, and so the name," explains Thomas, a New Yorker.
Likewise, a comb-over is precisely like it sounds because it is about combing the hair over to one side.
"I'm black and love combing my hair to the side," says Antoine, a New Yorker. "Girls like it, somehow," he laughs. "But a lot of guys afraid of doing it."
Of course, there are tons of styles, and at the end of the day, it is what matters to the individual.
Conclusion
Hairstyles for men are really diverse!
According to experts like Jamil Fatani, there is a lot that goes into a man's hair.
For instance, he argues that having the right haircut, hairstyle, and care is essential.
Because he has dressed the hair of men in the public eye, Fatani knows what he is talking about.
Follow Fatani on Instagram at @j_fatani.
He says to hire him for haircuts, facials, shaving, or other men's lifestyle guidance, just send him a private message.
Lena Wilson is a fashion writer for Caravanzers.