Ok, to warn you, some of these are pretty creepy!
Halloween Cookies
Certainly, Williams Sonoma is well known for their kitchenwares and home furnishings, but did you know they also make the spookiest Halloween cookies?
Yes, Ma'am!
Their 'Halloween Cookies' are super delicious.
---
Skeleton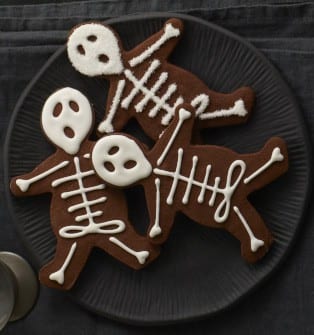 Here is what the creator of these cookies says:
"Chocolate skeleton cookies are nothing but good old bones! Sweet icing bones and dark chocolate cookies, that is."
Yeah, Tara from TaraTeaspoon is just nuts and we love it!
These are super delicious, you guys!
---
Happy Ghosts
Why shouldn't the ghosts be happy?
It is Halloween!
Duh!
Well, Sarah, who blogs away at Sarah's Bake Studio, admits she's into the holiday.
"I am seriously infatuated with Halloween decorated cookies right now," she says.
Her 'Happy Little Ghost Sugar Cookies' are totally delicious!
Look, if you gonna have Halloween cookies, at least they should be cute, right?
Here you go!
---
Spider Web
It is starting to look a lot like Halloween!
Allie from Baking a Moment is really good at cooking and her 'Spiderweb Cookies' are really yummy.
"These are going to be toppers for my two favorite kinds of cupcakes, chocolate and vanilla, stuck right on top with a little swirl of buttercream," says Allie, adding, "I can't wait to bring them to my kids' class parties later this week."
Thanks, Allie!
---
Creepy Eyeball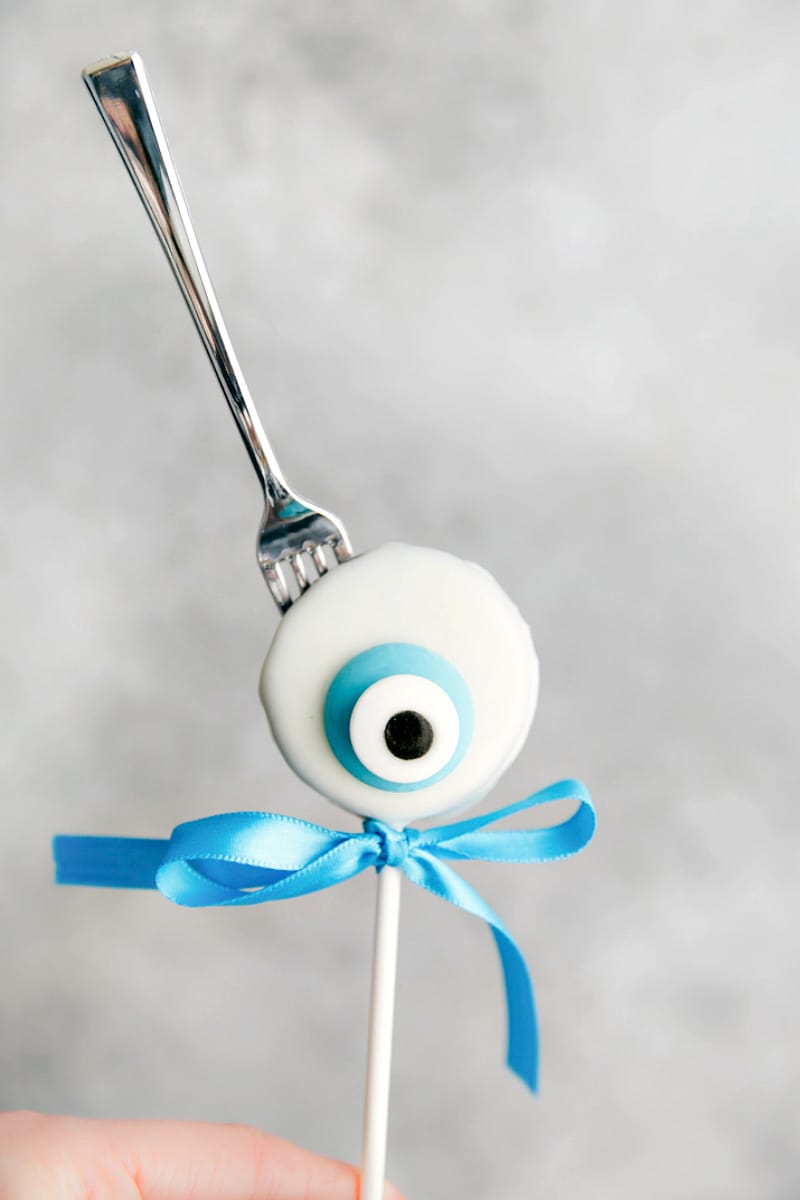 Ok, Chelsea from Chelsea's Messy Apron is one messed up chick.
Her 'Creepy Eyeball Oreo Pops' are definitely creepy!
"Also, if you're looking for the cake pop holder for these Halloween Oreo Pops (like the one used in the video) I love and highly recommend this Nordic Ware one!" says Chelsea, adding, "You'll also want to have Parchment Paper to lay all of these Halloween Oreo pops on (after making them) so they can harden, but be pulled up easily."
She is so casual about these!
We love her.
---
Zombie Finger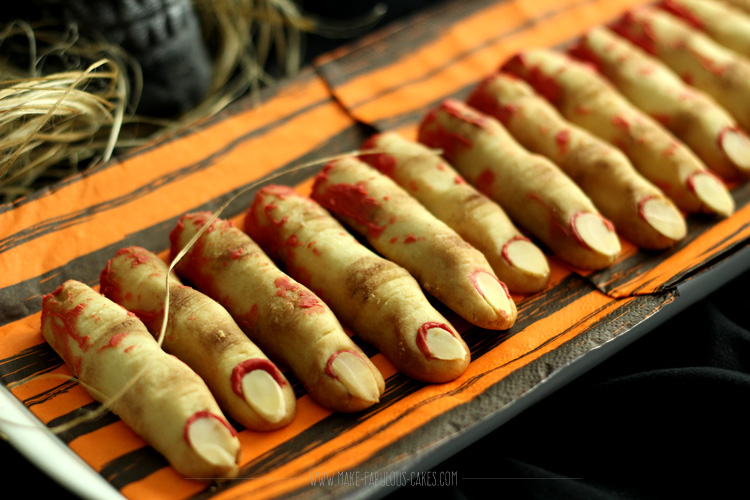 "It's the countdown to Halloween, and creepy things are brewing in my kitchen," Darlene, a.k.a. The Cakelady, who blogs at Make Fabulous Cakes. "What's on the menu? Severed zombie finger cookies!"
As disturbing as it sounds and they look, these 'Zombie Finger Cookies' are actually pretty delicious.
Just close your eyes!
Nina Walker is a food writer for Caravanzers.
Follow us on Pinterest.