House sitting websites can be complicated, but they don't have to be. Here is a guide to demystifying them.
As someone who has spent a considerable amount of time traveling, I always suggest trying different lodging options to keep expenses in check.
Recently, I found myself in Rome, Italy, a breathtaking city that unfortunately had sky-high accommodation prices. I mean, we are talking about hundreds of dollars for a decent place.
Determined to make the most of my trip without draining my wallet, I decided to explore alternative options.
That's when I stumbled upon house sitting, a unique and cost-effective way of lodging in a new destination while taking care of someone's property and furry friends.
Although I was initially hesitant, I researched thoroughly and found a great opportunity that I decided to take a chance on. I can confidently say it was one of the best decisions I made on that trip.
I found a cozy home in a serene neighborhood just a short distance from Rome's historic center. The homeowners were welcoming and provided clear instructions on how to care for their pets and property while they were away. Walking their dogs in the area made me feel like a local and gave me a sense of belonging.
The most significant advantage of house sitting was the substantial cost savings. Instead of spending a fortune on a hotel or rental, I stayed for free while enjoying all the comforts of a comfortable home. It was a mutually beneficial arrangement, and I was grateful for the opportunity.
So, let me introduce you to the system.
House Siting Explained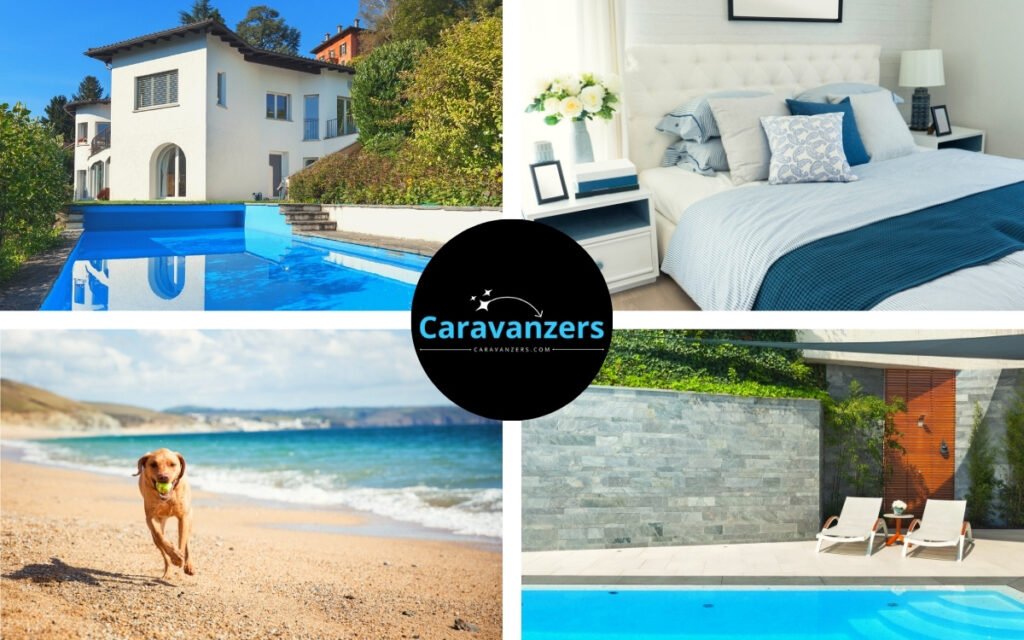 House sitting is a unique form of lodging where a person stays in someone else's home while they are away in exchange for taking care of the property and any pets.
This can be a mutually beneficial arrangement where the homeowner receives peace of mind knowing their home and pets are well cared for, while the house sitter gets to stay in a comfortable home for free.
Why Choose House Sitting?
There are many reasons why people choose house sitting as a form of accommodation when traveling.
Here are some of the most common reasons:
Cost savings: House sitting can be a cost-effective way to travel because it allows you to stay in a comfortable home for free in exchange for taking care of someone's property and pets. This can be especially beneficial for travelers on a tight budget.
Authentic experience: House sitting provides a chance to live like a local and experience a destination from a different perspective. It allows you to immerse yourself in the culture and lifestyle of a place and connect with the local community.
Pet-sitting opportunities: For animal lovers, house sitting can be an excellent way to spend time with furry friends while exploring a new destination. Many house sitting arrangements involve taking care of pets, which can be a rewarding experience for those who miss their own pets while traveling.
Flexibility: House sitting can offer more flexibility than traditional accommodation options. Since you are taking care of someone's property, you may have more freedom to come and go as you please and plan your own schedule.
Trustworthy and reliable: For homeowners, house sitting can provide peace of mind knowing that someone is taking care of their property and pets while they are away. House sitters are usually carefully screened, making them a reliable option for homeowners who want to ensure the safety and security of their homes.
Popular House Sitting Websites
There are several popular websites that connect homeowners with house sitters, but I want to start with the one I really like.
Please note that this company will pay us a commission if you book through them… at no cost to you.
I used HouseCarers (affiliate link), which has been around since 2000. A friend sent me a link, and the following was what I read:
"Join fellow Global Citizens, Fulfilling their travel Dreams, OR free yourself, from the burden and responsibilities of home, and pet ownership for a while for your well-earned trip away."
That was from their website, and I was immediately hooked!
Basically, the way it works is that people join their website, list their homes, and find a house sitter like you and me.
Meanwhile, here are a few other popular ones:
TrustedHousesitters: This is one of the largest house sitting websites, with thousands of listings worldwide. TrustedHousesitters charges a membership fee for both homeowners and house sitters.
HouseSitter.com: This website offers a database of house sitting opportunities worldwide. Homeowners can post their listings for free, while house sitters can create a profile and apply for opportunities.
MindMyHouse: This website has been connecting homeowners and house sitters since 2005. MindMyHouse charges a small fee for house sitters to access their database of listings.
Nomador: This is a popular house sitting website with opportunities worldwide. Nomador offers a variety of features, including a secure messaging system and a verification process for both homeowners and house sitters.
HouseSitMatch: This website connects house sitters with homeowners in the UK and Europe. HouseSitMatch offers a variety of services, including a house-sitting guarantee and a concierge service for homeowners.
These are just a few examples of popular house sitting websites, and there are many others to choose from. It's essential to do your research and choose a reputable website that fits your needs as a homeowner or house sitter.
House Sitter Dos and Donts
House sitting can be a fantastic means of cutting down on accommodation expenses while traveling or even generating some extra income by overseeing someone else's property.
But as with any arrangement, there are certain guidelines to follow when undertaking this responsibility.
To ensure a positive experience for both the homeowner and yourself, it's important to keep the following dos in mind: communicate clearly with the homeowner about their expectations and your responsibilities; respect the homeowner's property as if it were your own; maintain the house's cleanliness and neatness, and attend to any pets or plants as instructed by the homeowner; adhere to any security or safety instructions provided by the homeowner; and contact them immediately in case of any emergency or concerns while they're away.
However, there are also certain don'ts to avoid in order to uphold your part of the bargain: refrain from allowing strangers access to the property without the homeowner's authorization; avoid using any household appliances or equipment in ways that could lead to damage or compromise the safety of the property; obtain the homeowner's consent prior to rearranging any furniture or items; abstain from utilizing the homeowner's personal effects without their consent; and refrain from leaving the property unattended for extended periods without prior arrangement with the homeowner.
I hope you enjoy your new life traveling around the world and staying in other people's homes. I sure will!
Lena Wilson is a fashion writer for Caravanzers.