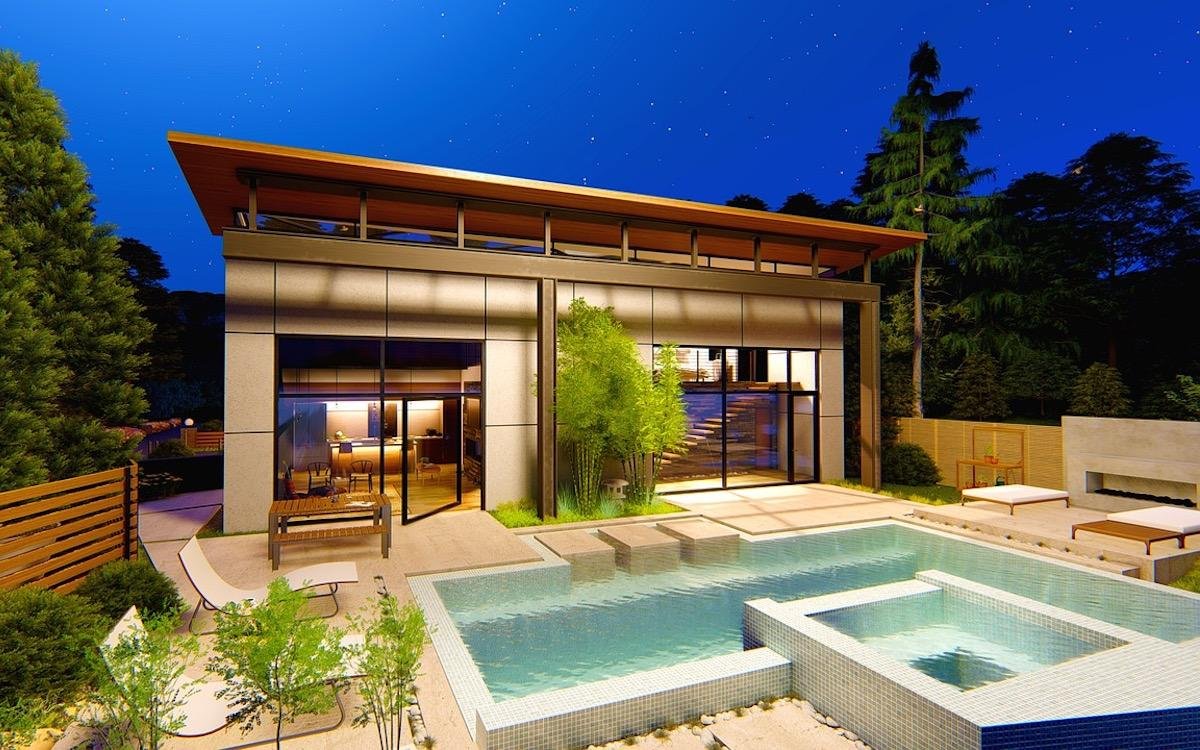 There are so many!
After all, Airbnb is a global company that has found a way to get us all to rent our rooms, homes, and even our luxury estates!
"Luxury rentals give people who can afford it the privacy they need," says James, a travel professional we talked to in New York City. "A hotel can only go so far, because it is often hard for celebrities, for example, to keep everyone at these hotels understand the necessity for privacy," he adds.
In other words, too many people work at these hotels.
"That is why you hear so many leaked stories," says James, who works privately with individuals who can afford his discreet services, including booking properties under private names.
So, here are some of our favorites.
Luxury Airbnb Beverly Hills
So, for just $8,500 you could have an amazing place in Beverly Hills.
After all, you had been shooting all day, and you know these Hollywood producers know how to get on your last nerve.
That is why you deserve this.
"People in Beverly Hills are just so much more prepared for individuals requiring privacy than perhaps anywhere else in the world," says James, who adds that much of it has to do with being in Hollywood (Beverly Hills is actually a separate city from Los Angeles).
Hello, Bevery Hills!
Here we come!
---
Luxury Airbnb Búzios
Truly, one of the most beautiful places in the world, Búzios is home to some beautiful luxury homes!
With that, we can definitely tell you this villa is one of them!
Starting at less than $2,500, this is a bargain!
Brazil knows how to kick back and relax!
"Búzios is one of those towns that just makes sense for high net worth individuals," says James. "It's also an added bonus that if you come from somewhere else, the locals might not even know who you are," he adds, noting that Brazil is somewhat "disconnected" from the rest of the world.
For example, says James, many Brazilians don't know who top business people from the United States are.
Lovely!
---
Luxury Airbnb Cape Town
Here is South Africa's most luxurious city.
Therefore, why not stay at a modern penthouse?
So, it is almost $6,000… that is peanuts for what you get.
Hey, you're literally on top of the world, here!
"Cape Town offers endless summer if you come from the north," laughs James. "After all, it is summer there when we have winters here in New York."
Hey, why not!
Sunshine, it is!
---
Luxury Airbnb Goa
Goa!
India's beach state is known for its luxurious bungalows.
However, this is not exactly a bungalow.
Instead, you have an entire village made of several floors!
For less than $3,000?
A bargain!
"Goa is definitely a must when you go see the Taj Mahal," says James. "Cities like Agra, where the Taj Mahal is located, are very polluted, so it makes sense to hang out at the beach between your essential Indian travel spots," he adds.
Goa is about an hour flight from India's mega city of Mumbai.
A quick trip!
---
Luxury Airbnb Tuscany
Hey, when price is no issue, you might as well enjoy the hills of Tuscany.
Oh, Italia!
For less than $6,000?
Sign me up!
Who can resist?
"Talk about local culture," says James. "Many people seeking privacy like to go there because hardly anyone knows them," he adds.
For example, says James, Hollywood celebrities love the area because they can go to the farmer's market and no one bothers them.
"Part of it is also the culture in Europe in general," says James, "People are just not all that interested in celebrities."
Lovely!
---
Conclusion
Airbnb has come a long way!
It is no longer about renting a room, it is about renting luxury villas overlooking the ocean!
So, let us know which of these properties you're going to stay.
To see other places to stay, visit the accommodation section.