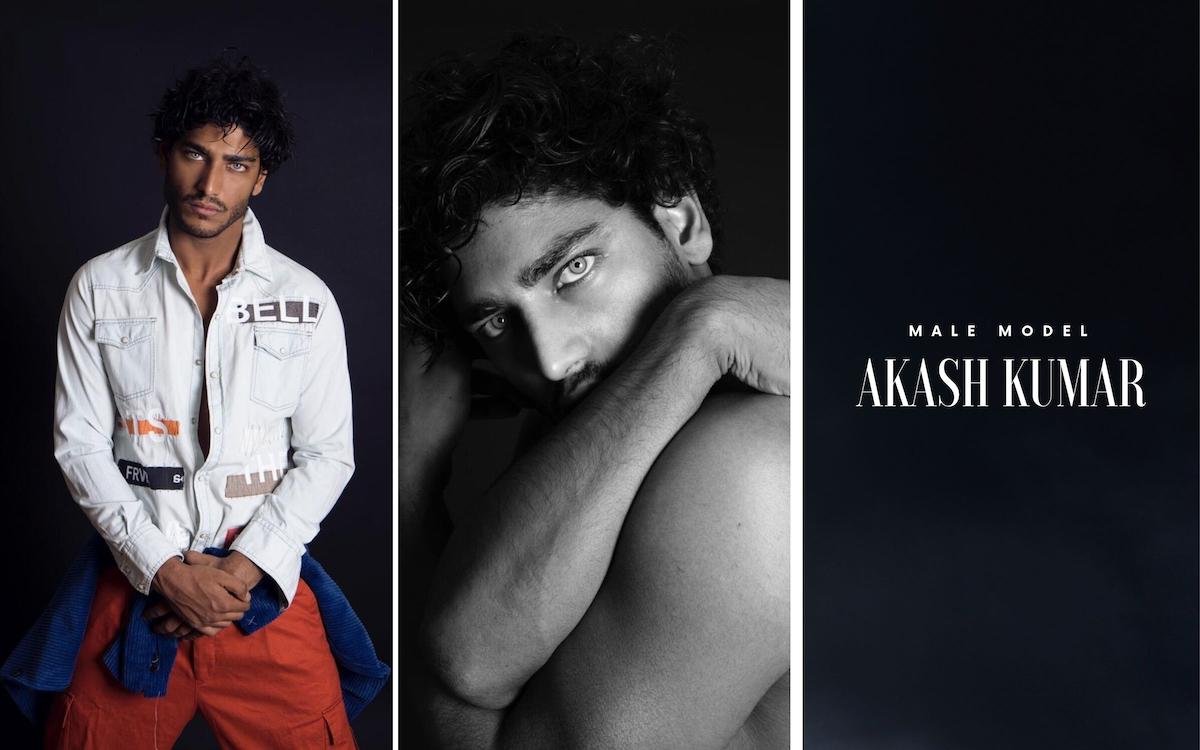 Male Model Akash Kumar is tall, dark, and handsome.
He is everything the fashion industry loves.
For his career in fashion, he has worked with big names, including Armani.
This Milan-based artist gives the camera everything he has.
A Quick Bio – Get to Know Him
Akash Kumar was born on November 16, 1991 in New Delhi, India, and is of Indian and Brazilian heritage.
Standing at 6'2 (1.88 meters) tall, he has achieved notable success in the fashion and television industries.
Starting his modeling career in Verona, Italy, guided by his mother, he posed for renowned brands like Benetton, Carrera, and Diesel, showcasing his striking features, including his contrasting blue eyes and caramel complexion.
Akash's accomplishments led him to Milan, where he was selected by Giorgio Armani for their autumn/winter 2021 campaign in India.
He also ventured into television, participating in shows like Temptation Island and Ballando con le stelle, and in 2022, he fulfilled his dream of becoming an actor in Bollywood.
Here are some photos to drive you wild…
Looking At Me?
https://www.instagram.com/p/B3BnWJ8I9VL/
Amazing hair, skin tone, and great presence, but it is always the eyes that steal the show with this man.
How can you look away?
Impossible!
Akash is from Indian and Brazilian background. This gives him that extra "oomph" we get from mixed guys.
Let's face it; mixed guys are very attractive! This is because they tend to inherit the best physical features from both of their racial backgrounds.
Additionally, mixed men often have a strong sense of identity and pride in their heritage, which can be very attractive to many people.
Akash being in Italy gives him all the above!
A Natural Man
https://www.instagram.com/p/BnRwI5pFws3/
A photo like this could be a cliché with some other model, but when you get this guy it is never going to be boring.
There are many reasons why people may prefer a natural man. For some, it could be the appeal of a more rugged look, which Akash certainly has.
Natural men also tend to be more in touch with their emotions and exude a more confident, easy-going energy. In our fast-paced, high-stress world, many of us are seeking ways to connect with something real and authentic.
If you follow Akash, you will realize this is a man who doesn't shy away from his opinions. Sometimes he gets into trouble because of it, but that's what also makes him sexy.
A natural man embodies these qualities and provides a refreshing break from the artificiality that surrounds us. In a world where so much is fake, a natural man is a breath of fresh air.
Off we go into the wild!
King Of The Jungle
https://www.instagram.com/p/Bhrr_8UFDES/
Sure, the previous photo shows you a man in nature, but what about when he is the King?
Kings are men who have confidence and there are many reasons why people like a confident man. For one, confidence can be attractive and signal that a man is sure of himself.
Prints aren't meant for everyone, and in the fashion world, they're something not easily pulled off.
However, Akash does it with ease!
This can be appealing, especially in a romantic partner.
Additionally, confident men may be seen as more successful, competent, and reliable. People may also simply feel more comfortable around those who project confidence.
In general, confidence can make a person seem more likable and trustworthy — all qualities we choose in kings.
All Hail to the King of the Skies (The name "Akash" means "Sky" in Sanskrit).
Tongue Twister
https://www.instagram.com/p/BMZXb-Wh8cM/
Enough said…
Akash is very playful. If you follow on Instagram, you will get used to his cute quirks.
People find playful men charming or attractive. Maybe they enjoy the positive energy that playful men tend to radiate.
Or maybe they simply appreciate having someone in their life who is always up for a good time, no matter what the situation may be.
Whatever the reason, it's clear that playful men like Akash Kumar have a lot to offer those who are lucky enough to know them.
If Mona Lisa Was A Man
https://www.instagram.com/p/B0YYFzwiVtX/
Seriously!
Is there anything you would want to change in this photo?
No, we didn't think so!
Akash is represented by URBN Models Agency (Milan) and NEXT Management.
For more photos of the man, follow him on Instagram.
The main image from this article is by the talented photographer Stefanie Renoma.
Lena Wilson is a fashion writer for Caravanzers.