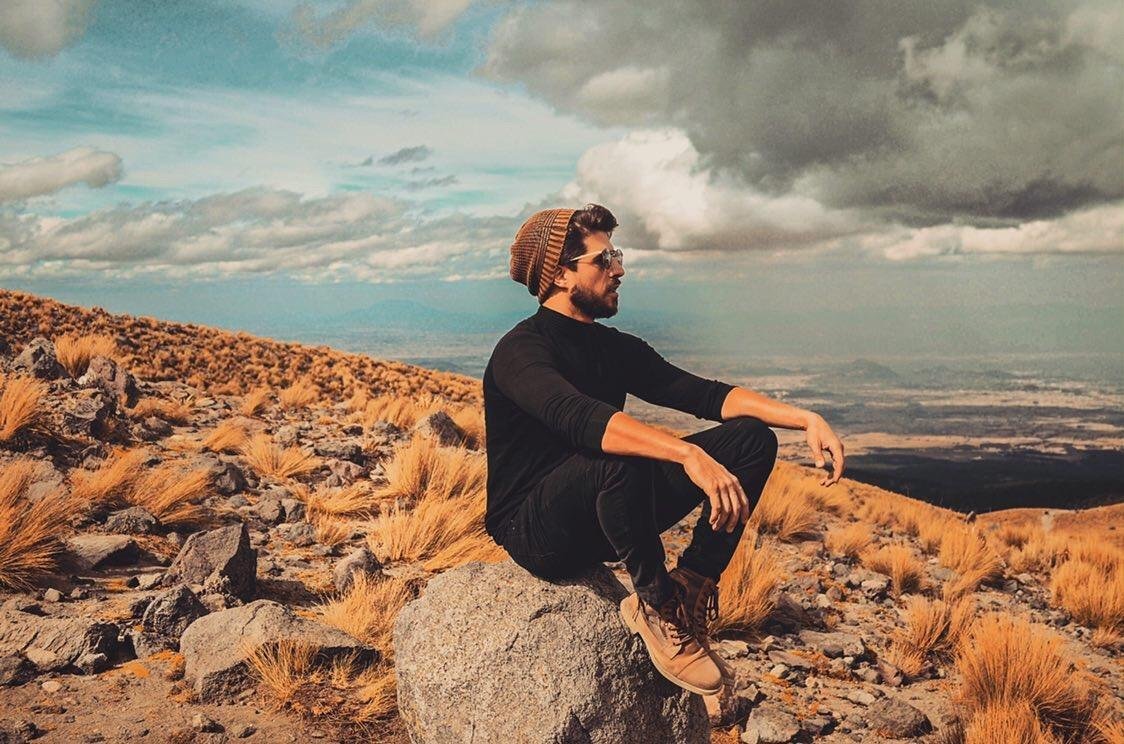 We asked Mexican artist Diego Ayala to put together a playlist for someone who visits his country.
Needless to say, he did not disappoint!
"Some I like a lot," he says, adding, "and some are important."
Here are Diego's choices.
Mexican Playlist
To listen to a sample of the songs, just click on the link. We decided to link Amazon because their payment system is so much more international friendly. In the meantime, keep in mind if you purchase we will receive a portion of the sales as a commission. Of course, we chose this playlist for its artistic value.
When Natalia Lafourcade started her career in 2003, she immediately became the musical darling of the decade. This song is from Musas, which means "Muses" in English. The subtitle is Un Homenaje al Folclore Latinoamericano en Manos de Los Macorinos, Vol 1. In Eglish, it means "A Homage to Latin American Folklore in the Hands of Los Macorinos, Volume 1." One of our favorite songs from this album is "Mi Tierra Veracruzana" (My Veracruz Land). Although born in Mexico City, Lafourcade's family is from Veracruz.
Kurt, whose full name is Kurt Schmidt, is from the central state of Sinaloa and started his musical journey in 2014. Soon after, he was opening for popular musicians across the country. His music is featured in the 2019 film La Boda de mi Mejor Amigo, a Mexican remake of "My Best Friend's Wedding."
Caloncho, whose real name is Óscar Alfonso Castro, is from the northern city of Ciudad Obregón. Although he is new-ish artist (his first music came out in 2011), he has already become classic. The likes of Bob Marley contributed to his musical influences, and you can hear the reggae in its essence. Of course, this song exemplifies what we are talking about!
This Mexican band was formed in the northeastern city of Monterrey and jumped into the scene in 2004. Band members include Ignacio "Nacho" Llantada, Mauricio "Sanchez" Sanchez, Pablo Gonzalez Sarre, Cesareo R. Castillo, and Edgar "Cholo" Lozano. They are definitely the traditional rock band!
Eco by El David Aguilar
Aguilar, who is from the northwestern city of Culiacán, is well known for his gender-bending contemporary music. In 2018, he was nominated for five Latin Grammy awards. He told Billboard magazine that he thought it was a joke, because he is so indie and did not expect it. Needless to say, Aguilar is here to stay!
Maná is a pop band from the western city of Guadalajara and have been around since the mid 1980s. It is currently the most successful band from Latin America. Its members include Fher Olvera, Alex González, Sergio Vallín, and Juan Calleros. Past members include Ulises Calleros, Iván González, Abraham Calleros, César "Vampiro" López, Gustavo Orozco, and Sheila Ríos.
Mátalas by Alejandro Fernández
Another success from the western city of Guadalajara, Alejandro Fernández is a star in every way. El Potrillo (The Colt), as many call him in his home country, Fernández is popular across the Americas and has a star on the Hollywood Walk of Fame and has won Grammy awards. His mixes crosses genres of mariachi, Latin pop, and Mexican pop.
Café Tacvba is a popular Mexican band that has been around since late 1980s. Its members are Rubén Albarrán, Emmanuel del Real, Enrique Rangel, and Joselo Rangel. This is from Re, their 1994 album. The band formed in Ciudad Satélite, a well-to-do suburb of Mexico City, and their music crosses several genres such as alternative and hip-hop.
Fernando Delgadillo is a folk singer from Naucalpan, a city just outside of Mexico City. Although he has been around since the mid 1980s, it wasn't until mid 1990s that he started to get noticed the country. Today, he is very successful with his distinct music of singing about the everyday life in a unique way.
Formed in Mexico City in the mid 1990s, Molotov is a cool band that has no problem to switch English and Spanish in their songs. This is a hip-hop group. The current members are Tito Fuentes, Micky Huidobro, Paco Ayala, and Randy Ebright, and with past members Jay de la CuevaIván and Jared Moreno.
Jaime (feat. Nicolás García) by Carreyó
So, Carreyó is not even Mexican. However, because his recent music is from Mexico, he qualifies. Carreyó is actually from Panama. In 2017, he moved to Mexico and began releasing his music there, as well as collaborating with Mexican musicians and companies. There are as many as 4 million foreign-born people in Mexico. So, yeah, listen away!
This is another band from Monterrey, whose unique music made them super cool. They have been around since the mid 1990s. Not only does the band use genre-bending tactics, but they also sing in several languages including English, French, and Italian –– on top of Spanish. Yeah!
Born in the southeastern city of Mérida, on the Yucatán Peninsula, Armando Manzanero started his musical career as a teenager in the early late 1950. Today he is considered the most important Mexican romantic composer of all time. An English version of this song, titled "It's Impossible," had a huge success in the non-Spanish speaking world. In 2014, he got the Grammy Lifetime Achievement Award in the United States.
José José, who died recently in Florida, was born into a musical family in Mexico City. He enjoyed a celebrated career both at home and abroad (he has a star on the Hollywood Walk of Fame, for example). It was a live version of this song in 1970 that led to his huge popularity in the 1970s, which solidified his place in music history.
Juan Gabriel, the late mega star, was born in Parácuaro, which is about 185 miles (or 300 km) north of Mexico City. His flamboyant lifestyle was only matched by his great talent. He had won a huge following in all of the Americas and beyond. His Recuerdos, Vol. II, from 1984, is still the best-selling Mexican album of all time.
Chavela Vargas, who died in 2012, was a Mexican singer of Costa Rican background. She was born in Costa Rica's San Joaquín de Flores, but had an incredible career in Mexico. La voz áspera de la ternura (rough voice of tenderness), as she was known, Chavela was a mega star.
El Rey by José Alfredo Jiménez
Born in the central city of Dolores Hidalgo, Jiménez rose to become one of Mexico biggest talents. He is well known as an influential figure in the canción ranchera genre. He died in 1973 at the young age of 47. However, his music is very much alive. In 2018, Luis Miguel's ¡MÉXICO Por Siempre! (Forever Mexico) led to Jiménez winning "Album of the Year" because 6 of the 14 tracks were composed by him!
Founded in New York City by members Chucho Navarro, Alfredo Gil and Hernando Avilés, the group moved to Mexico in the 1950s and became a popular trío romántico. In fact, they became so popular that they had their own spot in the local radio. Over the years, the group had so many members.
Agustín Lara is a legend. He was born in Veracruz, but his family moved to Mexico City and he would find his voice there. So many musicians sang his music, including those in the United States, Spain, and Italy. For example, Frank Sinatra, José Carreras, and Mario Lanza have all sung his song "Granada." Amor de Mis Amores is a typical of his melodies.
---
Diego Ayala is a Mexican singer and songwriter. Listen to his music on Spotify or follow him on Instagram.