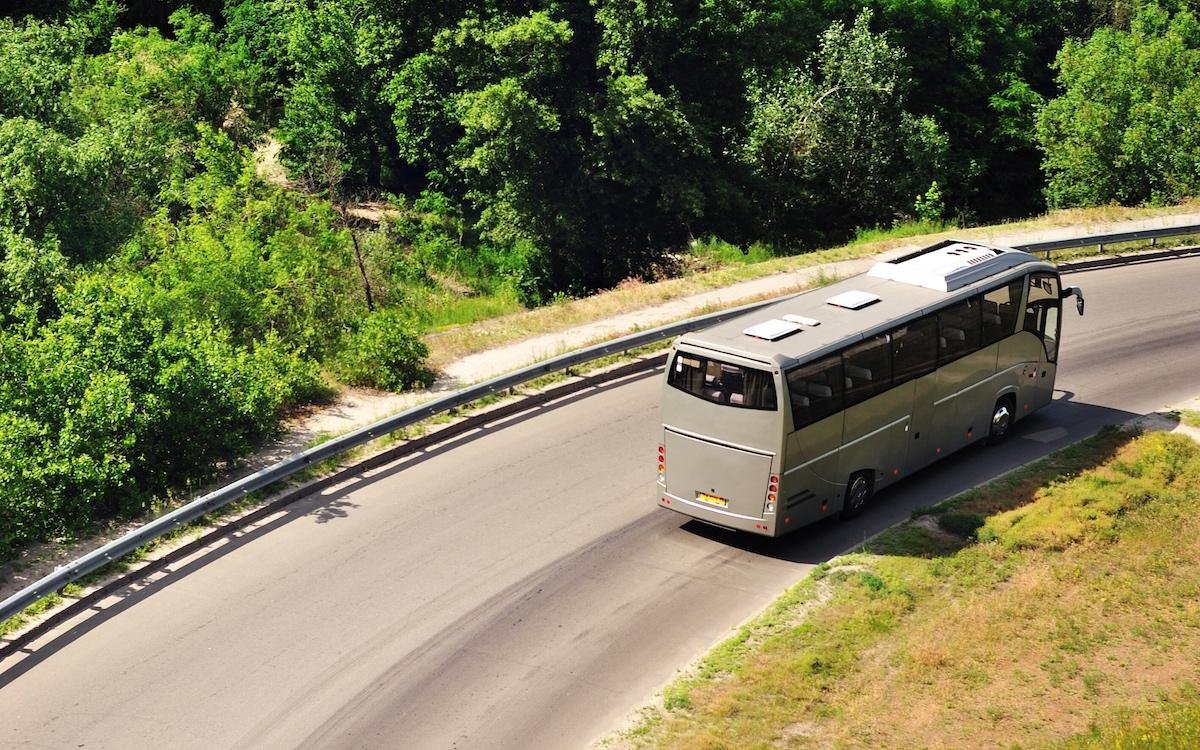 A lot of people are afraid to travel by bus in India, and that is just unnecessary fear.
Because buses are less hassle than trains and flights, I often prefer to travel by bus when in India!
So, I'm going to take you from Delhi to Jaipur, which is the famous Golden Triangle, by bus.
Of course, I will also give you a chance to experience other cool parts of the country.
So, let's go!
---
Travel Apps in India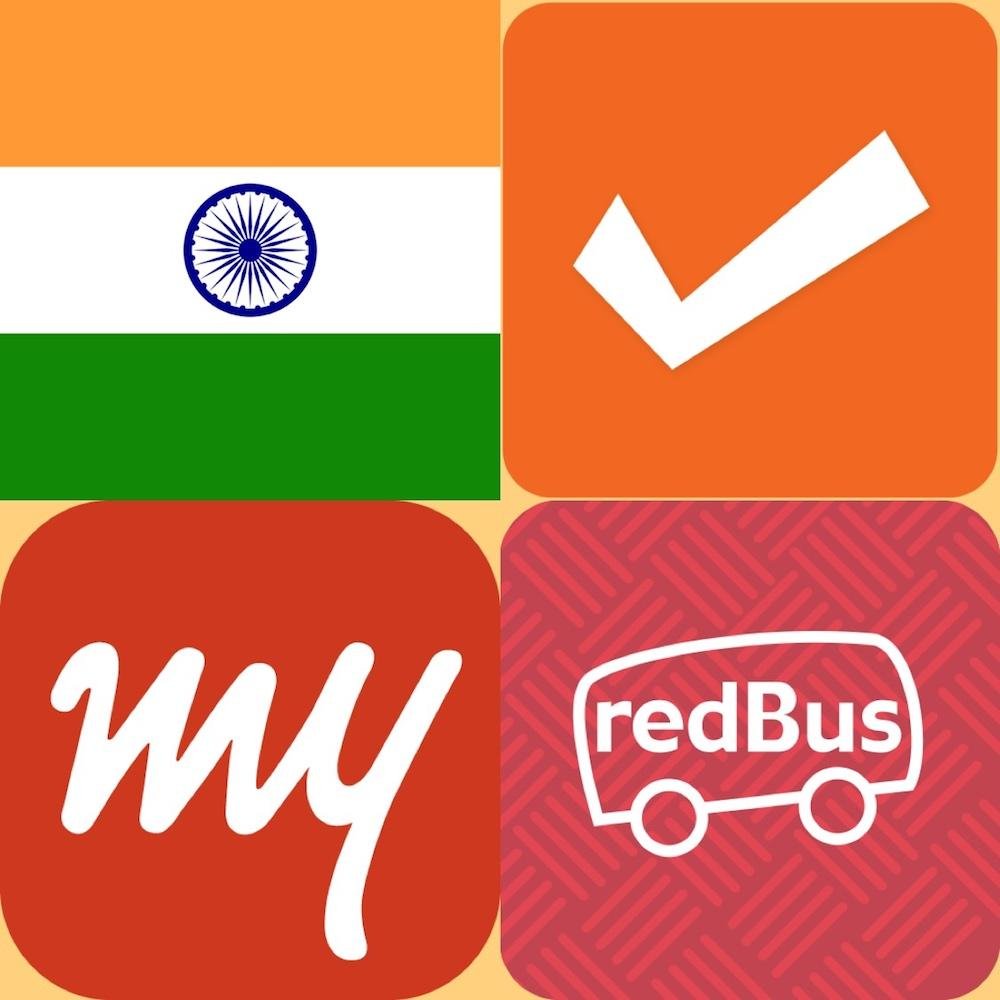 India is many things, but one of my favorite things is that it is technologically advanced.
Because there are many tech hubs in the country, Indians are constantly making apps to make life smoother for everyone.
For example, there are apps through which you can book a bus ticket like redBus, MakeMyTrip, and ClearTrip.
Generally speaking, I prefer to use MakeMyTrip for flights, Cleartrip for hotels, and redBus for buses.
So, I'm going to use redBus for your trip to Jaipur.
redBus App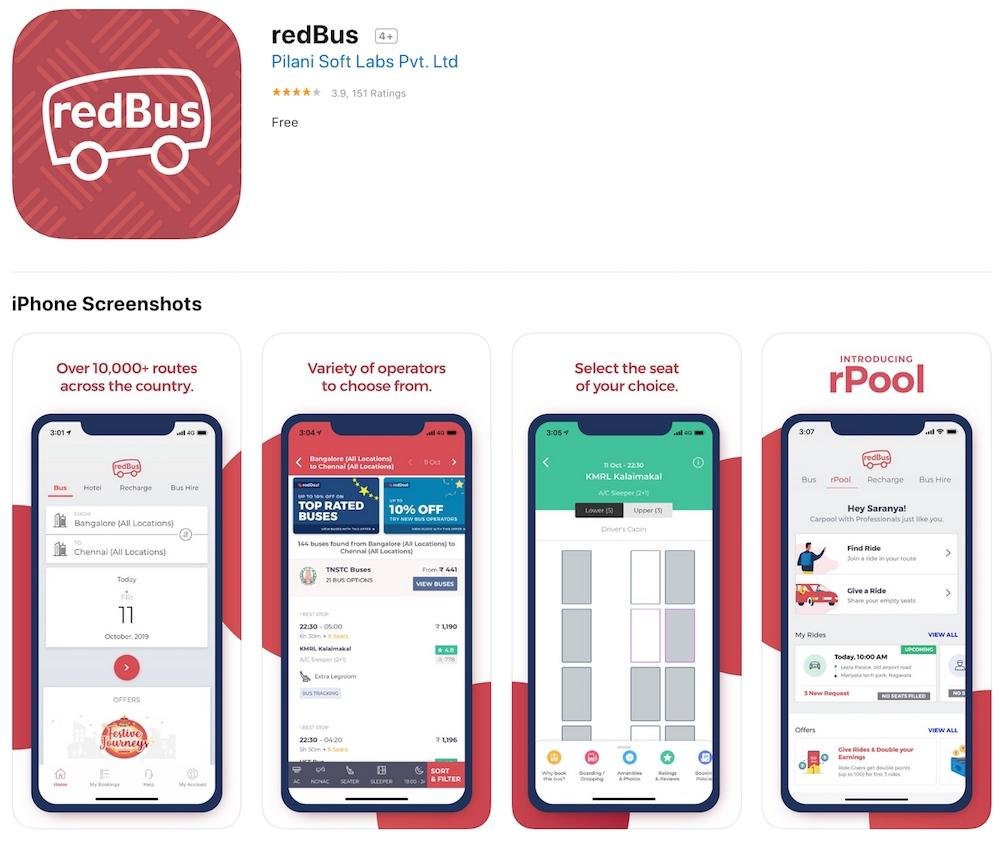 First of all, let us download the app.
Depending on what system you use, the app is free or for fee.
For example, you can download the app for free from Apple's App Store. To do that, Click Here.
Meanwhile, if you are on the Android system, then you can download it for free from Google Play. To do that, Click Here.
Because I'm in the United States, the above links are to the US stores.
However, it should automatically re-route you if you happen to be elsewhere.
---
Delhi to Agra
Because you're in the capital, and probably where you entered the country as it is home to the largest airport, we are going to start our trip form Delhi.
So, Delhi is home to a lot of bus companies.
For about 300 Indian Rupees, which equal to about $4, you can book a 9am ticket with a company named "Travelicious Tour And Travels" through the redBus app.
Meanwhile, you will travel from Kalka Ji Mandir stop, which is near the Lotus Temple, in the Kalkaji neighborhood of Delhi.
At the same time, you could also choose to take the bus 30 minutes later from the Sarai Kale Khan Bus Stand, which is close to the Hazrat Nizamuddin Railway Station.
Regardless, you will arrive in Agra at 1:30pm or so and you will arrive in the Balu Ganj area of Agra.
---
Agra to Jaipur
Agra is a little bit more complicated than Delhi.
So, the private companies have two major departure schedules: early morning; or early evening.
That means, if you want the morning route you have to be there at 4am or so.
Meanwhile, those of you who want to travel evening will usually find something from 5pm onward.
On the other hand, the Rajasthan State Road Transport Corporation, or RSRTC, runs its own schedule for tourists from Agra to Jaipur.
Believe it or not, their buses are not bad (Volvos, 2/2, etc).
However, keep in mind that this is governmental company.
They have schedules from 6am to 11:30am, to offset the private companies.
So, the 11:30am bus leaves from the Idgah neighborhood of Agra, in front of Sheetal Hotel.
It will cost you around 530 INR (or $7.50) and will take about 5 hours to reach in Jaipur.
Meanwhile, you will arrive in Narayan Singh Circle, in the Rambagh area of Jaipur, at or around 4:30pm.
This completes your golden triangle, but wait…
---
Travel to Darjeeling
Darjeeling is a magnificent place you must see at least once in your life!
Because it is located in the Himalayan foothills, Darjeeling will leave you with a fresh air unlike anywhere else in India.
Fly to Siliguri and jump on "Mountain Express," a mini bus that leaves 3pm and arrives at 7pm.
It will cost you 300 INR (around $4) and you will have incredible views on the way!
The mini bus can pick you up from the Bagdogra Airport (main airport in the area) or at Siliguri Junction.
It will drop you off on the main road in Darjeeling, not far from the train station.
---
Travel to Hampi
Hampi is an idyllic town in Karnataka that is famous as a romantic location.
Take an overnight bus from Bangalore to reach this UNESCO World Heritage site.
Best option is to take the bus at 11pm and arrive at 7am.
There is a bus leaving from Anand Rao Circle, near Majestic station in the Gandhi Nagar area of Bangalore, that will cost you 775 INR (about $10).
It is with a company called "GreenLine Travels And Holidays."
You will arrive in Hampi Kamalapur.
---
Travel to Western Ghats
From Kerala to Gujurat, the Western Ghats is a mountain range that is home one of the most important biodiversity areas of the world.
Take a tour bus from Kochi to Mangalore, and from Mangalore to Panaji, and from Panaji to Pune.
A long the way, you will see incredible greenery and awesome cultures.
---
There you have it. So, you see, it wasn't so bad to travel by bus in India, right?
Enjoy India!
AJ Paris is a travel photographer based in New York. He is the editor of Caravanzers.