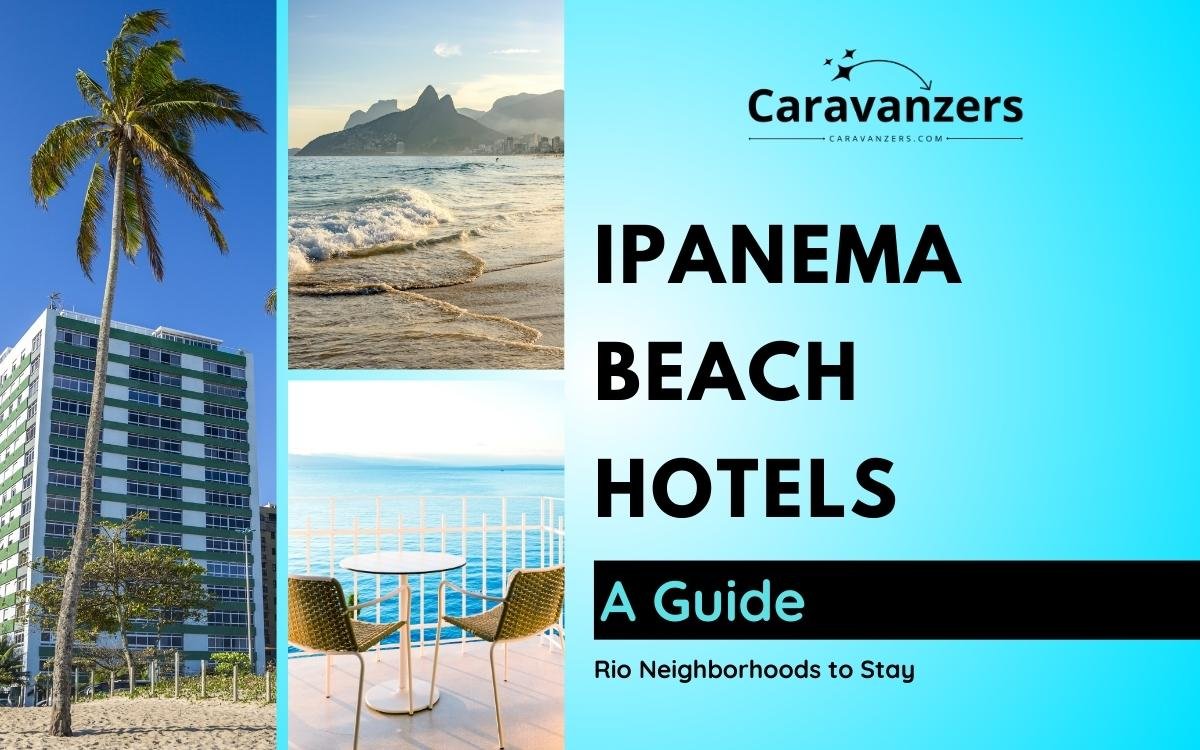 Ipanema Beach hotels are some of the most unique places to stay in Brazil's Rio De Janeiro.
This travel guide aims to acquaint you with the lively area that boasts of a gorgeous beach, fashionable shops, superb dining options, and a bustling nightlife.
It encompasses various aspects of visiting Ipanema Beach, including accommodation options, the top hotels to consider, and the expenses involved in exploring this renowned destination.
Whether you're looking for affordable options or seeking a luxurious experience, Ipanema Beach caters to all preferences.
So, let's go on a journey to Ipanema Beach.
Welcome to Ipanema Beach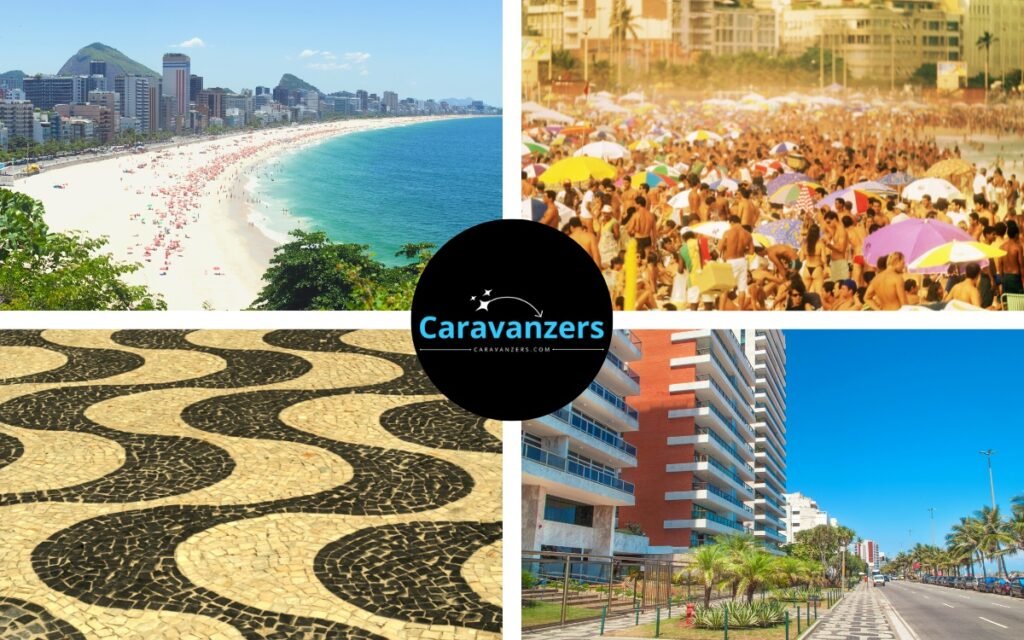 Ipanema Beach is a bustling and fashionable neighborhood located in the southern zone of Rio de Janeiro, known for its stunning beach, trendy shops, and excellent restaurants.
Travelers who plan on visiting this iconic location should remember to bring plenty of sunscreens and stay hydrated due to the strong sun and high temperatures.
Safety should also be a top priority, especially at night, and visitors should be mindful of their surroundings and avoid carrying valuable items or wearing expensive jewelry.
Yeah, Ipanema Beach is an incredible destination for travelers who are seeking to enjoy the sun, immerse themselves in local culture, and explore the vibrant neighborhood of Rio de Janeiro.
Is it Better to Stay in Copacabana or Ipanema?
Is it better to stay in Copacabana or Ipanema? Younger travelers prefer Ipanema more. Copacabana is more affordable, has a lively nightlife, and attracts a diverse crowd. Ipanema, on the other hand, is definitely trendier, more upscale, and offers a more relaxed atmosphere with high-end dining and shopping options.
Why is Ipanema Beach famous?
Why is Ipanema Beach famous? Ipanema has stunning natural beauty and a vibrant atmosphere. With crystal-clear waters, soft sand, and spectacular views, Ipanema Beach is considered one of the most beautiful beaches in Rio de Janeiro, and its neighborhood is popular for its trendy shops, upscale dining, and nightlife.
How Much Does it Cost to Go to Ipanema Beach?
How much does it cost to go to Ipanema Beach? Going to Ipanema Beach is generally free of charge. Visitors can enjoy the beach and surrounding area without paying an entrance fee. Of course, be prepared to pay extra for items such as food, drinks, beach chairs, and umbrellas.
What is the Nickname of Ipanema Beach?
What is the nickname of Ipanema Beach? It has a few nicknames. The locals refer to it as "Posto Nove," which translates to "Post Nine" in English. The name is a reference to the lifeguard tower at the ninth post on the beach, which was traditionally a meeting point.
Best Hotels in Ipanema
If you're looking for a great place to stay in Rio de Janeiro, you can't go wrong with Ipanema Beach.
This vibrant neighborhood offers a range of accommodation options to suit any budget and taste.
For those who are looking for a bit of luxury, there are plenty of high-end hotels to choose from.
The Sofitel is a great example of the upscale options available in the area, and these places offer stunning views, top-notch amenities, and impeccable service.
But don't worry if you're on a budget – there are plenty of mid-range and budget-friendly options available as well.
The Mar Ipanema Hotel is an example of a spot that offers comfortable rooms and great amenities at a more affordable price point.
One great thing about hotels in Ipanema Beach is that many of them have staff who speak English.
This can be a huge help if you're not fluent in Portuguese, as you'll be able to communicate more easily and get the help you need.
Honestly, Ipanema Beach has plenty of great options for travelers. You just have to book them in advance, though.
Cheap Hotels in Ipanema Beach
If you're looking to stay in the trendy and vibrant neighborhood of Ipanema Beach but don't want to break the bank, don't worry! There are plenty of budget-friendly accommodation options available in the area.
One option is to stay at a hostel. There are several hostels located in Ipanema Beach that offer affordable dormitory-style rooms as well as private rooms.
Honestly, Ipanema's hostels are really cool. These hostels usually offer shared common areas such as kitchens, lounges, and sometimes even rooftop terraces with stunning views of the city.
This is a great option for travelers who want to meet other people and have a social experience while also saving money.
Another option is to look for budget hotels in the area. While Ipanema Beach is known for its upscale and luxury hotels, there are also several budget-friendly hotels available that offer simple but comfortable rooms.
These hotels may not have the same level of amenities as more expensive options, but they are a great way to save money while still enjoying the neighborhood's many attractions.
Finally, apartments can also be a good option for budget-conscious travelers. By renting an apartment, you can often get more space and amenities for your money, such as a kitchen and living area.
This can be a great way to save money on meals and have a more homey experience while in Ipanema Beach.
Whether you prefer hostels, budget hotels, or apartments, there is something for everyone in this vibrant neighborhood.
Luxury Hotels in Ipanema Beach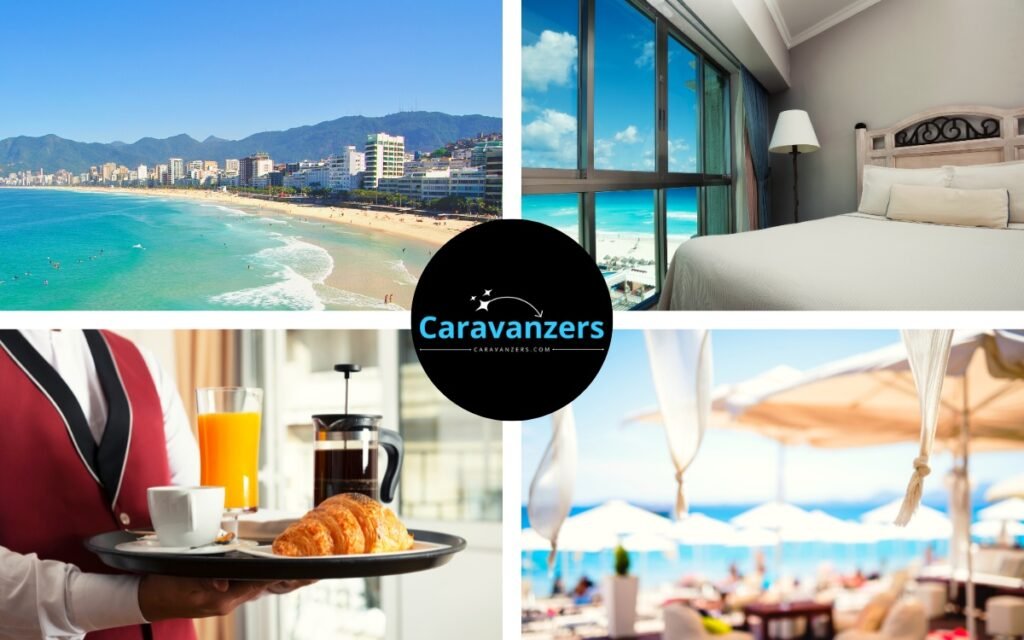 If you're seeking a luxurious experience on your visit to Rio de Janeiro, Ipanema Beach is the ideal destination.
This fashionable and upscale neighborhood boasts multiple lavish hotels and apartments that provide the ultimate in opulence and sophistication.
From high-end shops to Michelin-starred restaurants, Ipanema Beach caters to every discerning luxury traveler's preferences.
Numerous hotels and apartments in the area provide indulgent facilities such as rooftop pools, spa services, and private balconies offering stunning ocean views.
The Fasano Rio de Janeiro hotel is a popular option for luxury travelers, situated directly on Ipanema Beach and featuring lavish rooms and suites, an oceanfront pool, and a rooftop bar providing mesmerizing city views.
Another exceptional choice is the Sofitel Rio de Janeiro Ipanema, which includes a rooftop pool and bar, a fitness center, and a restaurant serving delectable French and Brazilian cuisine.
For those seeking more seclusion, several sumptuous apartments are available for rent in Ipanema Beach, offering all the comforts of home as well as exclusive amenities such as private pools, hot tubs, and fitness centers.
Therefore, if you're interested in spoiling yourself during your visit to Rio de Janeiro, staying in one of Ipanema Beach's numerous luxury properties is a must.
With their breathtaking ocean views and top-notch amenities, they're sure to create unforgettable memories for your trip.
Oceanfront Hotels in Ipanema
Ipanema Beach is a fantastic option to stay for ocean lovers. With a variety of oceanfront hotels and apartments, you can experience breathtaking views and an unbeatable location.
Not only do these properties offer stunning vistas, but they also tend to be safer places to stay.
Solo female travelers will appreciate the added security measures such as 24-hour surveillance and doormen.
Popular oceanfront hotel choices include Praia Ipanema Hotel, Hotel Arpoador, and the Ipanema Inn Hotel.
Oceanfront apartments include the Vinicius de Moraes, Edifício Residencial Villa D'Este, and Vieira Souto 510.
Each of these hotels and apartments offers luxury and comfort for an unforgettable stay.
Unfortunately, I will have to say that they tend to be the most expensive places to stay, too, but you will enjoy the natural beauty of the area while feeling secure and relaxed.
Final Thoughts
Ipanema Beach is an absolute must-visit destination for those seeking an energetic and unforgettable holiday.
Whether you wish to bask in the sun on its stunning beach, shop at fashionable outlets, dine at outstanding restaurants, or immerse yourself in its lively nightlife, this locality offers everything.
This travel guide provides all the essential information you require to plan your Ipanema Beach trip, including accommodation options, the best hotels to consider, and estimated expenses for visiting this iconic spot.
So, pack your bags, prepare yourself to explore the breathtaking beauty of Ipanema Beach, and create lasting memories that are sure to be cherished for a lifetime.
Have a blast in Ipanema!
AJ Paris is a travel photographer based in New York. He is the editor of Caravanzers.
Follow us on Pinterest.