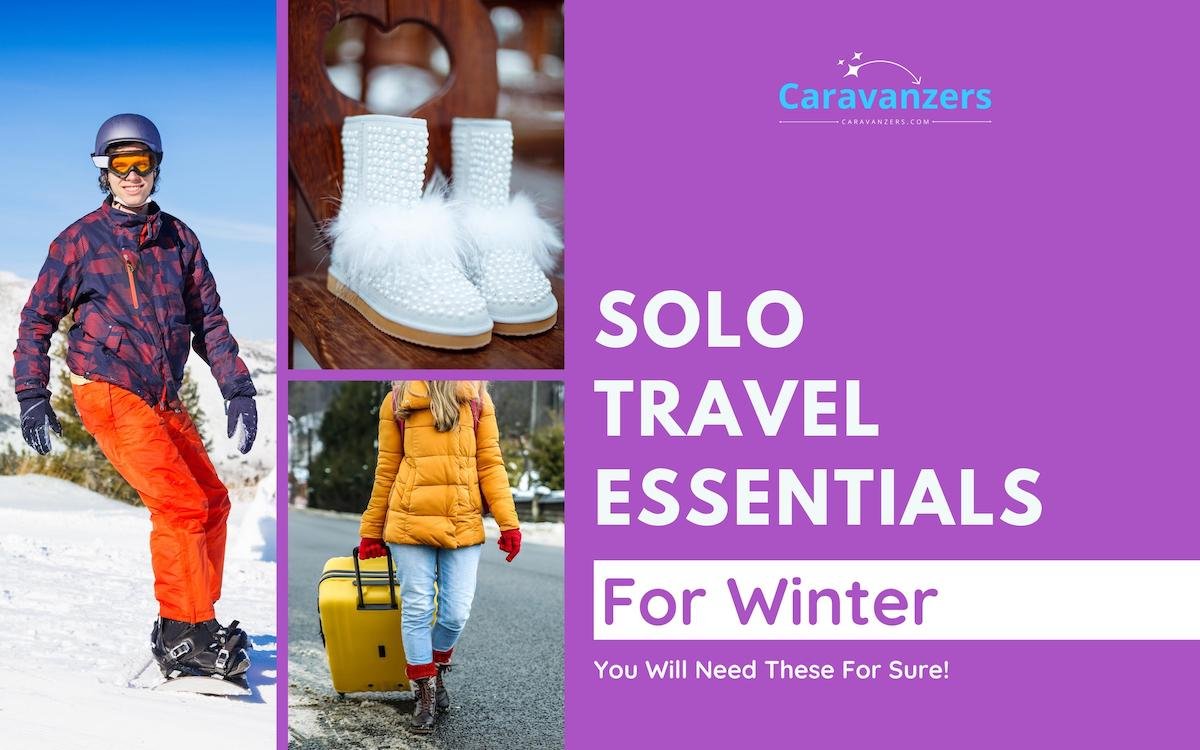 This post features affiliate links. Read more about our policies.
From reliable Internet to warm wear, I've got the tips and ideas for the best solo travel essentials for winter.
In this article, I'm focusing on several areas. First and foremost, I talk about winter destinations, which are truly essential.
Then I talk about how to get warm for your trip, including what types of clothes to pack.
Finally, I tackle other essentials such as travel insurance, access to the web, and finding the perfect gift for those back home.
So, let's go plan your winter trip!
Winter Destinations
Although there are many solo destinations, if you're looking to avoid the crowds and high prices associated with winter travel, steer clear of ski regions like the Alps and Colorado.
These destinations are extremely popular with tourists, meaning that lodging and other expenses will be much higher than usual.
Instead, plan a trip to somewhere less crowded and more budget-friendly.
Likewise, if you want to avoid the holiday crowds but still enjoy a winter destination, Turkey is a great option.
You'll find all the winter activities without the Christmas hoopla. And since Turkey is a Muslim country, Christmas isn't even a thing.
So you can really escape the commercialism of the season and just enjoy a festive winter getaway.
Meanwhile, keep in mind that the Southern Hemisphere is a great place to avoid during winter.
It's summer there when it's winter in the Northern Hemisphere, so it's just as popular with tourists and is expensive.
You'll find better deals and weather conditions elsewhere.
So, where are the best destinations? Quebec, Utah, and Scotland are all great winter destinations.
These regions offer winter activities at a fraction of the cost of other areas. Quebec is home to some of the best skiing in the world.
Utah is a mecca for snowboarding and has some of the most challenging terrains, but it also has the desert.
Scotland is the perfect place to enjoy winter markets or strolls in old towns.
Without that out of the way, let's look into some solo travel essentials for winter.
>> My favorite? Get a short term storage in your destination, so that you can travel around easily. I love Verotoe. Click here to check them out.
Flights
Flights are definitely essential. Many solo travelers tend to book their flights at the last minute, but that isn't always the best way to go.
To get the best flights for solo travel, book your trip in advance. I mean, as much as six to nine months in the future!
Meanwhile, Quebec, Utah, and Scotland are all great places to visit during the winter. The flights to these locations are inexpensive if booked in advance.
You can save a lot of money by booking your flight by using aggregators like Skyscanner, Google Flights, and others.
"I would recommend getting the flights at least three months ahead of your travel," says Michael, an American traveler. "They tend to be super cheap then."
For example, a flight from New York City to Edinburg will cost less than $300 if booked in advance! The Icelandic low-cost airline Fly Play has flights from Stewart International Airport, which is about an hour north of Manhattan, for $277.
Likewise, a flight from Vancouver to Salt Lake will cost less than $175. Alaska Airlines has flights for about $167 if booked in July and traveling in December.
Similarly, a flight from Barcelona to Montreal will cost around $200. A flight on this route booked in early July for mid-December costs exactly $200 with Vueling Airlines, which is Spanish and works out of Barcelona.
Just shop around until you find a good flight, and if budget isn't an issue, then book through your favorite airline.
>> My pick? Join ExpertFlyer, which is an awesome money-saver for travelers. Click here to learn more about them.
Hotels
Now that you've booked your flight, it's time to look for places to stay.
Hotels are definitely one of the solo travel essentials for winter. To enjoy a good trip, you want to have a clean, safe, and accessible hotel.
When booking your hotel for a solo trip, it's important to book in advance. This way, you can be sure to get the room you want at the best possible price.
Additionally, many hotels offer special deals and discounts if you book early.
"I got almost fifty percent off," explains Jane, a British traveler who went to Latvia one winter.
So, if you're looking to save money on your winter vacation, be sure to book your hotel room as soon as possible.
Meanwhile, let's continue using Quebec, Utah, and Scotland as great places to visit during winter. They offer a variety of hotels that are reasonably priced.
Scotland has many beautiful boutique hotels in picturesque towns. The region also has quaint villages and stunning castles that will make you feel like you're in a fairytale.
Expect to pay between $50 to $250 for a typical hotel room per night, depending on what area you choose to stay in.
Quebec is the perfect place to relax and take in the beauty of the countryside or bask in the bustle of the big city.
Unlike Scotland, you will probably pay anywhere from $25 to $100, especially if you're not staying in the city center of Montreal.
Finally, Utah is a great place to visit in the winter because you get to enjoy mountains, cities, and more––all within driving distance.
Expect to pay from $50 to $150 for hotels in Utah during the winter season, especially if you aren't in the downtown area of Salt Lake City.
Suitcases
You've booked your flights and hotels, but have you figured out your suitcase situation just yet?
If not, you came to the right place.
There are a few factors to consider when choosing a suitcase for solo travel. First, you'll want to make sure it's the right size for you.
"I'm five-feet tall," says Jane, the British traveler. "When I travel, I need something a little smaller."
Jane is right. The last thing you want is to haul a huge suitcase when you have a small body frame.
On the other hand, if you're tall, you might want a larger suitcase so you can fit all of your belongings.
Second, you'll want to think about the type of material. Like anything else, this basically comes down to a preference––or choosing the lesser of two pains, I guess.
A hard shell suitcase will offer more protection for your belongings, but a soft one will be easier to carry.
Samsonite is probably the most popular hardshell brand, although many brands make them. They're perfect for long-term trips.
Traveler's Maxlite collection is often touted as a good brand for soft suitcases. Their carry-on ones are the best, too.
Personally, I like hard suitcases for winter trips. I always end up having them getting wet, and when it's hard, it's easier to clean.
Third, you'll want to consider the type of wheels. Four-wheel suitcases are great for stability, but two-wheel suitcases are easier to maneuver.
Ultimately, the best type of suitcase for solo travel is the one that meets your specific needs and preferences.
Destination Guide
Well, what do you know? You're ready for your trip!
Now, all you need to do is get your destination guide and plan the best trip of your life.
Suppose you need help in that department, head on over to our destinations section. We've got you covered there.
When planning a winter trip, there are a few things to keep in mind. First, what activities do you want to do?
Remember, a trip doesn't have to just about pretty tourist sites. Skiing, snowboarding, ice skating, and sledding are all popular winter sports.
If you're the type that wants to jump into the local sports scene, make sure to pack the appropriate clothing and equipment for your chosen activity.
Next, what sights do you want to see? Winter scenery can be breathtaking, so make sure to research the best places to go in advance.
The winter markets, the holiday feels, the cheery local hangouts, oh my!
Likewise, don't forget about the food! There are plenty of delicious winter dishes to try, so make sure to ask around for recommendations.
And finally, don't forget to have fun! Mingling with the locals is a great way to get insider tips on the best things to do in town.
Getting Warm for Solo Travel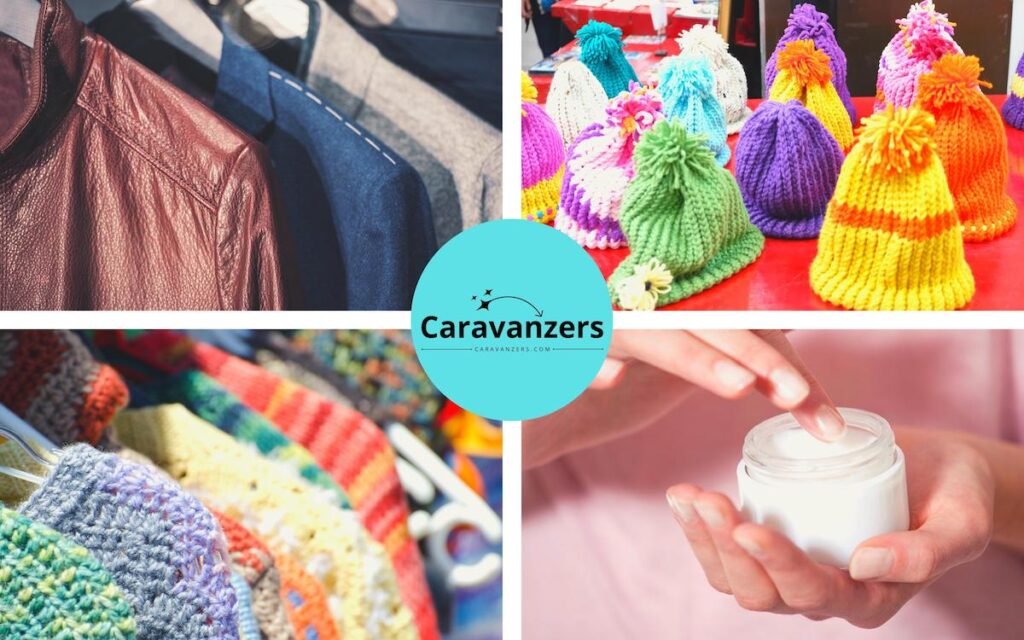 When solo traveling in the wintertime, it's important to be prepared for all types of weather.
"One time, I packed light because it said it was a 'mild' winter in Scotland," says Simon, an Australian traveler. "But a few days after I got there, the weather changed, and it was crazy cold."
You'll need to pack jackets, sweaters, beanies, scarves, boots, socks, and gloves to make sure you're comfortable in all situations.
Layering your clothing is key to staying warm, so make sure you have plenty of options to choose from.
But remember that winter is more than cold.
"Sometimes, it snows, and you get wet," explains Kayla, an American tourist. "I have Black hair, and it means I need to be extra careful not to get too wet."
Yes, it's also a good idea to pack for wet weather. This means bringing along items like raincoats and umbrellas.
These items will help you stay dry when the weather is wet.
And don't forget to pack skincare suitable for the winter because you will need it, especially if you like products that aren't easy to find.
Jackets
Without a doubt, jackets are at the top of your list for solo travel essentials for the winter. These things will keep you warm, meaning it lessens the chances of getting sick.
There are many different types of jackets to purchase for a winter trip. One type is a down jacket. Down jackets are filled with feathers and provide good insulation.
Companies like Patagonia, Canada Goose, and Uniqlo make this type of jacket. I really like Uniqlo's down parkas because they tend to be light, too.
"Down jackets are perfect for below-freezing weather," explains Jackson, an American traveler who says he loves to go to Canada.
Jackson says he loves a heavy-down jacket, especially when he's in Halifax.
Another type is a synthetic jacket. These are made of materials such as polyester and provide good wind and water resistance.
Companies like REI, Haglöfs, and The North Face make this type of jacket. I love the colorful jackets from Haglöfs because they are so cool!
"I always choose a synthetic jacket because they are easy to clean," says Sarah, a South African traveler.
Sarah always finds herself in London in the winter, and she says she likes these because they dry fast.
Finally, there are fur-lined jackets. Fur-lined jackets are made of materials such as leather or suede and provide good warmth.
Companies like the Banana Republic, Levi's, and Calvin Klein make this type of jacket. A fur-lined denim piece from Levi's? Sign me up!
"I grew up in Punjab, in North India," says Aditi. "For me, a leather jacket will always be synonymous with winter," she adds.
Aditi says she often visits Boston, where she always loves to shop for these.
When it comes to winter jackets, you have a lot to choose from.
Sweaters
You can't have solo travel essentials for winter without sweaters. I mean, a sweater is winter's middle name, right?
When planning your winter trip, be sure to pack a variety of sweaters. Consider having turtlenecks, cardigans, pullovers, and hoodies!
A turtleneck is ideal for layering and will keep you warm in even the coldest weather. This is an item you can wear indoors and outdoors!
"I just look so good in them," says Jane, the British traveler. "Put me in a polo neck under a heavy waistcoat, and I'm good to go."
In British English, a waistcoat is a sleeveless jacket the Americans call a vest, while a polo neck is a turtleneck.
Meanwhile, a cardigan is perfect for wearing over a shirt or dress and can be easily removed if you get too warm. Like the turtleneck, this is a versatile sweater.
A pullover sweater is comfortable and easy to wear and can be dressed up or down. These tend to be heavier and usually suited for outdoor.
And finally, a hooded sweater is a must-have for any winter traveler, providing warmth and protection from the elements.
"I'm in my hoodie a lot, especially during workouts or hanging around the hotel," says Michael, the American traveler. "I just find it comfy, is all," he adds.
And the good news? Most of your favorite brands will have sweaters. Whether you shop at Old Navy or J.Crew, you will find your perfect piece.
Beanies
Unless you want a cold head or hair, I think these bad boys are essential! This is especially the case if you're a guy and don't have a huge amount of hair over your head.
There are many different types of beanies to choose from. Some factors to consider definitely include whether you want a wool beanie, one with a visor, or a slouchy beanie.
"A slouchy beanie is just so cute," says Kayla, the American traveler. "I have full synthetic braids," she adds, laughing. "But it gives me an added winter appeal."
Another thing to think about is the color. Black and gray are always popular choices, but you could also go for a more colorful option to add some personality to your outfit.
Utah, for example, has a colorful landscape because its desert gives it a red-ish look. As a result, a contrasting color could go a long way in getting the locals to notice you!
Likewise, if you're in Scotland, where blacks and grays are super popular, then a bright color is exactly what I recommend.
Just because you're traveling solo doesn't mean you need to give off an energy that says you aren't welcoming glances.
Scarves
A beanie might keep your head warm and a jacket on your upper body, but what about the neck? That's where the cold sneaks in unless, of course, you've got yourself some nice scarves.
And that's why they are on my list of solo travel essentials for winter!
When it comes to these neck-warming pieces, there are many different types that can be worn during your winter trip.
Some of the most popular scarf options include wool, pashmina, and cashmere. Each type of scarf has its own unique benefits.
Wool scarves are very warm and can help protect against the cold weather. Wool is an excellent insulator, so it will keep you warm throughout.
It's also lightweight and breathable, naturally water-resistant, and easy to care for.
"You can simply machine-wash it on a gentle cycle when it gets dirty," says Amanda, a Canadian traveler.
Pashmina scarves are from a soft material that is perfect for wrapping around the neck. It can be wool or synthetic, depending on what you're looking for.
No matter the source of material, pashminas are also very light and warm, making them ideal for a winter filled with indoor/outdoor activities.
"These scarves come in a variety of colors and styles, so I always find one that suits my taste," says Michael, the American traveler.
Finally, there are the cashmere scarves. These scarves are prized for their warmth and softness.
The fibers are much finer than wool, making them ideal for people who are sensitive to wool.
"I get really itchy with typical wool," explains Lucia, a Spanish traveler. "But they're so expensive."
Yes, cashmere anything is more expensive always. However, these scarves are very light, so they won't weigh you down when you're wearing them.
They're an investment for your wardrobe.
Boots
Very few things irk me during winter travel more than cold feet. What makes boots solo travel essentials for winter is that they keep you walking in the cold longer!
There are many types of boots available for your winter trip. Some are made for general walking in the snow, while others are made specifically for activities like skiing or snowboarding.
"It's really all about figuring out what you will be doing most of the time," explains Michael, the American traveler. "I usually walk around the towns I'm visiting. So I look for comfortable boots."
Insulated boots are important to keep your feet warm, and waterproofing is also key to keeping your feet dry.
Some boots even have removable liners that can be washed, making them even more versatile.
If you're planning on doing any hiking or walking in the snow, it's important to have a good pair of boots to prevent slipping and falling.
It is also important to choose a boot that will work well with the type of clothing you will be wearing.
"I spend a lot of time in wellies," says Emily, a British traveler, talking about the famous rain boots. "So I often wear something leather on top."
Emily is writing a series of romance novels set in Iceland, and she says she's been visiting the country a lot.
"It rains so much here," she says.
With so many options available, it's easy to find the perfect pair of boots for your winter trip.
Socks
When going on a winter trip, it is important to pack the right type of socks. Some good options include wool socks, thermal socks, and fleece-lined socks.
Of course, each has its own unique things, and the socks you get will definitely impact your winter experience.
Wool socks are warm and can be worn in both cold and wet conditions. These are a great choice for a winter trip because they are warm and comfortable.
These socks are an excellent insulator, moisture-resistant, and are often treated with anti-bacterial properties.
"I love to put them on and watch television in my hotel room," says Kayla, the American traveler. "There's a coziness to them that I really like."
Meanwhile, thermal socks are made of a material that retains heat well, making them ideal for very cold temperatures.
"There are mornings when I wake up in Boston, and I just need some of those," says Aditi, the Indian traveler.
Thermal socks are a must-have for any winter trip to a destination where it gets below zero. These socks are usually thicker than regular socks, so they provide extra insulation.
Finally, there are the fleece-lined socks. They're also great for cold weather as they are soft and comfortable while still providing warmth.
Fleece-lined socks are also comfortable to wear and have a non-slip grip. Additionally, they come in a variety of colors and styles, so you can find the perfect pair to match your outfit.
Gloves
I've already said I don't like cold feet, but I also like to avoid having cold fingers! As a result, gloves are naturally part of my solo travel essentials for winter.
When it comes to gloves, there are many different types available for your winter trip. Some of the most popular options include knitted, thermal, and leather.
Knitted gloves are typically made from wool and are excellent at insulating your hands. Mittens are a popular kind, and they come in so many colors.
Thermal gloves are made from a variety of materials but usually have a layer of insulation to keep your hands warm.
Leather gloves are also a good option for the winter, as they provide some protection from the cold while still allowing you to move your fingers freely.
Some for winter sports include ski gloves, snowboard gloves, and ice climbing gloves. These are perfect if you're planning to be out there doing athletic things.
Ski gloves are typically made from waterproof and breathable materials, making them ideal for protecting your hands from the cold and wet conditions on the slopes.
Snowboard gloves are also usually made from waterproof materials, but they often have extra padding to protect your hands from vibrations when riding.
Ice climbing gloves are typically made from leather or synthetic material, and they usually have spikes on the palms to help you grip the ice.
Gloves are essential, so choose ones that fit your trip.
Other Winter Travel Essentials
So far, I've been talking about what to put, but, of course, they aren't the only solo travel essentials for winter.
What else is there? How about things to help you take care of your skin, protect your life, give you access to the web, and even help you find that perfect winter holidays gift?
Oh, yeah, there's much to discuss, my friend.
"Winter is so rough on me," says Kayla, the American tourist. "My skin gets extra dry, my hair becomes unmanageable, and I feel like the elements are against me."
You're not the only one, Kayla!
Winter is probably the harshest season for most of us.
So, let's start with skin goodies.
Moisturizers
When the winter air hits our skin, it dries it, causing damage. Unless, of course, the skin is oozing with goodies.
There are many types of moisturizers available on the market. The most important thing to consider when purchasing a moisturizer is your skin type.
If you have dry skin, you'll want to look for a moisturizer that is oil-based. These moisturizers penetrate the skin, giving it the nutrients it needs to withstand harsh conditions.
If you have oily skin, you'll want to look for a water-based moisturizer. Water-based moisturizers basically help you to prevent skin breakouts.
"I have oily skin," says Jane, the British traveler. "My pores will get all clocked up, and I will have pustules all over the place."
A pustule is a British slang for a pimple, and Jane says it can happen fairly fast.
Jane says one night, she didn't wash her face because she was out partying, and the next morning she woke up with a big zit on her forehead.
Ouch.
When it comes to skin products, you should also consider the ingredients and whether or not they're likely to cause any irritation.
But, yeah, load up on the stuff. Make sure to bring plenty to where you're going, especially if your destination is a place where your favorite products aren't a thing.
Internet
In today's world, the Internet is a necessity for most people but especially important for solo travelers. And that's why it's on this list of solo travel essentials for winter.
There are a few different types of internet service that you can use while on your winter trip. The most common is cellular data, which is available through most cell phone providers.
You can also use access that the accommodation at your destination provides. Most hotels offer some sort of internet access.
Finally, you can also use public Wi-Fi hotspots, which are available in many public places like coffee shops and libraries.
My favorite is getting your own before you leave. This gives you independence and will actually provide you with a stable way to connect to the web.
I recommend using a company like GlocalMe. It's a service that allows you to make your own hotspot. Check it out on Amazon now.
>> My favorite? Glocalme! Click here to check it out on Amazon.
Travel Insurance
Talk about essentials. The most solo travel essentials for winter are things we want to make the crazy season work for us.
However, insurance is a need.
There are many different types of insurance that you can purchase for your winter trip. The most common type is travel insurance, which covers you in case of any medical emergencies or cancellations.
You can also purchase trip interruption insurance, which reimburses you if your trip is interrupted due to an unforeseen event.
"We were on an island, and the car that was taking us to the airport broke down," explains Michael. "It took hours to get another car to us, but by then, I was too late for my flight."
This is a sad situation, but the good thing was that Michael had travel insurance that covered this!
"I was able to rebook the next flight, and my insurance took forever to reimburse me, but they eventually did," Michael says.
Since then, he says he never skips on it.
Meanwhile, if you're planning on doing any winter sports, you may want to purchase a policy that covers you in case of any accidents.
And finally, if you're traveling with valuable items, you may want to purchase insurance to cover them in case they're lost or stolen.
Christmas Gifts
Let's face it; our friends and families back home don't care that we're on a trip. Everyone wants their gifts, right?
This is why gifts are part of my solo travel essentials for winter. You need to figure them out in your plans.
One way to lessen the pain is to shop ahead. If you already know the hotel you're going to be in, why not already order some things and have them delivered there?
Likewise, you might look into the local shopping centers nearby to where you will be staying. This will help you plan ahead and even allows you to call stores.
Finally, set up an account with a shop in your own home area before you leave. That way, you can purchase products during the hot winter sale and then have them ship to your friends and family.
Final Thoughts
A winter solo travel really doesn't have to be so stressful if you plan it ahead of time. What makes an issue is waiting last minute, which we've all done, right?
So, decide on a destination ahead of the winter. Once you do that, you no longer have to wonder about the "where" part.
With the destination figured out, now you need to find flights that will get you there in the most comfortable way without breaking the bank.
After that, it's a matter of booking your hotel, setting up your suitcase situation, and getting to know your destination through planning.
Finally, you're on your merry way!
Have a great solo winter trip!
AJ Paris is a travel photographer based in New York. He is the editor of Caravanzers.
More Solo Travel
Love solo travel? Here are more articles: