Travel photography magazines give professionals a chance to see their photos published, and in the process, can get one massive publicity.
You can blame it on popular myths or on whatever else you want, but there seem to be many misconceptions about what travel photography magazines really are.
Travel photography magazines are magazines that focus on travel, photography or both. In other words, they are publications where a travel photographer might see his or her photos published.
However, as with everything else, they are diverse and deserve to not be lumped together.
Therefore, this article will focus on the different kinds of magazines of importance to a travel photographer.
Meanwhile, it works for anyone interested in travel, photography, or magazines.
Let's go!
Travel Photography Magazines
To clarify, I'm going to focus on the ones that are travel related.
Some examples of travel photography magazines include travel magazines, airline magazines, tourism magazines, and city magazines.
In other words, we are not going to dig into photography magazines that might publish your travel photos.
Indeed, photography magazines do have their place in our lives as photographers.
However, if we intend to make money from our travel photography, then a travel magazine is most appropriate.
On the other hand, other types of magazines will find travel photography useful.
Therefore, that is why I included city magazines.
For example, city magazines are not mainly travel-focused, but they offer you a chance to represent their city with your photography.
Because all types of magazines need photography, you will find the following kinds of magazines might be particularly significant.
However, don't limit yourself to these.
Travel Magazines
In January 2020, the United Nations World Tourism Organization reported 1.5 billion arrivals the year before. Therefore, there are tons of tourists worldwide. As a result, a travel photographer has a vast industry in travel magazines.
A travel magazine is a magazine that focuses on one or more aspects of travel. For example, there are travel magazines that focus on vacation or holiday destinations.
However, there are far more travel magazines that focus on overall travel in general.
Because travel magazines need to reach people interested in travel, they work with travel photographers.
For instance, some magazines, like Condé Nast Traveller, have relationships with specific photographers or agencies.
Because the magazine has many popular sister magazines in places like fashion, tons of photographers are embedded in their system.
Therefore, you want to know more about them before approaching.
And, then, of course, there are travel magazines like Afar.
This magazine focuses on immersion travel, which means that the traveler makes a point of really getting to know the land, people, or the culture of where they are visiting.
So, you can see how magazines like that can benefit from travel photographers.
Meanwhile, here are some travel magazines to check out. Food & Travel (United States), Getaway Travel (South Africa), Luxury Travel (Australia), Voyage (Germany), and Adventure (United Kingdom).
There are really tons more.
That is, no matter where you are going, chances are there is a travel magazine there. Therefore, get in touch with them ahead of time.
Meanwhile, keep in mind that some magazines have specific themes. As such, you can make sure you fit with them by simply asking what their next theme is.
Airline Magazines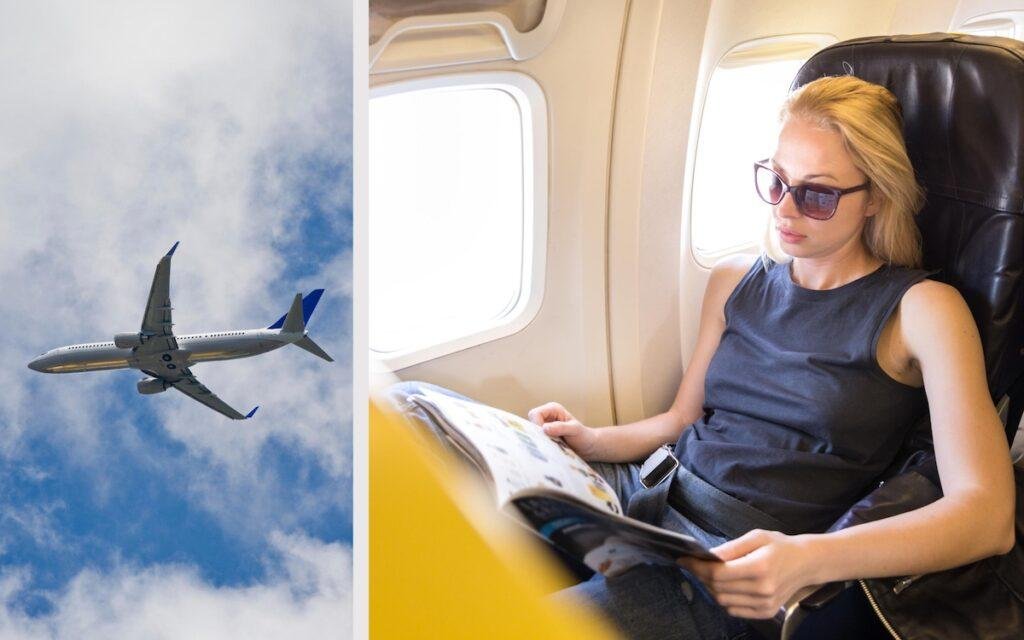 Certainly, one of the things I enjoy about flying is browsing through the airline magazines. More often than not, I will get inspiration for my own projects.
Airline magazines are the in-flight magazines published by the airline. They are published for several reasons. For example, it is a way to let the customers know where else they fly.
Every major airline in the world has its own magazine.
Because airlines have new customers all the time, they need fresh content.
Therefore, it is not surprising that most airline magazines are monthly.
So, as a photographer, this is a vast market.
There are many ways to work with these magazines, but I think the best way is to align your work with the airline's motives.
For example, Ryanair Magazine isn't about luxury vacations or holidays, because it is a budget airline.
Therefore, they wouldn't be interested in your great photography of five-star hotels in India.
Because Ryan Air is a low-cost airline, they are not after the type of travelers who stay at five-star resorts.
On the other hand, if you did local sites, which everyday tourists have access to, it will make more sense for them.
However, Open Skies magazine, which is issued by Emirates Airlines, will be more interested in your five-star hotel images.
Why?
Because Emirates Airline is a high-end airline.
So, make a list of airlines that fly to the locations you want to photograph. One by one, get in touch with them.
Good luck!
Tourism Magazines
There are places when I arrive I directly go to tourism magazines because they offer so much value to the traveler.
Tourism magazines are usually published in top tourist locations around the world. For example, Time Out publishes locally in New York, Paris, Mumbai, and many other places.
So, tourism magazines are a more distinct form of travel magazines in general because they focus on the local.
That is to say, if you happen to be photographing in Berlin, you would want to submit your photos to the Where Berlin and not Where Sydney.
Because tourism magazines are so local, they are easier to get into and build your portfolio.
Therefore, I suggest browsing through the previous month's issue.
Indeed, doing this will give you a chance to see what type of stuff they like.
For example, if you find out a tourism magazine in one city is seeking more content on restaurants and bars, well, then get some of that!
"One of my tricks is to get in through advertisers," says a photographer friend in Rio de Janeiro. "A lot of these tourist magazines are heavily advertised by the local businesses."
So, how does my friend do that?
"I plan a spread with a business," he says. "Then I get paid by the business, and the magazine publishes my photos. Win-win."
Indeed!
That is to say, think outside of the box.
Firstly, make sure you truly understand your space.
For example, if you're really good at shooting spaces, why not get several restaurants to let you photograph their spaces, and then they can use those photos in the ads?
Hey, you might even get a free meal out of it!
City Magazines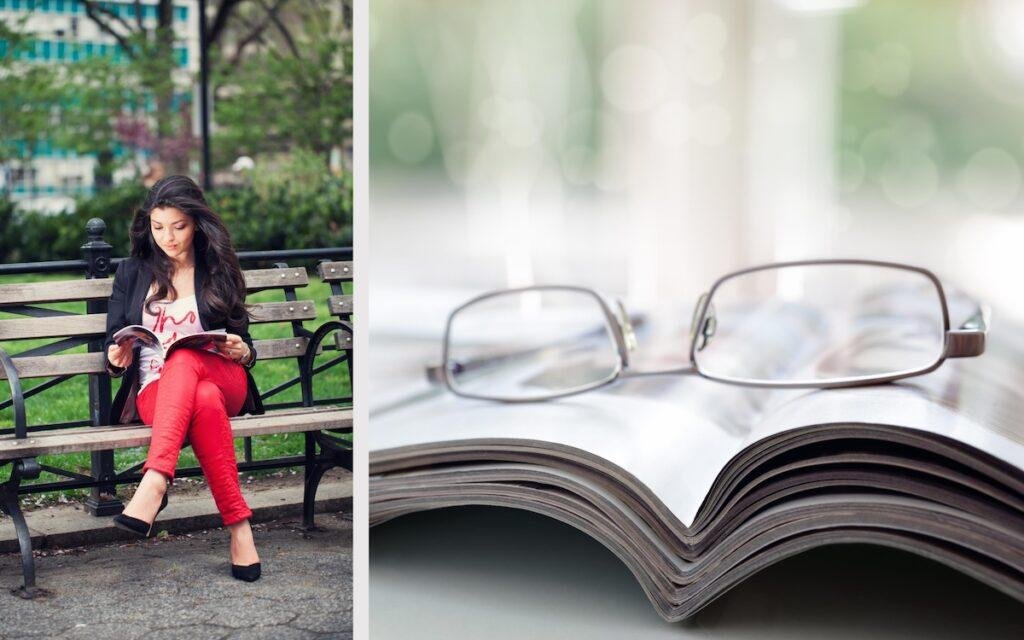 Whenever I go to some cities, I like to check out that city's magazine.
City magazines are general magazines that publish with a focus on a particular city. For example, New York magazine focuses entirely on New York City.
That is to say, city magazines are different from both travel and tourism magazines.
Because their focus is on cities, these magazines tend to focus on the overall life of that city.
"I submitted photos of my perspective as a visitor," told me a friend in Shanghai. "The magazine thought it was interesting, and they bought them."
Moreover, the magazine contacted her again.
"They wanted me to shoot more for several of their up-coming editions," said my friend.
Therefore, this is another example of where you need to think outside the box.
For instance, every photographer is probably submitting tourist photos to these magazines.
How can you beat the odds?
Be unique!
Because these magazines get so many inquiries, you want to make sure your stuff stands out.
Above all, think ahead.
For example, Cape Town Magazine, which focuses on the South African city, has an artistic eye.
All you have to do is check their Instagram account.
Meanwhile, an artistic photo of surfers at dawn by photographer Tommy Trenchard was featured because he used their hashtag (#capetownmag).
As a result, if the magazine decides to have a theme on surfers or even beach life, who do you think they will think of?
That is, if you have tons of photos that feature a particular city, make sure to place yourself in the universe of the associated magazines.
Final Thoughts
A lot was covered in this article.
For example, you learned how travel photography magazines are the types in which a travel photographer might see their photos published.
I also included travel magazines, airline magazines, tourism magazines, and city magazines on the list.
Meanwhile, we went through each of these magazines to see how they fit and how to work with them.
As a result, you now have everything you need to go out there and make some noise.
Get your photos published today.
AJ Paris is a travel photographer based in New York. He is the editor of Caravanzers.
Follow us on Pinterest.