There are truly so many adventurous things to do in Australia it can blow your mind.
If you're looking for a new adventure, look no further than this beautiful country. From hiking in the stunning Australian Alps to surfing in some of the world's best waves, there are plenty of activities to choose from.
Whatever you choose, be sure to pack your sunscreen and plenty of water – Australia is a hot country!
Video – Australia Travel
Introduction to Australia
Australia is a country located in the Southern Hemisphere. It comprises the mainland of the Australian continent, the island of Tasmania, and numerous smaller islands.
It is the world's sixth-largest country by total area, and its population is more than 23 million.
Australia has a diverse cultural heritage.
The first people to arrive in Australia were ancestors of the Aboriginal Australian race.
Australia's economy is the world's sixth-largest by nominal GDP and fourth-largest by purchasing power parity.
It uses the Australian Dollar or AUD, a strong currency that's about 1.4 to the US Dollar.
Enjoy a Shark Cage Diving
If you're looking for an adrenaline-pumping experience that will leave you both physically and mentally exhausted, look no further than shark cage diving. Shark cage diving is a great way to see some of the world's most feared and beautiful creatures up close and personal, without worrying about getting bitten.
Shark cage diving is a very safe activity. All divers must complete a safety briefing before getting in the water. Once you're ready to dive, the cage is lowered into the water, and you will be free to explore the depths of the tank with the sharks.
The experience is one that you will never forget. It is definitely one that you should put on your bucket list.
Skydive at Wollongong
Australia has some of the most stunning skydiving locations in the world, and Wollongong is one of them. Known for its breathtaking coastlines and lush rainforests, Wollongong is the perfect place to jump out of a plane.
There are a number of skydiving companies in Wollongong, so you can find the perfect experience for you. You can jump out of a plane with a group or on your own, and there are plenty of options for both beginners and experts.
If you're looking to jump out of a plane and experience some of the best skydiving in Australia, you should head to Wollongong!
Diving in the Great Barrier Reef
If you're looking for an adventure that is unique and can be enjoyed by all, then diving in the Great Barrier Reef is the perfect activity for you.
The reef is home to more than 2,000 varieties of fish and coral, making it one of the most diverse and interesting dive sites in the world.
There are many different dive locations to choose from, so there's something for everyone. If you're looking to take a plunge into the unknown, then diving in the Great Barrier Reef is your activity!
Visit the Kangaroo Island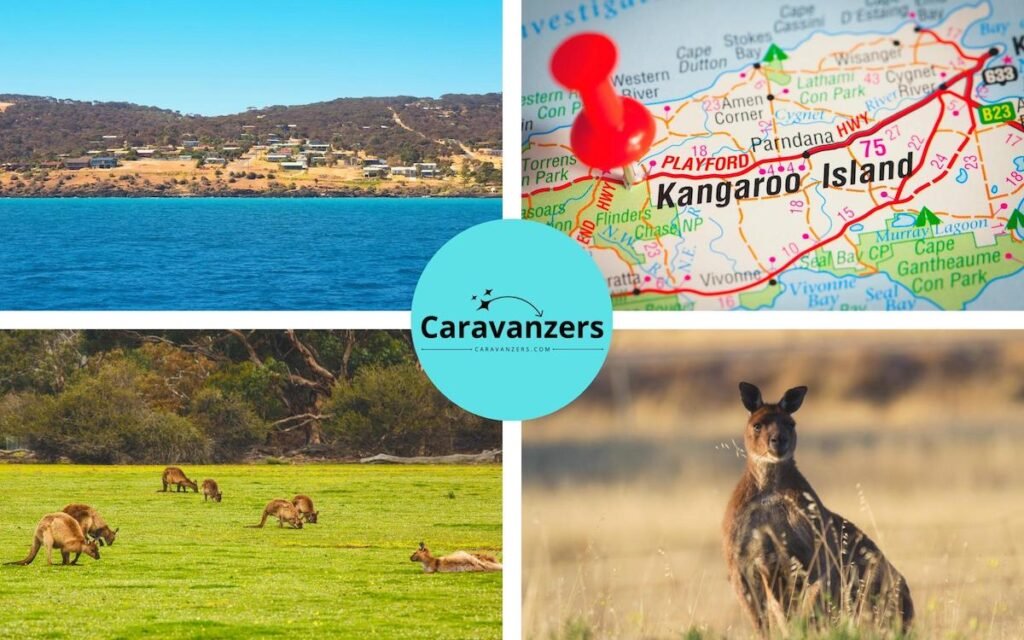 Kangaroo Island is a place where you can explore natural wonders, relax on the beach, and enjoy the company of locals and tourists alike. Here are some adventurous things to do on Kangaroo Island:
-Take a walk through the native bushland and see the fantastic variety of plants and animals that live there;
-Stroll along the beach and admire the stunning views;
-Visit one of the many charming villages on the island;
-Take a drive out to Cape Naturaliste for stunning ocean views;
-Kayak or canoe down wild rivers and explore beautiful landscapes.
There's so much to do on Kangaroo Island, so make sure to plan your trip carefully and see all this amazing place offers.
Visit Gnomesville
If you're looking for a little bit of excitement in your life, check out Gnomesville.
Located in the small town of Swan Hill in Victoria, this quirky attraction is home to over 100 gnome-sized residents who have created their very own miniature world.
The gnomes are friendly and happy to show you around, and you'll be able to explore everything from the town's tiny shops to its enchanting gardens.
Whether you're a fan of cute critters or just need a break from your usual tourist destinations, Gnomesville is worth visiting.
If you're into gnomes, you will love this place full of these cute statues!
Visit the Pink Lake Hillier
Lake Hillier is in Goldfields–Esperance, which is in Western Australia. The lake is remote, and access is only possible by air or water.
Lake Hillier is 155 feet (1,850 meters) above sea level and has a surface area of 4.5 square miles (12 square kilometers).
The lake is home to several rare and endangered species, including the western pygmy possum, the spectacled hare-wallaby, and the eastern ringtail possum.
The lake is also a popular spot for bird-watching.
However, tourists flock to the lake for its pinkish color. The pink color source is due to the presence of sulfur-containing minerals in the water.
Attend Mardi Gras in Sydney
If you're looking for an exciting new way to spend your winter holiday, consider attending Mardi Gras in Sydney.
Held annually on the first weekend of February, Mardi Gras is a giant celebration of all things French.
The city comes alive with music, food, and fun – and it's not something to miss.
Mardi Gras is a festive day that celebrates the Catholic belief in the resurrection of Jesus Christ.
Celebrate Mardi Gras in Sydney by attending one of the many events around the city.
Some great places to celebrate include the Star Casino, the Rocks, and Sydney Opera House.
Visit the Penguins on Phillip Island
Australia is home to some of the world's most iconic wildlife. This is nowhere more evident than on Phillip Island, where you can see penguins in their natural habitat.
The island is also home to other animals such as kangaroos, koalas, seals, and birds like the Australian Pelican.
If you're looking for something a little more adventurous, there are many other things to do on the island, including hiking, horse riding, and surfing.
Do a Byron Bay Ballooning
If you're looking for an adrenaline-pumping adventure, consider ballooning in Byron Bay! The town is located on the rolling coastal plains of New South Wales and offers some of the best views in all of Australia.
You can fly over the rugged coastline or explore the beautiful countryside below.
If you're feeling brave, take a ballooning trip during sunrise or sunset – the colors are truly gorgeous!
Visit the Lone Pine Koala Sanctuary
If you're looking for an adventure, look no further than the Lone Pine Koala Sanctuary in Queensland. The sanctuary is home to more than 150 koalas, and it's a great place to learn about these adorable animals. You can also visit the sanctuary's Conservation Centre, which offers exhibits on topics like environment and animal conservation.
Horseriding at Mornington Peninsula
The Mornington Peninsula is a great place to horseback ride. You can find trails all around the peninsula, from easy rides through agricultural areas to more challenging trails leading through dense forests and mountains.
There are also plenty of places to stop for a picnic or a drink or ride your horse along the seashore.
Want something adventurous? Several horseback riding schools in the Mornington Peninsula and many horse rental shops.
If you're new to horseback riding, it's a good idea to visit a school or shop before starting.
Attend a Cricket Game
Australians are passionate about cricket, and there are plenty of opportunities to watch the sport in Australia.
If you're in the mood for a physical challenge, take on a game of cricket at one of the country's many cricket grounds.
Alternatively, consider attending a match at the Melbourne Cricket Ground or Sydney Cricket Ground – both of which offer stunning views of metropolitan areas.
Tickets are reasonably priced, and the matches are usually well attended, so you're sure to have a great time.
Swim in Bondi Beach
If you're looking for a fun and adventurous activity in Australia, consider swimming on Bondi Beach!
This famous beach is known for its incredible views and crystal-clear waters, and it's easy to find good spots to swim.
The water here is usually warm and welcoming, making it a great place to enjoy a swim even in the colder months.
Plus, Bondi Beach is always packed with tourists and locals alike, so you're sure to have a great time no matter what you choose to do there.
Visit the Outback
A visit to the Outback is an unforgettable Australian experience. The Outback is a vast, open landscape with miles of undeveloped land.
There are plenty of national parks and nature reserves in the Outback, perfect for hiking, camping, wildlife watching, etc.
Of course, the Outback is also home to some of Australia's most iconic attractions, including Uluru (Ayers Rock).
There's simply no way to see all that this beautiful country offers without a trip out to the Outback!
Conclusion
Australia is a country with many things to offer adventurers, from rugged outback landscapes to awe-inspiring marine sanctuaries.
Whether you're looking for something relaxing or more active, this list of adventurous things to do in Australia has something for everyone.
So what are you waiting for? Plan your trip and get ready to experience some of Australia's best to offer!
AJ Paris is a travel photographer based in New York. He is the editor of Caravanzers.
More Australia
Want more of Australia? Here are some more articles: