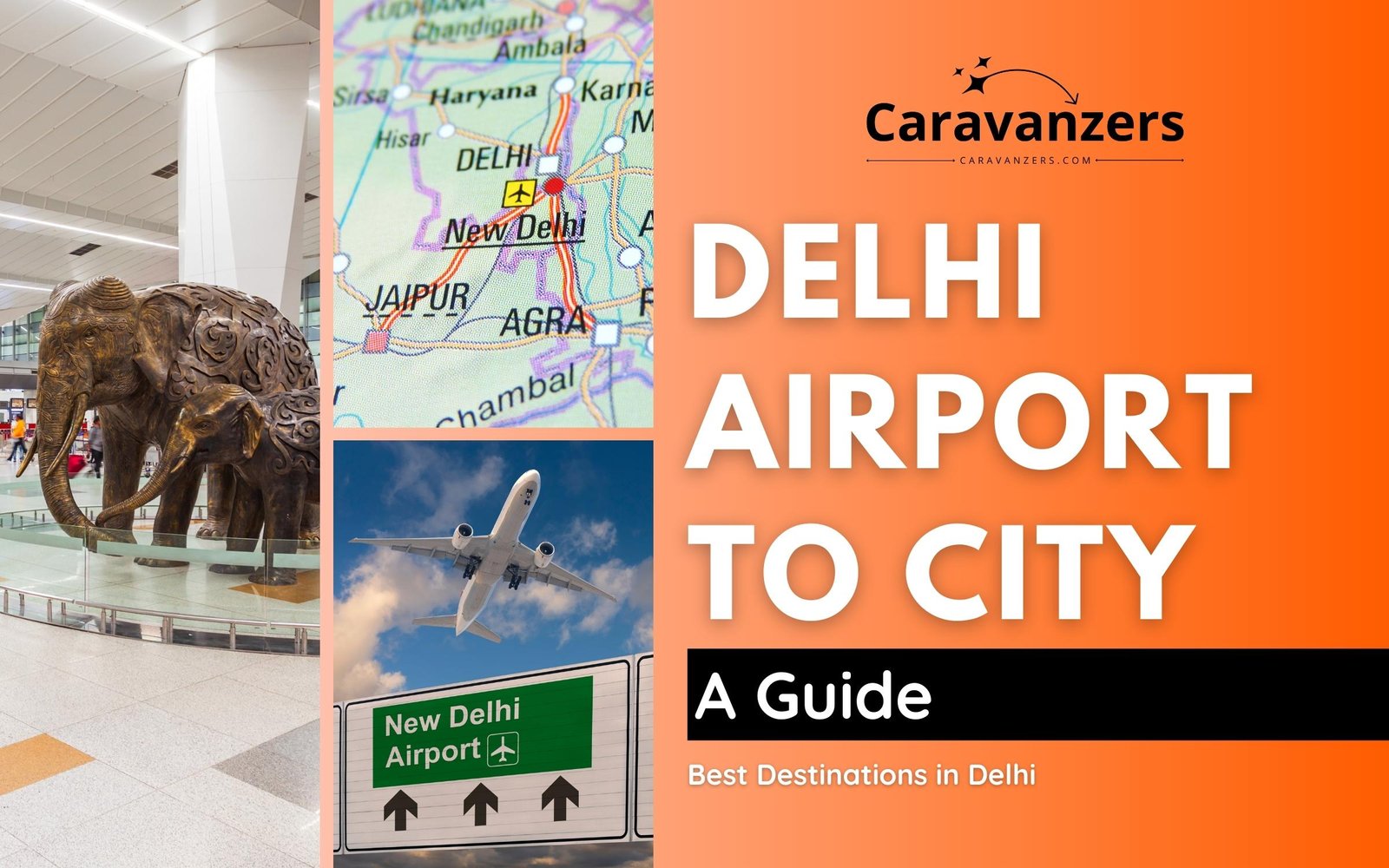 Delhi airport to the city. Everything you need to know about the busy Indira Gandhi International Airport.
With its immense size and popularity, it serves as a gateway to the energetic reality of a populous region.
Handling a staggering number of passengers each year, this airport actually has seamless connectivity to destinations worldwide.
In this comprehensive guide, I will describe everything from how to enjoy a layover to getting to the city, the train station, and beyond.
We will tackle the various options for transportation, and I will give you tips on how to arrive safely at the hotel, and so on.
Of course, if you want to skip all of this and have a tour guide help you out, I've written an entire other guide about it.
So, if you're ready, let's get into this amazing airport!
Indira Gandhi International Airport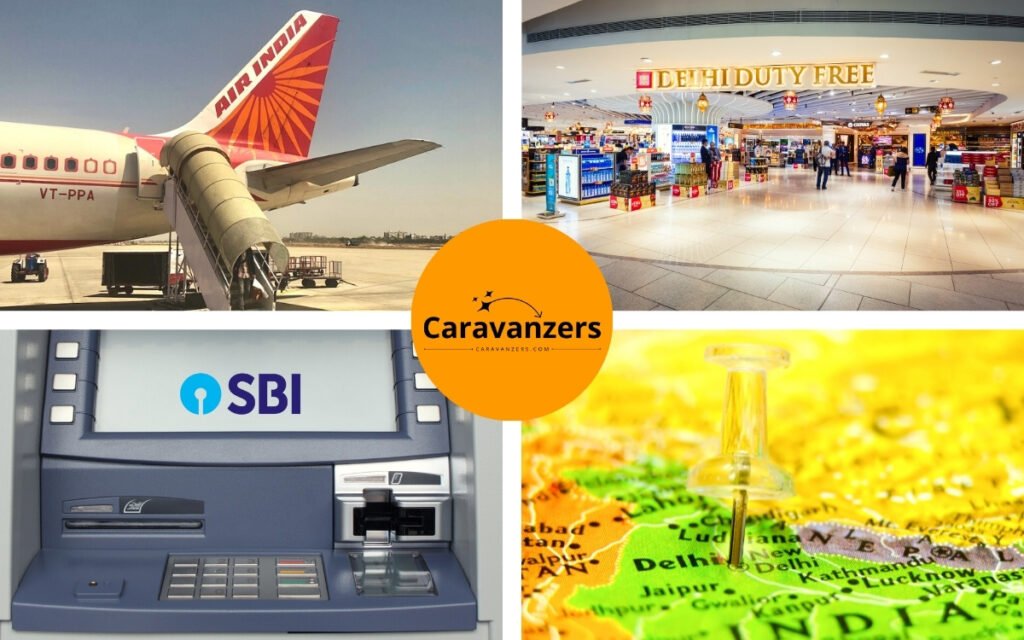 The Indira Gandhi International Airport is undeniably a massive airport.
So, this airport is approximately 10 miles southwest of the city center. An interesting fact is that it holds the distinction of being the world's busiest hub for the Airbus A320 aircraft.
Handling a staggering number of around 70 million passengers annually, it unquestionably serves as your gateway to experiencing the reality of billions of people in a single country.
The airport is bustling with activity, reflecting its immense popularity.
This airport is home to Air India. It's the national flag carrier of India and is a member of the Star Alliance, the largest airline alliance globally.
So, even if you didn't originally book your flight through them, expect that there is a good chance you will be routed through Air India because of its extensive network of partner airlines around the world.
Upon arrival, the airline crew will guide you to the appropriate destinations.
One of the advantages of coming to a foreign country is that most of the fellow passengers on your flights are typically locals.
As a result, the immigration lines tend to be significantly shorter.
Tips for a Delhi Airport Layover
Indian airlines are usually pretty good about moving you quickly to another destination, but If you find yourself stuck at Delhi airport for a long layover transit, do know that you have several options to make the most of your time.
Start with exploring the airport. Delhi Airport is vast and offers various facilities.
Delhi Airport has numerous dining options, ranging from local Indian cuisine to international fast-food chains.
Treat yourself to a delicious meal or try out some traditional Indian dishes at the restaurants available within the airport.
Indulge in some retail therapy by exploring the duty-free shops at the airport.
Delhi airport provides free Wi-Fi access called "GMR Free Wi-Fi," allowing you to stay connected with family, friends, or work.
Use this time to catch up on emails, browse the internet, or simply stay entertained.
Indulge in a pampering session by visiting one of the airport spas.
Treat yourself to a massage, facial, or other wellness treatments to rejuvenate and relax during your layover.
So, there are several ones, but I recommend Encalm Spa, which you will find in Terminal 3.
If you have a more extended layover and want to venture out of the airport, you can consider exploring nearby attractions.
That is, of course, if you have a visa.
So, yeah, these tips will help you make the most of your situation.
Delhi Airport ATMs
The Delhi airport is abundantly equipped with ATM machines, offering a range of banking options.
Among the various banks present at this airport, some notable ones include Allahabad Bank, Kotak Mahindra Bank, Punjab National Bank, State Bank of India, and Union Bank of India.
While many of these banks are reliable choices, I highly recommend the State Bank of India (SBI).
SBI is a government-backed bank and is known for providing fee-free banking services to foreigners.
You can find SBI's ATM located in the Terminal 3 Arrivals area.
Generally, SBI allows withdrawals of up to 10,000 Indian Rupees per transaction, and this is equivalent to about $150 USD.
The good news, though, is that you can actually make more than one transaction if you need to. Of course, as long as your home bank does not charge a fee for each transaction.
My personal bank, for example, imposes a foreign transaction fee of about 1.5% each time I use an ATM outside of the United States, which is terrible.
So, exercise caution and be mindful of any potential fees imposed by your bank when using ATMs in India.
Delhi Airport Hotels
Many hotels near the Delhi airport cater to individuals who are frequently traveling in and out for swift business visits.
JW Marriott, Novotel, and Holiday Inn are all within short distances of the airport, and the latter is most budget-friendly.
These hotels offer convenient accommodations and services that suit the needs of busy professionals.
Guests can enjoy comfortable rooms equipped with modern conveniences such as high-speed internet access, spacious workstations, and ergonomic chairs to facilitate productivity.
To cater to the time constraints of business travelers, these hotels often offer express check-in and check-out services, enabling guests to swiftly settle in or depart as needed.
Many also provide complimentary airport shuttle services, ensuring seamless transportation to and from the airport terminals.
Furthermore, these hotels recognize the importance of maintaining a healthy work-life balance.
They typically offer fitness centers or gyms, allowing guests to stay active during their visit.
With their strategic locations, tailored amenities, and time-saving services, the hotels near the airport provide an ideal solution for individuals engaged in quick business visits.
These establishments aim to alleviate the stress and time constraints associated with travel, allowing business travelers to focus on their professional endeavors while enjoying a comfortable and efficient stay.
I would say this is perfect for someone who isn't spending more than 24 hours in the city.
Delhi Airport Taxi
Indian airports share similarities with many airports found outside Western countries.
At these airports, you will come across individuals with personal cars who unofficially offer taxi services, despite lacking authorization from local authorities or the airport itself.
You should be prepared for the fact that these drivers are not always friendly and can be quite assertive.
They have mastered marketing tactics that effectively attract unsuspecting passengers.
A smiling face will approach you, saying, "Hello, Sir. Welcome to India. It would be my pleasure to assist you upon your arrival. May I offer you a taxi?"
If you are unfamiliar with these tactics, it's easy to fall victim to their persuasiveness.
After all, they present themselves as patriotic and seemingly delightful individuals.
However, it's crucial not to agree to their offers, as they will often charge you double the agreed-upon fare, and it may not be a safe option.
Instead, it's advisable to head to the pre-paid taxi booths located outside the terminal.
The attendants at these booths will require information about your hotel, so it's best to know the hotel's name and full address in advance.
Opting for a pre-paid taxi ensures both security and a hassle-free experience.
If you opt for an airport-approved taxi service, the cost of your cab from the airport to the city center is usually around 1,000 Rupees, equivalent to around 15 US dollars.
Please note that pre-paid taxis usually accept cash only, but since you have already visited the ATM, this shouldn't pose a problem.
Generally speaking, the ride from the airport to Delhi Central typically takes between 30 minutes to 2 hours, depending on the traffic conditions.
Most likely, you will be traveling on the Gurgaon-Delhi Expressway.
So, sit back and enjoy your trip into the megacity.
Ridesharing Apps in Delhi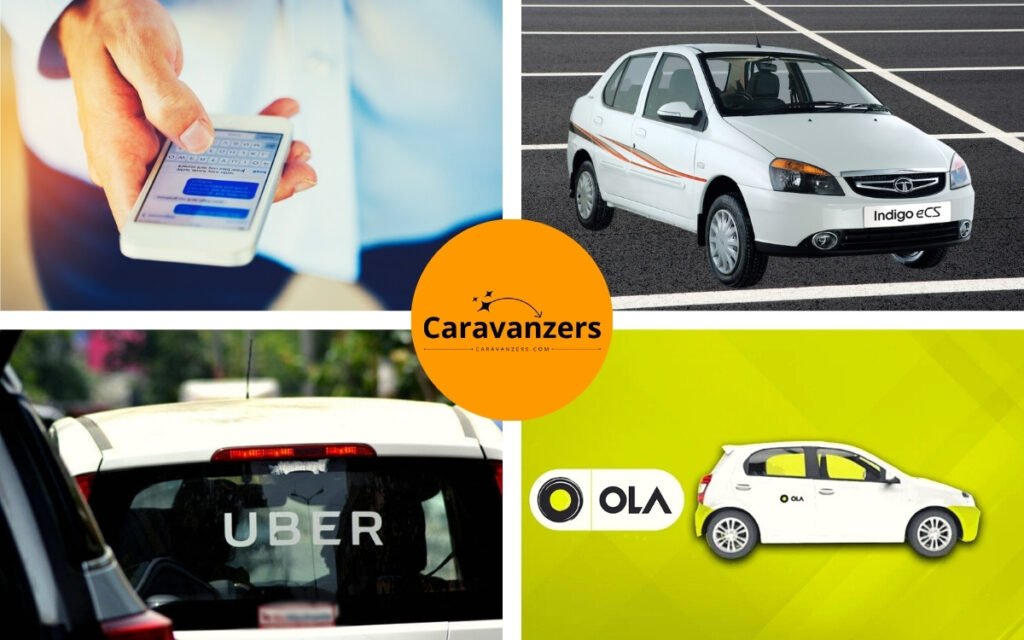 India has a thriving tech industry, evident by its production of more computer engineers than any other country.
The country has several rideshare apps, including Ola Cabs, the Indian equivalent of Uber.
Ola Cabs is generally faster to book, cheaper, and friendlier compared to Uber India.
For a long time, using Ola Cabs required an Indian phone number, limiting its usability to those who already have an Indian number or have been in the country for some time.
In such cases, Uber became the alternative option.
However, for a while now, they have allowed citizens from 31 countries to use their existing numbers, including Americans, British, and travelers from some of the European Union.
Using Uber is likely to be less cumbersome than opting for prepaid taxis, which only accept cash.
To reach the city center, an Uber ride typically costs around 500 Rupees or about $7 USD.
 Metro Line from the Airport
If you are an adventurous traveler with minimal luggage, you can consider taking the metro to reach central Delhi.
The metro line from the airport is accessible at Terminal 1.
From there, you would board the Magenta Line heading towards Janakpuri West and disembark at Janakpuri West station.
Upon reaching Janakpuri West, you would transfer to the Blue Line, which goes towards Dainik Jagran Vaishali.
Depending on your destination, you can alight at either Karol Bagh or Jhandewalan (if you take the Noida Electronic City route from Janakpuri West).
From Karol Bagh or Jhandewalan, you can easily find a tuk-tuk to Paharganj, which is a 5 to 10-minute ride.
The approximate cost for this journey is 50 Rupees or around 0.75 Dollars.
Generally speaking, the total travel time is approximately 1 hour.
Delhi City Center
A British individual in the 1930s planned and designed New Delhi, which serves as the central area of Delhi.
Delhi is a gigantic metro that includes multiple other cities in other states. Gurgaon, Noida, Ghaziabad, and Faridabad are all part of the Delhi National Capital Region (NCR).
Delhi's population of 30 million will make it the largest metro in the world in less than a decade.
Most likely, your hotel will be located in either the Paharganj or Karol Bagh neighborhoods during your stay.
Tourists are accommodated by approximately 85% of the affordable hotels in the city, which are situated in these two areas.
Paharganj, in particular, is a preferred choice among tourists due to its proximity to the central train station.
Regrettably, cars cannot access most hotels in the inner parts of Paharganj, requiring taxis to drop passengers off on the main road.
Unless you can contact your hotel for assistance, you will need to transport your luggage on foot all by yourself.
Oh, and did I mention the alleys could be wet, dirty, or otherwise unsanitary to drag your luggage?
This is why I really suggest getting in touch with your hotel in advance, making sure you won't have to schlep a heavy suitcase.
Fortunately, numerous hotels are available on the main bazaar roads, so it is advisable to select a hotel closer to the main area.
On the other hand, small cars can generally access Karol Bagh, alleviating any concerns in that neighborhood.
They both have their advantages and disadvantages, so decide appropriately based on your destination needs.
Delhi Train Station
Delhi is home to not just one but a staggering 46 train stations.
This is precisely why I chose to prioritize taking you to the hotel instead of going directly to a train station.
It goes without saying that knowing which train station you'll be departing from is crucial, although most choose a few – my favorite being Nizamuddin.
I brought you near the New Delhi Railway Station, which is situated on the newer side of the city.
However, there's a possibility that you might be leaving from the other trains.
There is the Old Delhi Railway Station, Hazrat Nizamuddin Railway Station, or even Delhi Sarai Rohilla Railway Station.
If your entire trip has already been booked in advance, which many travel agents will have you do, then it becomes even more vital to determine the specific train station you'll be departing from.
As I mentioned earlier, I highly recommend spending at least 3 days exploring the city before proceeding to your next destination.
This way, if you happen to be staying in Paharganj but your tickets are from Hazrat Nizamuddin (which is on the other side of town), you won't find yourself rushed to make it there on the same day or early the next morning.
Final Thoughts
This article guided you on how to travel from Delhi Airport to the train station or train stations, considering that there are multiple options available.
Delhi will likely be your entry point to India, given that the country's flag carrier operates out of this city.
Fortunately, the immigration process at the airport is typically swift, ensuring a smooth transition.
While there are numerous ATMs within the airport, I recommend using the State Bank of India or SBI.
From the airport, you learned that you have several transportation options to reach the city center.
These included choosing a pre-paid taxi, utilizing ridesharing apps, or taking the local subway or metro trains.
You also learned that the location of your train station may vary depending on where you are staying, as it could be near or at the opposite end of the city.
It is crucial to ascertain this information in advance.
Wishing you a delightful experience in India!
AJ Paris is a travel photographer based in New York. He is the editor of Caravanzers.
Follow us on Pinterest.