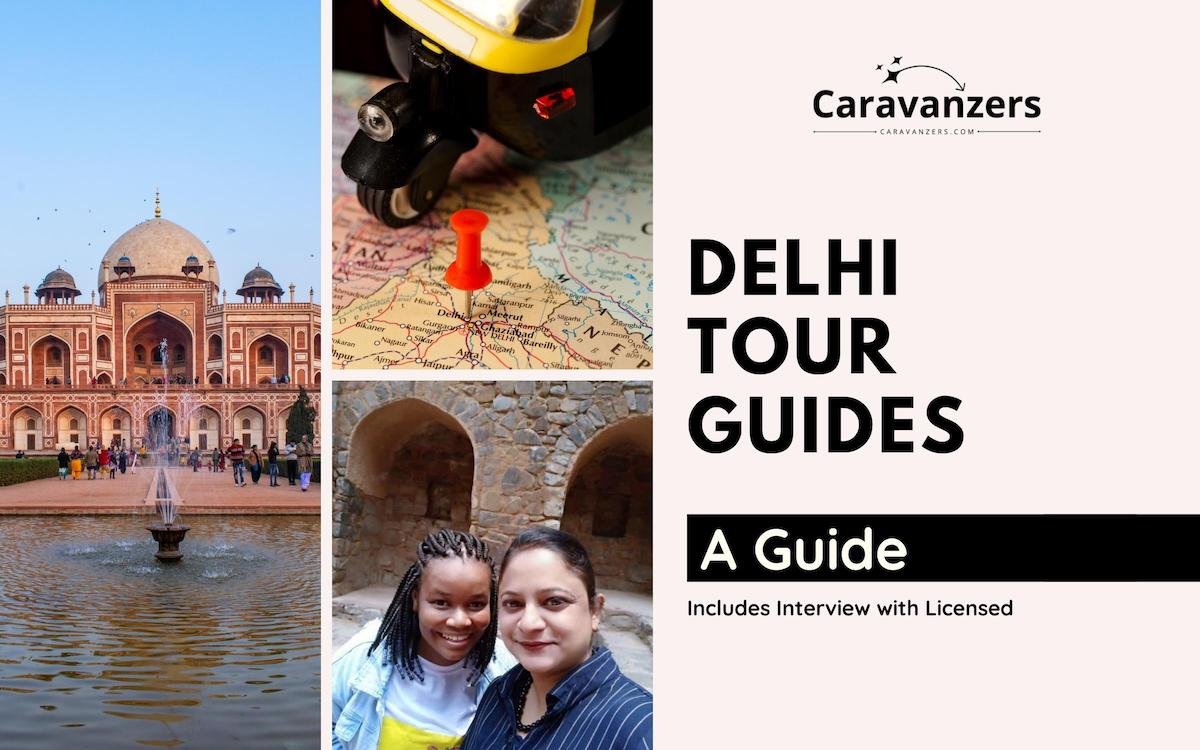 Delhi tour guides help you experience one of the most exciting cities in the world. For sure, this is a city you must visit if you ever go to India.
Delhi is a mega city that is home to New Delhi, the capital city of India. As the capital, it attracts diverse cultures from all over the country.
However, as you will learn across this post, Delhi is also ancient.
So, part of the charm of Delhi is the meeting of the ancient and modern.
With experienced and licensed tour guides by your side, you will have the travel experience of a lifetime!
Delhi Basics
Delhi is in the northern part of the country. Because of its status as a capital, it remains a governmental region.
Referred to as the National Capital Territory of Delhi or NCT, the region is home to the largest metropolitan area of India.
The National Capital Region, or NCR, is home to nearly 30 million people from Delhi and states like Haryana, Uttar Pradesh, and Rajasthan.
With an area of over 800 square miles, Delhi is massive!
How do you get there? The best way is Air India, which has direct flights from most major international airports.
In the United States, Air India offers nonstop flights, including ones from New York, Chicago, and San Francisco.
This world-class airline is the national flag carrier.
Delhi airport is within the city (its IATA code is DEL), and the local time zone is GMT+5:30 (about 11.5 hours ahead of Los Angeles).
The area code to call India, including within the country, is +91.
Keep in mind in Delhi and in all of India, the currency is the Indian rupee. However, Delhi has a lot of banks and ATMs for you, our favorite being the State Bank of India.
Likewise, there is plenty of money exchanging services, including ones you are probably familiar with.
You will be able to get around by private car, taxis, ridesharing apps, or even public transportation. Delhi has the best subway system in India!
Delhi has all of the familiar hotels, as well as local ones. Likewise, the city is home to famous international eateries, as well as many yummy local spots.
Just talk to your Delhi tour guides to find the best options for everything.
Tourist Attractions
With Delhi, a traveler can experience ancient and modern attractions that will definitely satisfy your wanderlust.
Ancient sites include the Red Fort, Qutub Minar, Humayun's Tomb, Jama Masjid, the Hazrat Nizamuddin Aulia Dargah, and more.
These ancient attractions have all been built before India became the independent country we know today.
Meanwhile, there are some modern attractions you shouldn't miss either. These include India Gate, Lotus Temple, Swaminarayan Akshardham, the National Gallery of Modern Art, and more.
There are over 100 tourist sites in and around Delhi that we would need an entire book to name them all.
And, guess what, Delhi is your entry point to the Taj Mahal, one of the most important tourist attractions in the world.
So, what should you do?
Hire one of these fantastic Delhi tour guides to connect you!
Shweta and Tour Guide Delhi
First and foremost, I want you to know that we approached Tour Guide Delhi, and we have not been paid for them, and this is not a "sponsored" or "paid" advertisement.
The same is true for all tour guides we mention on this website.
So, our favorite tour company in Delhi is, without a doubt, Tour Guide Delhi, a division of Companion Journey Pvt Ltd.
This is a company that is made of cooperatives and isn't a corporation. They offer both individual and group packages.
I reached out to the company, and they were really responsive. They answered my questions and gave me a chance to provide you with genuine contact.
I talked to Shweta Dutta at this company.
"For the last eight years, I've been a freelance tour guide," says Shweta.
Official tour guides like Shweta have to pass a Ministry of Tourism exam. For example, Shweta had to pass through the Incredible India Tourist Facilitator Certification (IITFC).
Likewise, Companion Journey is a registered private limited company (similar to the American LLC).
In other words, both tour guide and company are people you can trust.
To hire Shweta or any of their other tour guides, visit their website. From there, you will be able to email or call them, including using WhatsApp.
More Delhi Tour Guides
Delhi's Indira Gandhi International Airport is the busiest in India and the largest in northern India––serving millions of people in its area.
When you arrive, the chances are that you will find yourself in the midst of eager tour guides, drivers, and more.
Our advice is to hire a reputable company. Like Companion Journey, there are many tour companies in Delhi.
Some of the others include Swan Tours, Sushant Travels, and Sanoli India Tours.
Sadly, although most Indians are really trustworthy individuals who will welcome you into their country, Delhi is famous for attracting questionable characters.
As a result, it's essential to hire a reputable tour guide or company.
How to Prepare for India
India is truly incredible, and Delhi is a masterclass of the Indian way of life. You will be both in awe and in shock in several instances.
For example, nothing will prepare you for the Delhi traffic, where a truck, a car, a horse carriage, a human carriage, and even in-traffic sellers all share a few lanes of the road.
"India can be a little overwhelming, very busy, and somewhat confusing at times," explains Shweta from Tour Guide Delhi. "Because of big crowds, India is not the easiest place to visit. However, it offers some truly remarkable and amazing sights that are unlike anything else in the world. It also boasts delicious food, incredible nature, warm and charismatic people, and a rich cultural heritage that is a delight to explore."
Yes, yes, and yes.
The most important preparations for India are health, insurance, and destination planning.
When it comes to health, make sure you're up to date with all of your vaccinations, including cholera, malaria, and yellow fever. Likewise, make sure to take precautions in avoiding mosquitoes because dengue fever is an issue in the Delhi area.
India is a country where you want to have travel insurance, including health that covers accidents, hospitalization, and evacuation.
Finally, make sure to get in touch with the tour company ahead of time, decide what you want to see, and have a very clear plan.
Best Time to Visit
Delhi is a beautiful region, but it is also one of the most polluted cities in the world.
And, no, we don't mean just a "little" pollution––Delhi pollution can typically reach hazardous levels.
Generally speaking, winter is the worst for pollution in Delhi. So, from November to February, it can be terrible.
Meanwhile, Delhi is probably your entry point to India.
"India is a big country with different climatic conditions in different parts of India at the same time," explains Shweta. "Like it can be very cold to very hot weather conditions in different parts of India on the same day. However good time to travel is from September to April."
So, even if you arrive in Delhi at a bad time, you can make sure to travel to friendlier parts of the country like the forests of Kerala, the beaches of Goa, or even the mountains of Kashmir.
Expert Tips for Delhi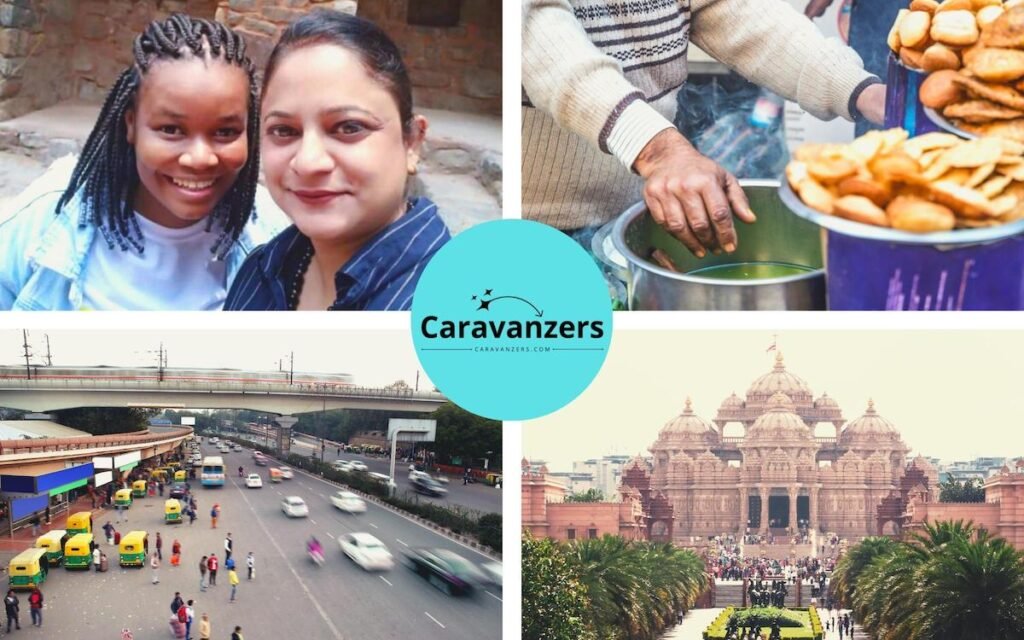 Shweta has been so kind as to give us some tips for your overall Delhi stay.
"Take precautions you take at home," she says. "Ignore people who try to become too friendly. There can be a scammer."
But don't let that scare you.
"Don't shy away from the locals," Shweta says.
And what is the best way to not shy away from the locals?
"Learn a few basic words in the local language," says Shweta. "Dress Modestly."
Delhi is a Hindi-speaking region. That said, English is an official language, although many locals may not speak it.
Remember, India is predominantly Hindu, and Delhi has a sizable Muslim community. Likewise, the area is home to other prevalent religions like Sikhism, Jainism, and Buddhism.
So, that means be mindful of modesty, especially when you go into popular tourist attractions. Remember, some––like Jama Masjid, Akshardham, and Lotus Temple––are sacred spaces.
When it comes to eating, Shweta has a precise tip.
"In summer time avoid street food," she says. "Look for good restaurants."
So, while Indian food is delicious, you definitely don't want to take any risks!
Example Delhi Tourist Experience
My friend John has wanted to see India for a long time. Over the years, he heard me go on and on about Delhi, and I was so happy to experience it with him.
He arrived at the airport, and a tour guide and I went to pick him up.
"I'm already in love!" John declared at the airport.
Yes, he had been welcomed into the country with mudra (Hindu hand gestures) art at the airport.
Before he knew it, we were at the hotel. John needed a crash course on Indian restrooms, although I had chosen a modern room for him.
Meanwhile, my friend was lucky to arrive in the day because he was able to join me for a delicious mutton biryani (goat rice dish) in Old Delhi. 
Over the next several days, John and I spent countless hours with our Delhi tour guides and saw all the tourist spots.
Like me, John fell in love with the history of the city.
After two weeks of whirlwind experience in Delhi, John and I headed to Agra.
Nothing I ever said could prepare John for the Taj Mahal!
John literally teared up in Agra because there is a reason why this monument is called one of the wonders of our world.
The UNESCO Heritage Sites in India, including those in Delhi and Agra, are truly marvelous.
After a few days in Agra, we headed to Jaipur.
He needed to see the Pink City.
Jaipur was different from Delhi and Agra because there, he could experience the Rajasthani culture of the royals.
It is what tourists expect from India.
This type of itinerary––perfectly called the "Gold Triangle"––is available at most Delhi tour guide companies.
You will enjoy Delhi, then Agra, and finally Jaipur.
Final Thoughts
Delhi is truly an incredible place that you should visit––at least once in your lifetime.
I love Delhi so much I have an entire book about it.
When it comes to what to do in Delhi, I'm definitely a historical junkie, and so the older parts of the city appeal to me.
Whether I'm spending lazy Saturday afternoons at Tughlaqabad Fort or grooving on Thursday evenings at Nizamuddin Dargah, Delhi speaks to me.
I love staying in modern Delhi, though. For example, my favorite neighborhood is Karol Bagh, which is part of New Delhi.
If you want to shop, Connaught Place is the spot to be. If you want to dare, though, head to Chandni Chowk.
Over the years, I hired a lot of Delhi tour guides, and I can tell you that you will learn so much about the city through them.
AJ Paris is a travel photographer based in New York. He is the editor of Caravanzers.
More India
You want more India? Check out these articles:
Follow us on Pinterest.