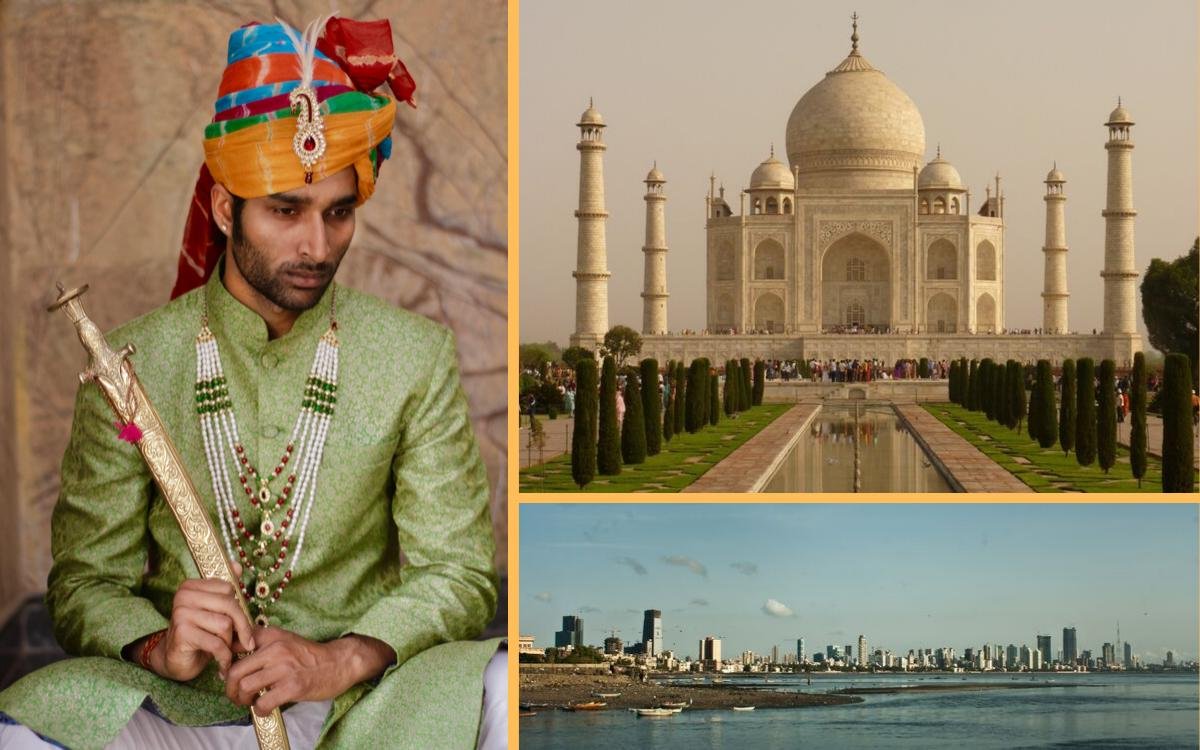 Cities to Visit in India is part of our India section, Click Here to visit.
Traveling to India is going to be one of your favorite memories, I guarantee it!
Cities to Visit in India
Because it is my favorite country on the planet, it is always difficult for me to choose which cities to visit in India.
Certainly, there are cities that have more to offer to tourists than others.
However, India is simply incredible!
So, yeah, I tried my best to give you here a list of what I think would give you the "best" of India.
---
Delhi
Delhi, the capital, is simply a must.
And, hey, you might as well start your India trip with a bang!
Because it is the capital, Delhi gives you a chance to "sample" India.
Of course, the majority of the people in Delhi are from there or from any of the nearby states.
Meanwhile, a 3-hour drive from Delhi will lead you to the wonder of the Taj Mahal, which is located in Agra, in the neighboring state of Uttar Pradesh.
Once you experience the Taj Mahal, you can choose to move forward or back.
---
Jaipur
To finish your Golden Triangle, visit Jaipur, which is in the nearby state of Rajasthan.
Because Jaipur is home to the India you might have seen in the travel books, you will enjoy the costumes, the palaces, and the dressed up animals.
Meanwhile, a visit to Jaipur means easy access to other parts of Rajasthan.
So, yeah, this is a must.
---
Mumbai
Because you have experienced Delhi, you are ready for Mumbai, which will test you to your core with its many contrasting experiences.
You will find here the richest and poorest of India.
For example, the largest home of the country is located here.
Likewise, the stars of the country live here.
Yet, this city is home to the largest slum in the country.
Such is Mumbai!
---
Kolkata
The cultural capital of India, Kolkata is home to many awesome things.
For example, the oldest tram in Asia is here!
Of course, there are a lot more interesting things than trams in Kolkata.
After all, this is the city that produced the most important writers of the country.
Meanwhile, a visit to Kolkata will also give you access to Darjeeling!
---
Hyderabad
Changing countries, changing states, Hyderabad and its people are always on the lookout for what is to come.
Moreover, a visit to Hyderabad gives you a chance to be in the southern portion of the country, as trips are also available to Tamil Nadu and Karnataka.
Because Hyderabad's history is distinctly Muslim, the Old City, which is called kazim shehr in Urdu, is about 65% Muslim.
---
That is it.
What do you think?
AJ Paris is a travel photographer based in New York. He is the editor of Caravanzers.