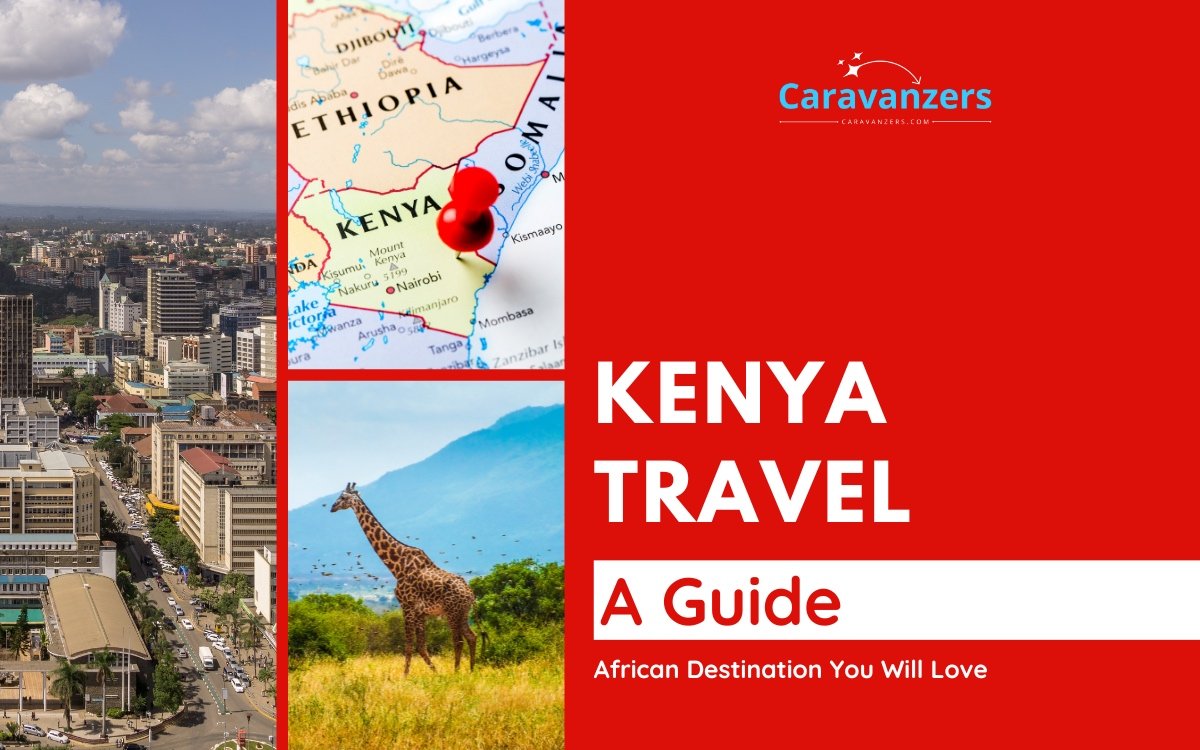 Kenya travel is a must for anyone interested in nature, cultures, and destinations that offer incredible experiences.
By AJ Paris
Because it is one of the top countries in Africa, a Kenya travel guide is definitely a must!
So, here is your ultimate guide to everything from what is required to things to do and see.
From safari to beaches, from delicious foods to exciting people, Kenya has a lot to appreciate.
We will introduce you to local travel experts, as well as travelers that are just like you.
Let's jump into it.
Travel to Kenya
Travel to Kenya is an incredible experience, and one you will probably never forget.
However, there are a few things to consider.
Travel to Kenya requires careful consideration of visa, vaccinations, and travel arrangements. Likewise, you will want to pay attention to tourist periods known as high season periods.
"Kenya is a straightforward country to visit," says John Mwangi, who works with a tourist office.
Mwangi says there are things you should be aware of because they are your responsibilities as a traveler.
"However, don't worry, we are a friendly country, if you miss anything," he adds.
So, let us go through some of these.
When to Visit
Kenyan friends will tell you that it is always a good time to visit Kenya.
However, as travelers, we know it is not always the case.
The best time to visit Kenya is July to October, which is the dry season. Likewise, this is a period when you will be able to see the Great Migration. On the other hand, January through March is a great time to visit to witness the birth of 500,000 wildebeest calves.
"Time to visit is all personal," says Mwangi, our travel expert. "Some people like one type of travel, and others like other things."
In other words, think about what you want to do, and then there is a season for that.
Keep in mind that half of the country is in the northern hemisphere!
So, plan ahead for that.
Visa Requirements
Many people assume that Kenya doesn't require a visa because it is an African country.
Of course, this assumption is wrong.
Like many countries around the world, Kenya requires a visa from a host of countries. For instance, North Americans, Europeans, and Australians require a passport, a return ticket, and a visa.
"We are flexible, but a visa is required," says Mwangi. "You can bring one into the country, or we can issue you one here," he explains. "If you will require to have one issued here, then you must come prepared."
For instance, Americans will need at least two blank pages on their passport.
Likewise, travel must start at least six months before a passport expires.
However, the good news is that for Americans, single-entry visas are available online and upon arrival.
Therefore, check with your country's Kenyan embassy for more details.
Vaccinations
Vaccinations are a significant consideration when traveling to Kenya.
Because Kenya is in East Africa, there are a few things to keep in mind.
For example, the World Health Organization recommends getting vaccinations for chickenpox, cholera, and yellow fever.
"Vaccinations protect you, and they protect us, your hosts," says Mwangi. "Some things like typhoid fever may be nothing in your country, but in Kenya, many people die each year."
Likewise, Mwangi says one should be vaccinated against hepatitis A and B, influenza, measles, and meningitis.
Similarly, get vaccinations for polio, rabies, shingles, and tetanus.
For a list of required vaccinations, visit the website of the Kenya's embassy in your country.
Kenya Airways
So, after your visa and vaccinations are done, you will probably want to figure out travel arrangements.
Kenya Airways is the flag carrier airline in Kenya and operates direct flights from several points worldwide. Likewise, the airline is part of a global network of code-sharing airlines.
"It is my favorite airline," says Mwangi. "I would say it is one of the best in Africa because it has close relationships with foreign airlines."
For instance, Kenya Airways is a member of SkyTeam, which includes Air France, Delta Airlines, KLM, and more.
In other words, flights through Kenya Airways could be any of its code-sharing partners.
Airports
Kenya has several international airports.
Major airports in Kenya include Jomo Kenyatta International Airport in Nairobi, the Moi International Airport in Mombasa, and the Moi International Airport in Eldoret. If you're flying within Africa, there is a possibility to fly through Wilson Airport in Nairobi.
"Don't overlook Wilson," says Mwangi.
For instance, Mwangi says it is an excellent airport for flying around the country.
However, Jomo Kenyatta is the leading international airport in the country through which most global flights arrive.
"In Mombasa, it is Moi International for sure," says Mwangi.
There are direct flights to this airport from elsewhere.
For instance, a lot of Europeans who go to Malindi and Mombasa for holidays fly there.
Usually, it is cheaper than Jomo Kenyatta flights, too.
So, shop around, says Mwangi.
Kenya Basics
So, you got your visa, vaccinations, and flight in hand, next you would want to know some Kenya basics.
Let's jump into that.
Map
Kenya is located in East Africa.
A map of the country can be found here.
Meanwhile, you can use your phone map apps such as Google Maps to create specific map configurations.
For instance, with Google Maps, you can create a map plan in advance, including walking tours.
Weather
Kenya is close to the tallest mountain in Africa, and it also has a long coastline.
As a result, you want to pay attention to its weather.
The weather in Kenya is very moody and depends on what part of the country you happen to be. For example, if you are on the coast, you might experience more tropical-like weather. On the other hand, the inland part of the country can be arid! Likewise, it can be cold around the mountains.
As previously mentioned, half of the country is in the northern hemisphere.
In other words, this is a county with very diverse climate systems!
Therefore, plan ahead.
Time Zone
So, Kenya is in East Africa Time, which is shared by its neighbors.
This means its time zone is GMT+3, or it is about 3 hours ahead of London.
Of course, London is 5 hours ahead of New York.
Just to give you some reference.
Currency
Kenya has its own currency called Kenya Shilling, which is abbreviated as KES.
It fluctuates against the dollar.
As of this writing, 1 American Dollar equals to about 110 Kenyan Shillings.
To give you an idea, a typical meal in a restaurant costs about 300 KES, which is about 3 USD.
However, it all depends on when and where the cost changes.
For instance, a taxi from Jomo Kenyatta airport to the city center can cost 4,500 KES or around 40 USD.
When in the city, however, the same distance would cost far less.
Flag
Kenya's flag is known as bendera in Swahili.
It has four colors of black, red, green, and white.
The flag features a Maasai shield and two crossed spears.
It was designed in 1963 anonymously, although Justice Minister Thomas Joseph Mboya oversaw its design.
Language
Kenya is a country with many languages with at least 68 of them!
However, one stands out.
The national language of the country is Swahili. Official languages, however, include Swahili and English, which is the colonial language. Swahili is a Bantu language but is closely related to Arabic, as well.
Its Arabic roots have to do with the Omani Kingdom in East Africa, which had its seat in Zanzibar.
Meanwhile, most people speak Swahili, but educated people speak English as well.
News
There are plenty of opportunities to keep up with the news in Kenya.
Kenyan news is through television, radio, print, and on the web. News is in both Swahili and English. Likewise, there is a lot of international news organization, including CNN, BBC, and others.
Locally, there are both public and private news sources.
For example, KBC or the Kenya Broadcasting Corporation is the government-owned media organization.
KBC has been around since 1928 and offers its services in both Swahili and English.
On the other hand, KTN or Kenya Television Network is a privately owned and free-to-air.
KTN has been around since 1990, and it also uses both Swahili and English to broadcast.
Radio is also prominent in Kenya and includes popular stations such as Radio Jambo and Kameme FM.
As far as newspapers go, Nation is a top paper.
And, of course, most Kenyan media companies have a presence on the web.
Tourism in Kenya
So, tourism is massive in Kenya, and it is really one of the largest economic sectors across the nation.
In Kenya, tourism includes safari to visit Africa's diverse animals, including the lions, elephants, and more. Likewise, there are incredible numbers of beaches to relax. Similarly, there tons of opportunities when it comes to great shopping.
Of course, there is so much more!
Let us go into each of the popular tourist attractions.
Cities
Kenya has some fantastic cities you should explore.
The best cities in Kenya include Nairobi, Mombasa, Malindi, Kisumu, Nyeri, and Lamu. Each gives you a different experience.
So, Nairobi is the capital and largest city, and it has that big city feel you will find anywhere else.
This is a city that acts as the capital of a diverse country because you will find every type of Kenyan here.
"I really liked Nairobi, but it was just a city," says Mary, an American who traveled across East Africa.
To enjoy more local experience, head to smaller cities like Nyeri and Lamu, says Mary.
For instance, Nyeri will give you access to the Kikuyu, the largest ethnic group in Kenya.
"You will love their unique culture," says Mary. "I enjoyed hanging out with the women and watching them work hard. It is a great part of Kenya."
On the other hand, Lamu will give you access to the Swahili people, who are multicultural.
"I saw so many faces in Lamu that I had to wonder if I was in Kenya anymore," says Mary. "It is a town full of diverse faces, for sure."
For example, the ethnic groups in Lamu include Bajun, Sanye, Aweer, and Orma.
They trace their genealogies back to African, Arab, Persian, and Indian roots.
Meanwhile, Mombasa and Malindi will give you a chance to enjoy the beaches.
So, visit the cities that you want.
Safari
So, if you are into safari, you will love Kenya because it has plenty of safari opportunities!
Safari in Kenya diverse. It can include those at famous parks. For example, the Masai Mara, Lake Nakuru, Amboseli, Tsavo, and Samburu are excellent choices. Safari is both wild and tamed animals, as well as free-range and caged animals.
"There are so many choices for safari," explains Pierre, a French tourist. "I would say this is one time to travel in a cliché and do what tourists do," he laughs.
Pierre says to go to popular national parks for specific things.
For instance, Masai Mara National Reserve is in the Savannah wilderness. It is home to big cats and other wild animals.
As a result, it is one of the most popular spots for safari.
Meanwhile, Lake Nakuru National Park gives you a chance to see flamingos.
"It is a very relaxing place," says Pierre. "The flamingos are absolutely beautiful. You will need a fully charged camera for this location!"
On the other hand, Haller Park is actually a zoo in Mombasa, which gives you a chance to see giraffes close up.
Like many travelers, Pierre didn't really like the zoo.
"But if you like zoos, then you will love it," he says.
So, before you go, figure out what you want to see. That is because there are many travel experts in each of these.
Mountains
Kenya has several fascinating mountains, as well as views of a famous one.
Mountain ranges in Kenya include Mount Kenya, Mount Elgon, Aberdare Range, and the Cherang'any Hills. Of course, there is also an incredible view of Mount Kilimanjaro, the tallest mountain in Africa.
If you fly into Nairobi, start your mountain exploration with the Aberdare Range.
The Aberdare National Park is 100 miles (or 160 km) north of Nairobi.
So, Mount Satima is the highest peak of this mountain range.
It is about 13,000 feet (or 4,000 meters) up in the sky!
However, the tallest mountain in the nation is Mount Kenya, which is about 17,000 feet (or 5,200 meters) high.
Mount Kenya is not that far from Satima.
Then, of course, there is Mount Elgon, which is a volcano on the border of Kenya and Uganda.
In fact, its peak is in Uganda, but travelers can hike through the Kenyan side.
Finally, there is Mount Kilimanjaro, which is entirely in Tanzania, but from which in Kenya you can get an incredible view!
Head to Tsavo West National Park near the border with Tanzania and enjoy a view of the tallest mountain in Africa.
In other words, if you love mountains, Kenya will make you smile!
Beach
With nearly 900 miles (or over 1,400 km) of coastline, Kenya has some beautiful beaches.
So, you might be wondering where they are.
The best beaches in Kenya are all located on Lamu, Malindi, and Mombasa. Because it is the largest city of the three, Mombasa has more beaches within its city limits and suburbs, including the famous Diani Beach.
For beaches near Lamu, head to Kiunga, Faza, and Mpeketoni, as well as Lamu, of course.
"Lamu is a very conservative area," says Mila, a woman from Germany. "You must be discreet, and it is best if you can cover head. If you can do that, the local people will respect you."
Malindi's beaches include those in Malindi, Mambruii, Watamu, and Kilifi.
"My wife and I come here often," says Lorenzo, from Italy, who was traveling in Malindi.
According to Lorenzo, many Italians come to the Malindi area.
"For us, it is an exotic country with friendly people," says Lorenzo. "We love the beach, the food, and, of course, the weather."
Finally, Mombasa's beaches include Bamburi, Mombasa, and Diani.
If you want, you can even go to beaches near Msambweni and Shimoni for some more water fun!
Shopping
Kenya has a lot of beautiful things to purchase for a foreigner, including the famous Masaai stuff!
Best shopping in Kenya includes Utamaduni, Eastleigh, Akamba, and more. It all depends on what you're looking for.
For the absolute best crafts, head to Utamaduni Craft Centre in the Langata area of Nairobi.
At this market, you will find plenty of stuff from the diverse tribes.
Meanwhile, Nairobi's Eastleigh is an area mostly occupied by Somalis.
You can find anything and everything there, including unique products.
For coastal crafts shopping, head to Akamba Handicrafts Cooperative in the Changamwe neighborhood of Mombasa.
At this market, you can watch the locals make all sorts of exciting items!
Ride a Matatu
In Kenya, especially in Nairobi, colorful minibusses are called matatu.
They are privately owned buses, which is a luxury contrast to the dated public buses.
As a result, the locals love to ride them when they can afford it.
Because these private companies are competing for riders, they outdo themselves in themes!
"In Nairobi, Kenya, 'pimped-up' buses known as 'matatus' are kings of the road — attracting passengers with their graffiti and pop music," explains one report from the AFP.
There are as many as 18,000 of them on the roads in Nairobi alone!
So, jump into one and have the experience of your life.
Oh, and by the way, you will probably have Wi-Fi in one of these!
Visit Karen Blixen
So, Karen Blixen was the author of "Out of Africa," which was made into a Hollywood film starring Meryl Streep.
Blixen was Danish and wrote extensively about life in Nairobi before independence.
For instance, her famous book was released in the 1930s.
Meanwhile, today there is a museum celebrating this woman's life.
The museum is part of the National Museums of Kenya, which oversees several famous spots for art and history.
It is located near the Ngong Hills, just outside of Nairobi.
Definitely worth the visit!
Kenyan Culture
So, Kenyan culture is very diverse, as there is so much to cover.
Kenyan culture includes distinct peoples, beliefs, arts, and more. The people of Kenya, for example, are very diverse and include Africans, Arabs, Indians, and more.
So, let's explore each of these.
People
Kenya has a lot of diverse tribes, ethnic groups, and even international communities.
As of 2020, the largest ethnic groups are Kikuyu (8 million), Luhya (6m), and Kalenjin (6m).
But, of course, they are not the only ones.
For instance, there are the Luo (5m), Kamba (4m), and Somalis (3m).
Likewise, there are the Kisii (3m), Mijikenda (2m), Meru (2m), Maasai (1m), and Turkana (1m).
Meanwhile, there are Arabs, Indians, and more!
Religion
Kenya's religions are rooted in the past of this country and global trends in more recent history.
For example, before colonialism, there was an Arab presence in the coastal region.
As a result, the coasts tend to have large numbers of Muslims.
Likewise, the majority of the Somali, who are in the northeastern part of the country, are Muslim.
A famous Muslim space is the Jamia Mosque in Nairobi.
However, Muslims are a minority in Kenya, accounting for about 11%.
Meanwhile, over 80% of Kenyans are Christian because the British Empire was in Kenya.
A popular Christian space is the Cathedral Basilica of the Holy Family in Nairobi.
A small number of Kenyans assumed to be less than 5 percent follow traditional religions.
Food
Because of its diverse ethnic groups, Kenya has a lot of unique foods!
In Kenya, popular dishes include ugali, sukuma wiki, nyma choma, githeri, and the Swahili pilau. For example, popular foods tend to be of African, Arab, Persian, Indian, and European origin.
The ugali, which is a thick paste made of cornmeal, is probably most famous.
Likewise, you will find sukuma wiki, which is with collard greens, everywhere.
Finally, githeri, a mix of meat and beans and other goods, can easily be found in restaurants.
For drinks, try mursik, which is fermented milk with charcoal.
Likewise, try urwaga, which is a beer made from bananas.
Similarly, give the chai, tea mixed with spices, a chance.
Travel Safe
Kenya is a beautiful country to travel to, for sure.
However, it would be really unethical to not mention that there are dangerous aspects of Kenya, too.
For example, in 1998, there were bombing at the US Embassy in Nairobi.
Likewise, there were several high-profile terrorist attacks since then.
Today, the US Department of State warns Americans to be cautious.
"Exercise increased caution in Kenya due to crime, terrorism and kidnapping. Some areas have increased risk," says the agency's website.
Specifically, travelers are urged not to travel to the border with Somalia, coastal areas, and Turkana County.
Similarly, travelers are told to reevaluate travel to Eastleigh (shopping neighborhood we recommended above) and Kibera (a slump) because of crime and kidnapping.
If you're not an American, please check your country's official travel warnings for more details that may be specific to you.
Kenya Travel – Final Thoughts
Kenya is one of the most fascinating countries in Africa, so we recommend it as a top destination.
In this article, we explored the rights and responsibilities of tourists, what to do and see, and many more.
However, we also described that you need to think about safety (both for health and physical security).
Because Kenya is a beautiful country, but there are also dangers!
Did we miss anything?
Let us know.
Meanwhile, enjoy Kenya!
AJ Paris is a travel photographer based in New York. He is the editor of Caravanzers.
More Kenya
Love Kenya? Here are more: