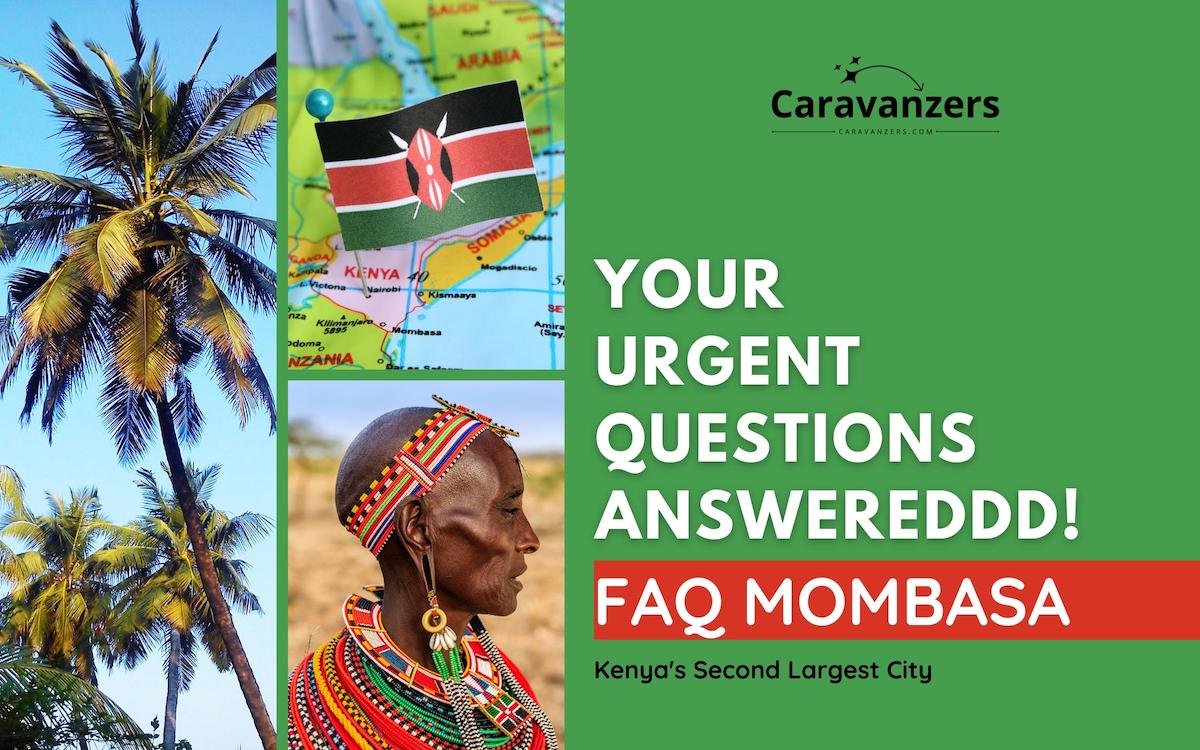 Mombasa is Kenya's second-largest city, and we answer some of your urgent questions in this post. These Mombasa answers might make you want to go there quick.
Did you know that Mombasa is actually the oldest city in Kenya?
Yup.
In ancient times, when the city was known as Kongowea, its indigenous kings and queens got rich from its resources.
Whether it changed hands from Arabs to Portuguese and to the British, those resources––fishing, spices, and crafts––still make Mombasa what it is.
Today, Mombasa is a cosmopolitan city with a mix of ancient and modern architecture, making it an ideal place to visit.
If you're planning a trip to Mombasa, keep reading as we will answer some frequently asked questions.
Is Mombasa Worth Visiting?
Kenya is known for its safari parks, and Mombasa is typically not the city that comes to mind when people think about that. But don't discount Mombasa.
Mombasa is worth visiting. It has the ocean, unique culture, and several must-see tourist attractions. In fact, you could say that Mombasa has more diverse things to offer a traveler than the country's capital, Nairobi.
With African, Arab, and European history entangled in its past, you are bound to find something that will resonate with you.
How Many Days Should I Spend in Mombasa?
We continue with our Mombasa answers by tacking a big one. When most travelers consider going to Kenya, they need to figure out where to go and how long to be there.
Most travelers can see everything in Mombasa within two to three days. However, keep in mind that Mombasa is the second-largest city in Kenya. This city offers a lot, including beautiful architecture, shopping, and beaches.
My advice is to plan a seven-day trip to Mombasa. That will allow you to visit tourist attractions, go to the beach, and taste some local ways of life.
What is the Best Time to Visit Mombasa?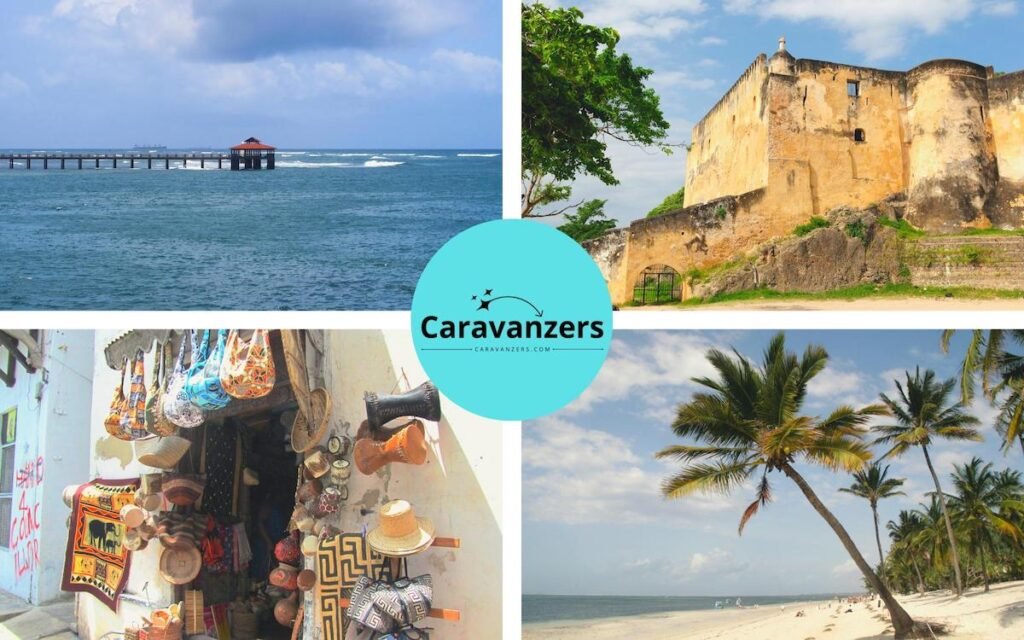 After deciding that it is worth visiting, you might want to know the best time to visit.
The best time to visit Mombasa is during the high season, which runs from December to March. European winter escapees are in town, meaning it's the time when you will pay most for hotels, food, and tour fees.
It's the "best" time to visit because many tourism-related products and services appear during this time.
Plus, this coincides with the local summer season. Kenya is on the equator, but the weather is very southern hemisphere.
That said, Mombasa is a beautiful city with many attractions worth visiting during different times of the year.
How Do You Get Around Mombasa?
Like many other African cities, Mombasa is a town to prepare for. Yes, there is a tourist side to it, but it's the hometown of many people, too. Let's continue with more Mombasa answers.
There are several ways to get around Mombasa, including private car rentals, taxis, ridesharing apps, and even public transportation. It all depends on you, but most travelers choose to hire private cars.
For example, Uber and Lyft are available in Mombasa. Some rideshare apps that Americans may not be familiar with include Ola, Didi, and Bolt.
What Language is Spoken in Mombasa?
Believe it or not, Kenyans speak a lot of languages. There are about 70 languages that the locals speak, depending on which region you find yourself in.
The language spoken in Mombasa is Swahili, called "Kiswahili" locally. This is the most widely spoken language spoken in Kenya. However, English is commonly spoken in Mombasa too.
Although Swahili is spoken widely across Kenya, the local dialect is not actually the "main" one that you might hear elsewhere.
The "kimviti," as it is called locally, is a unique dialect, probably one of the oldest in the region.
What is the Currency in Mombasa?
Out of all of the Mombasa answers, this is our favorite. Sometimes you come through the airport, and you finally realize you actually don't even have any cash. Oops, right?
The currency in Mombasa is Kenya Shilling. The same is true across the country. However, in Mombasa, you will be able to use US dollars and Euros. That is because the local economy relies on tourism, and the people are familiar with those currencies.
For example, there usually isn't any problem for your hotel, tour guide, or any kind of travel-related business to not accept your US dollars or Euros.
So, if you brought cash from home, don't worry; everything will be fine.
How Much Can I Spend in Mombasa?
Mombasa is a cosmopolitan city that has a lot of places to spend money, including friendly hotels, pricey restaurants, and even above-average entertainment spots.
On average, you can spend anywhere from 50 to 500 USD per day in Mombasa. Of course, that all depends on where you go or what you do. For example, there are retail shops where you can spend a lot more than that, too.
Top Chinese brand "Giordano" and American brand "Levi's" both have stores in City Mall, where you can spend over $1,000 in a day shopping.
Final Thoughts
In this post, we answered some questions that travelers across the world pose on a daily basis.
We tackled that Mombasa is worth visiting.
Likewise, we talked about the number of days one can spend in this paradise without feeling like it's all repetitive.
Finally, we answered basic questions about language, currency, and how much one can spend living it up.
If you've got more questions, just comment below, and we will get to it!
AJ Paris is a travel photographer based in New York. He is the editor of Caravanzers.
More Kenya
Love Kenya? Here are some more.
Follow us on Pinterest.