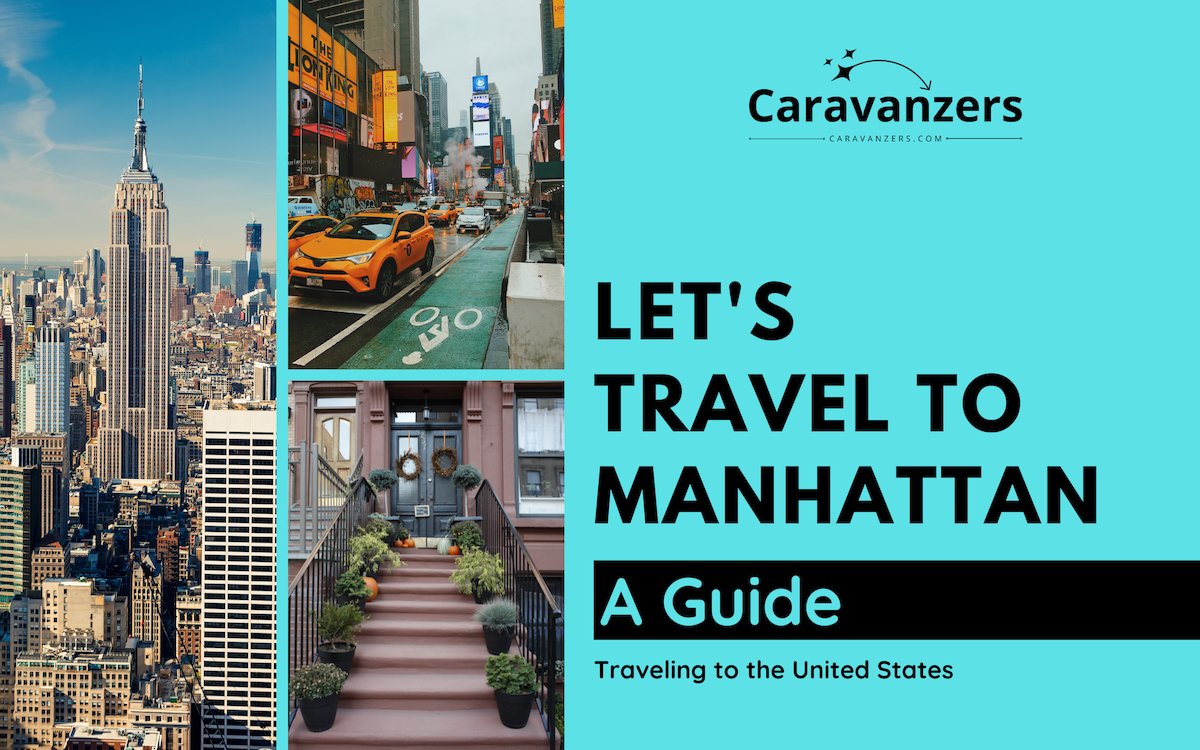 Manhattan travel guide to help you get the most out of your New York City visit. If you're planning a trip to the Big Apple, you can't go wrong with this destination.
I'm a travel photographer, and Manhattan has always been a place I love to get lost in.
In this guide, I will tell you everything you need to know about Manhattan… so that you can plan a memorable trip.
For example, I will include when to go, what to do, where to stay, and what to eat.
Plus, I will even throw in a travel story to mimic as you plan your own. I believe travel stories can give us the inspiration to mimic!
So, if you're ready, let's get into it.
VIDEO – Manhattan Travel
Manhattan Travel Basics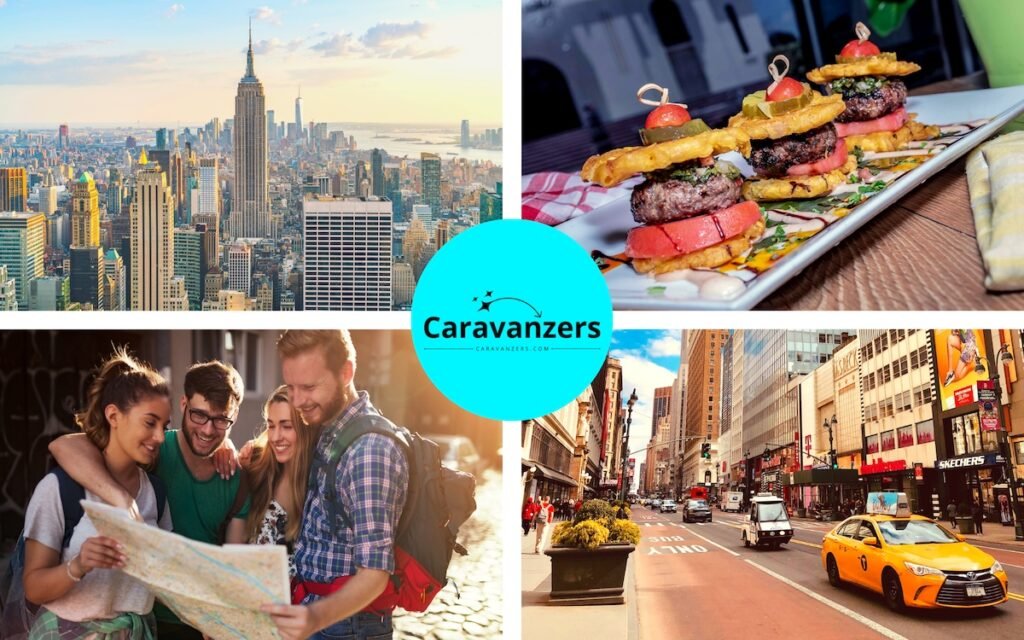 Get ready to fall in love with Manhattan because it truly is one of the most vibrant and exciting places on earth. Nestled in the heart of New York Harbor, this bustling island is a melting pot of culture, fashion, and entertainment.
Known as "The City" to the locals, Manhattan is one of the five boroughs of New York City and is home to a world-famous skyline that will take your breath away.
There's just so much to do. Whether you're in the mood for a night on the town, a shopping spree, or simply strolling through its neighborhoods, there's bound to be something for you here.
Other islands in the Manhattan borough include Roosevelt Island, Randall's Island, Wards Island, and Governors Island.
If you're planning a trip to the city that never sleeps, it's good to know this island is divided into several distinct parts. Downtown, Midtown, and Uptown all have tourist things to do.
And, like many cities in the part of the United States, Manhattan operates on Eastern Standard Time, so plan accordingly!
While there aren't any airports within Manhattan, both JFK and Laguardia are nearby.
Meanwhile, you can easily reach it by boat from all around New York Harbor.
Driving into the city is an adventure in itself, but be warned – the streets are some of the busiest in the world. And, as you might expect, all this excitement can come with a hefty price tag.
When to Go
No matter what time of year you visit, Manhattan has something to offer. It really all depends on what you like, or what type of activities are going on in the year.
If you're looking to escape the cold weather, plan your trip for the spring or summer. From Central Park to the High Line, there are plenty of outdoor activities to enjoy when the weather is warm.
As you can imagine, the warmer months are its high season.
However, if you're looking to experience the hustle and bustle of the city, fall or winter is the perfect time to visit. You'll also find that hotel prices are typically lower during these months.

Winter is a busy season, too, with Christmas and New Year's Eve bringing in millions.
Meanwhile, if you're a fan of the arts, you'll find plenty of world-class museums and theaters to keep you busy all around the year.
Likewise, if you're more of a foodie, you'll be spoiled for choice with the city's incredible restaurants. You can find everything you will ever want here!
And, of course, there's always plenty of shopping to be done in Manhattan. The city has tons of malls, boutiques, and even private shopping. You just need to decide!
So, go to Manhattan whenever you feel like it.
When is the Best Month to Visit Manhattan?
When is the best month to visit Manhattan? Although Manhattan is perfect all year long, July is probably the best month. This is in the middle of summer when the city is buzzing with activity. It may be hot and humid, but there are tons to do in July!
How Many Days Do You Need in Manhattan?
How many days do you need in Manhattan? You will probably see everything you need to within three to five days. If you divide your visits into a day of attractions, one for food, and another for neighborhoods, then that should get you enough memorable things from your trip.
Where to Stay
When it comes to finding a place to stay in Manhattan, you'll be spoiled for choice. There are plenty of hotels to suit all budgets, from luxury properties to more affordable options.
Currently, the most expensive spot to stay is at the Four Seasons. Its Ty Warner Penthouse Suite costs around $50,000 per night!
But you can grab a room at Days Inn for $150 during the off-peak seasons. This Uptown budget hotel is a favorite with tourists.
So, you just have to shop around and find what works for you.
If you're looking for something a little different, there are also plenty of vacation rentals available, from apartments to lofts.
Airbnb is popular in the city, although the company has faced a lot of criticism, both from locals and authorities. Nevertheless, there is plenty to choose from in Manhattan through this digital marvel.
Stay in Midtown for super "New York" feels. Harlem is perfect for experiencing African American culture. Upper East Side is very "Gossip Girl," whereas Lower Manhattan is very Wall Street.
In other words, choose areas that speak to you!
Harlem Neighborhood
Harlem, without a doubt, is my favorite neighborhood in New York City. This is a large neighborhood that truly is rich in culture and history.
It was once home to some of the most famous African Americans. Whether it was musicians, artists, and writers, some of the greatest Black culture-makers of the 20th century had lived or worked here.
Today, Harlem is a vibrant community with a strong sense of identity.
The neighborhood is in Upper Manhattan, north of Central Park. Hudson River is to the west, and the Harlem River is to the east.
Yeah, huge area.
People visit Harlem to experience its unique culture and history. Harlem is home to many famous African American landmarks, such as the Apollo Theater and the Cotton Club.
There are a number of ways to experience Harlem as a tourist. Visitors can take walking tours of Harlem's historic neighborhoods, visit the Studio Museum of Harlem, or take in a performance at the Apollo Theater.
Harlem is a great place to experience the best of African American culture and history.
Where to Eat
When it comes to food, Manhattan has something for everyone. You'll find plenty of fine dining options, as well as more casual places to eat.
Keep in mind that this entire city was the immigrants' haven, and many famous global dishes were invented here.
For example, many people don't know that English muffins, spaghetti with meatballs, and even General Tso's chicken are all New York City natives!
And, of course, you can't visit Manhattan without indulging in a few of the city's famous pizzas. New York-style pizza is generally thin and very simple but delicious!
Meanwhile, check out Nom Wah Tea Parlor in Chinatown. Not only is it the oldest Chinese restaurant in this part of New York, but it also has delicious food! Its dim sum menu is yum yum! The address is 13 Doyers Street.
Sylvia's in Harlem is a great place to sample African American foods. If you have the chance, go there on a weekend day for brunch. The address is 328 Malcolm X Boulevard.
Katz's Delicatessen is a great Jewish deli that you can't miss. It's been around since the late 1800s! The address is 205 East Houston Street.
Casa Adela is the perfect Puerto Rican joint. Best place to eat on a Thursday evening when it isn't as crowded. The address is 66 Loisaida Avenue.
Just walk around Manhattan and you will find tons of places to sit and eat!
What to See – Tourist Attractions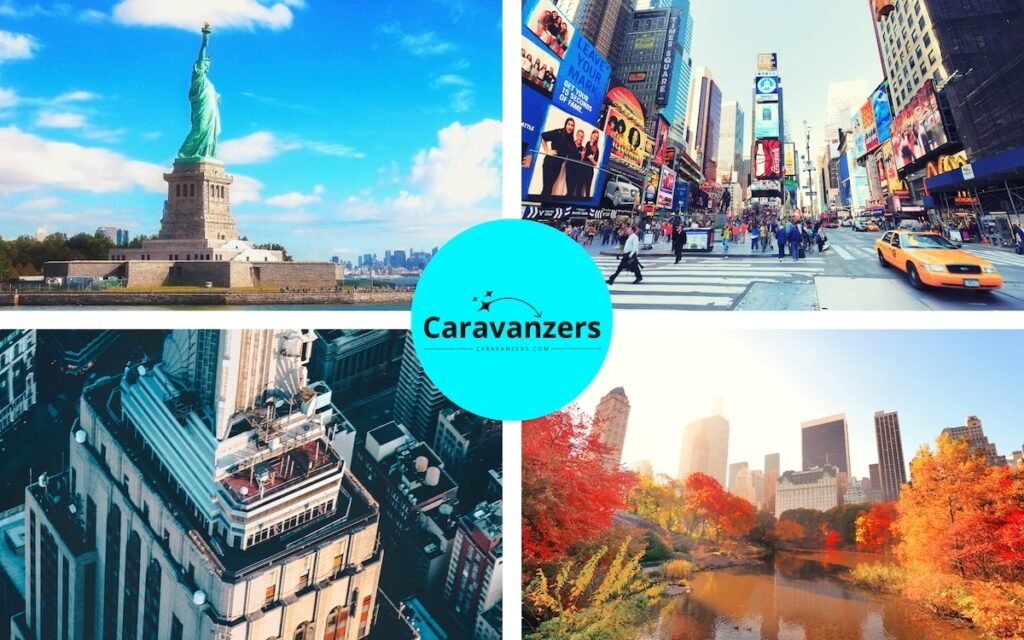 Manhattan is home to some of the most popular tourist attractions in the United States. For many first-timers, it can feel like there's a selfie opportunity at every corner of the Big Apple, and they wouldn't be wrong.
From the Empire State Building and Central Park to Times Square and the Statue of Liberty, there is no shortage of iconic landmarks.
For those of you looking to take in some of the sights, the Empire State Building is a must-see. Located in Midtown Manhattan, this skyscraper offers stunning views of the city from its observation decks.
Central Park is another can't-miss destination, especially for nature lovers. This park features beautiful gardens, ponds, and walking trails, perfect for a leisurely stroll or picnic lunch.
Times Square is a vibrant hub of activity day and night, with its bright lights and huge digital billboards. It's also home to some of the best shopping, dining, and entertainment in Manhattan.
And no visit to New York City would be complete without seeing the legendary Statue of Liberty. This iconic copper statue stands tall on Liberty Island and has been a symbol of freedom since the 1800s.
One way to enjoy the city is to jump on a night cruise and see it from another perspective!
And don't forget to try the subway since it can take you around quickly.
New York Travel Example
Dubai-born Mohamed wanted to go to New York City all his life, he said. The first time he saw Manhattan, he was a young boy.
"I was watching 'Taxi Driver' with my father," Mohamed says. "And I was hooked!"
When he finally had the chance, he arrived at John F. Kennedy airport, and after going through security, he was on his way to the subway.
Mohamed took the A Train to Manhattan because it was fast and cheap. Whereas a taxi quoted him $75, Mohamed said it cost less than $10 to arrive in Midtown, where his hotel was.
After a quick check-in, he went out for lunch.
"It was such a cliche, but I went to a McDonald's at the top of Macy's."
Hey, it is the United States, after all, right?
By that evening, Mohamed was so tired and went back to his hotel. After a shower, he was back out and had some coffee and sweets in a nearby diner.
Mohamed then met his social media friend, a girl from Connecticut, and the two went out, partying all night.
It was around 3 am when he had pizza with her in a super crowded (post-partying) spot.
"Huge slice for $5? It was good!"
Mohamed spent 10 days in Manhattan, Brooklyn, and Queens before he finally went back home.
He suggests getting your airfare, hotel, and entertainment tickets way in advance.
"I would say at least three months," Mohamed says.
Manhattan Travel Guide – Final Thoughts
Whether you're looking for a romantic getaway or a family vacation, Manhattan is a perfect destination.
With so much to see and do, you're sure to have an unforgettable trip.
In this guide, you've learned when to go, what areas to stay in, and even what to eat.
Now, all you have to do is plan your trip.
AJ Paris is a travel photographer based in New York. He is the editor of Caravanzers.
More New York City
Here are more articles for you: