Mexico beaches guide. Indulge in the allure of this country's coastal paradises with this overview of its stunning beaches.
From famous stretches of sand to vibrant and lesser-known gems, a world of coastal wonders awaits your exploration.
In this guide, I will show you how Mexico's beaches are truly an aesthetic feast for the eyes, with powdery sands, clear waters, and lush landscapes.
You will learn how to adorn yourself in breezy, vibrant attire that captures the essence of beach living, combining comfort and style effortlessly.
So, if you're ready for an amazing Mexican trip, keep on reading.
Mexico Beaches Vacation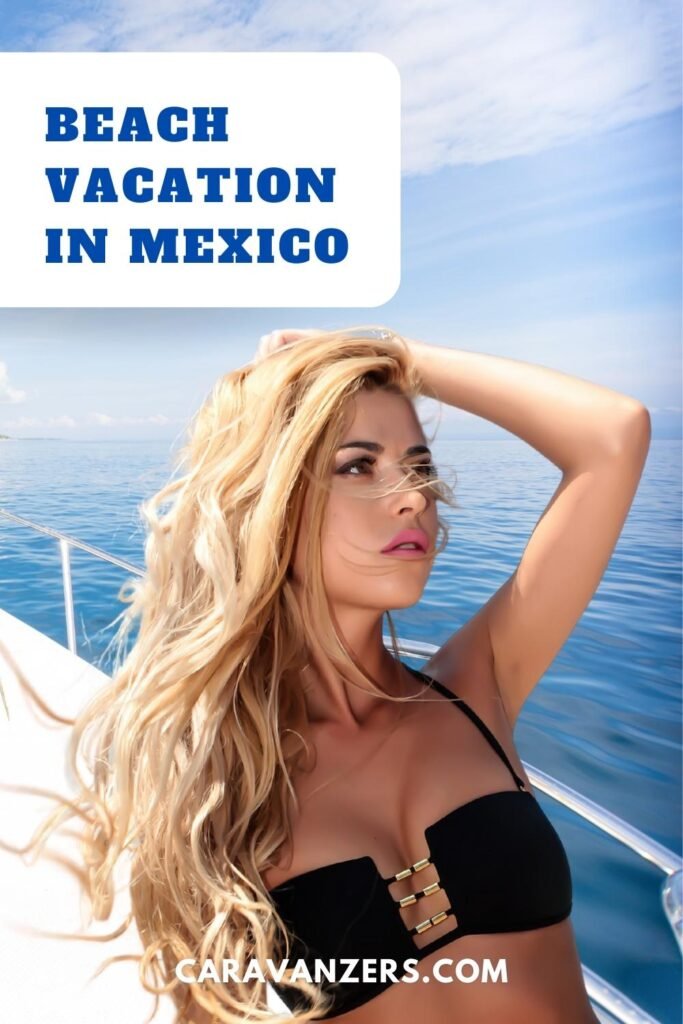 Welcome to Mexico's coastal paradise, where the golden sands of Cancún, Playa del Carmen's vibrant energy, and the hidden gems of Tulum await your discovery.
Feel the warm embrace of the sun, dip your toes in the azure waters of the Caribbean, and indulge in delicious cuisine by the shore.
Unveil the mysteries of Mexico's diverse historical background by visiting these beaches and creating unforgettable memories.
Mexico beaches are generally safe, but you need to make sure you have travel insurance.
Aesthetic
Mexico's beaches embody exquisite beauty that act as a great travel aesthetic with their powdery sands, turquoise waters, and lush palm-fringed landscapes.
Lovely local culture, from busy markets to ancient ruins, adds depth to your coastal escape.
Dive into adventure or unwind in luxury resorts, all while soaking in the rich tapestry of Mexico's stunning beach destinations.
So, for some popular aesthetic, capture colorful sunsets over the sea, with silhouettes against the horizon.
Likewise, showcase unique market finds and traditional textiles against the backdrop of palm-fringed shores.
Similarly, welcome the joy of beach activities like snorkeling, savoring tropical fruits, and strolling along the shorelines, always making sure to take selfie pictures and videos.
Finally, highlight architectural wonders like Tulum's cliffside ruins or capture the essence of local life, creating a visual mix of your unforgettable beach adventure.
A great place to showcase your Mexico beaches aesthetic is Instagram, where over a billion users share square photos, short videos known as reels, and long-form content via going live.
If you use a blog or online diary to keep your moments, consider Pinterest, which is more of a visual social media and search engine.
Outfits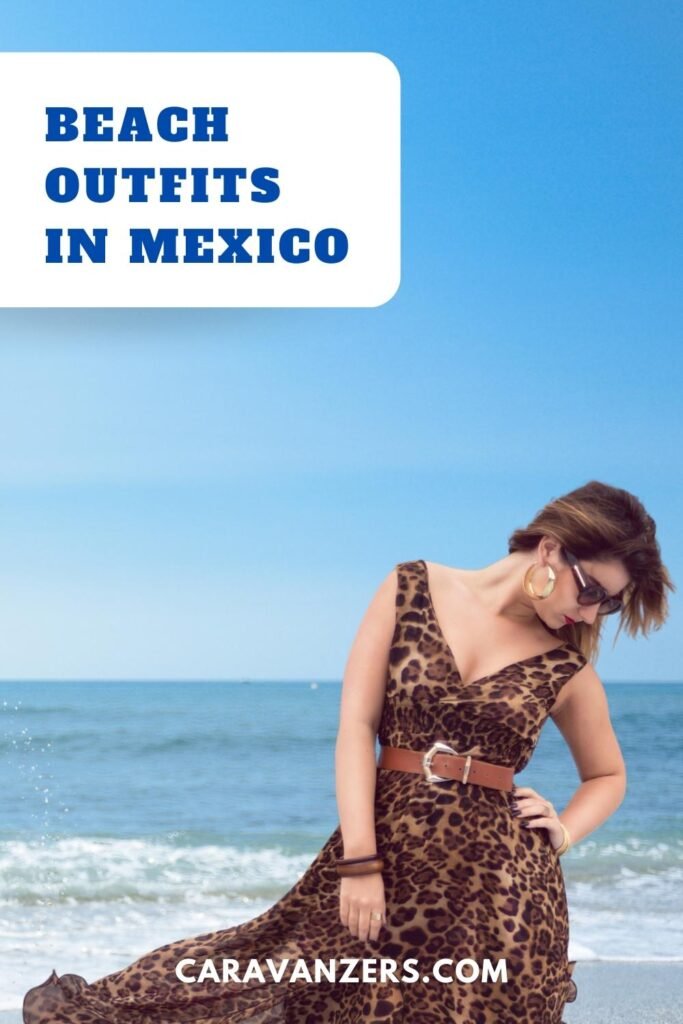 There are ton of gorgeous outfits to choose from for your trip. Opt for breezy, vibrant attire to embrace Mexico's beach vibe.
Flowy sundresses, swimsuit cover-ups, and shorts paired with light tops keep you comfortable in the tropical heat.
I absolutely love the look of a white maxi dress at the beach… because this look creates an innocent but cool vibe.
Swimsuit cover-ups are perfect against a cerulean backdrop of the Mexican seas.
Likewise, don't forget a wide-brimmed hat, sunglasses, and sandals for a stylish and sun-safe ensemble as you enjoy the coastal paradise.
In my opinion, a wide-brimmed hat will protect you from the scorching suns, especially on beaches on the Caribbean side of the country, while also looking super stylish.
So, it's often better to shop for beach outfits before your trip to Mexico.
While you can find a variety of local styles in Mexican markets, having essentials like swimsuits, cover-ups, and sun protection beforehand ensures you have the right items.
This way, you can focus on enjoying the beaches without worrying about finding specific pieces or sizes, and you'll be well-prepared for your vacation from the start.
So, yeah, these outfits truly capture that beach vibe!
Destinations
Mexico is home to an array of breathtaking beaches.
You will have the chance to enjoy the turquoise waters of Cancún's Playa Delfines, explore the lively Playa del Carmen, or relish the bohemian charm of Tulum's pristine coastline.
For seclusion, Zipolite is a tranquil escape, while the Marietas Islands have hidden treasures.
Baja California's Lover's Beach, with stunning rock formations, and Puerto Vallarta's Playa Los Muertos, known for its lively atmosphere, are also must-visit gems on Mexico's diverse shoreline.
That said, though, ensure your safety by visiting these stunning Mexican beaches only during the high season.
Cartel activity tends to decrease, meaning a more secure environment for travelers.
Enjoy your coastal getaway to the fullest while taking precautions and heeding local advice to make the most of your beach experience.
Destination Wedding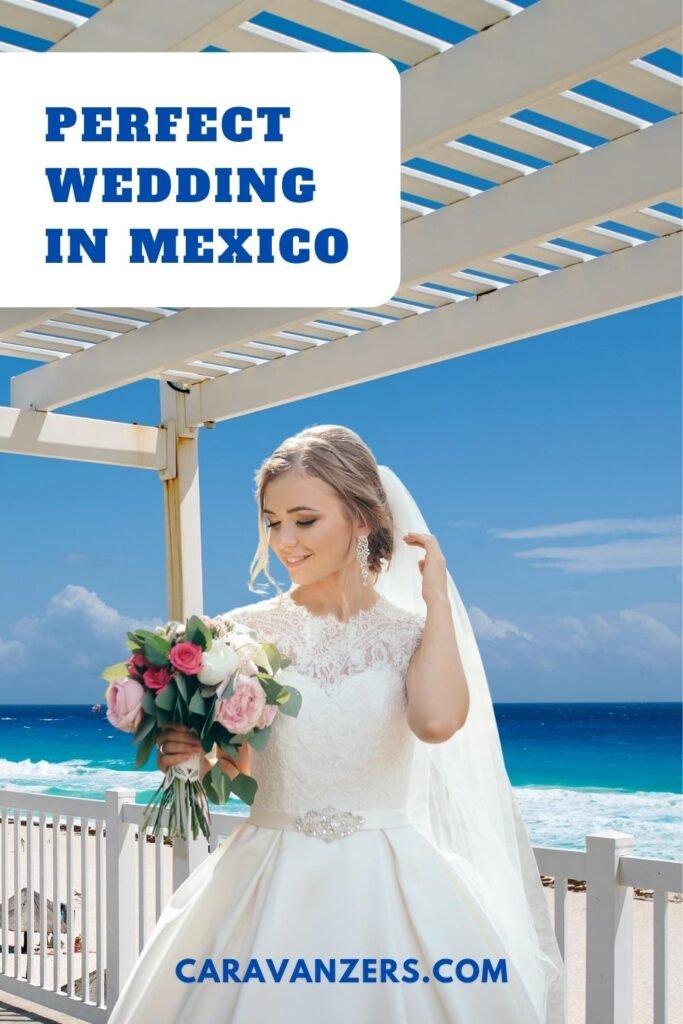 Mexican beaches are a dreamlike backdrop for an enchanting wedding.
With both the Atlantic and Pacific oceans on both sides of its coasts, Mexico has always been a great destination to go get hitched.
Imagine exchanging vows against the backdrop of stunning sunsets and gentle waves.
With luxurious resorts and skilled planners, your special day seamlessly fuses romance and culture.
Your guests will relish in the festivities, from beachside ceremonies to lively fiestas, creating cherished memories amidst the captivating coastal beauty.
A Mexican beach wedding promises a unique and unforgettable celebration of love.
Final Thoughts
In this guide, you learned how to feel the warmth of the sun, and you uncovered layers of history as you figured out how to create timeless memories on these pristine shores.
So, follow along with this guide and immerse yourself in the local culture, from busy markets to ancient ruins, all adding depth to your coastal escape.
Enjoy your trip!
Lena Wilson writes about fashion, beauty, and more for Caravanzers.
Follow us on Pinterest.