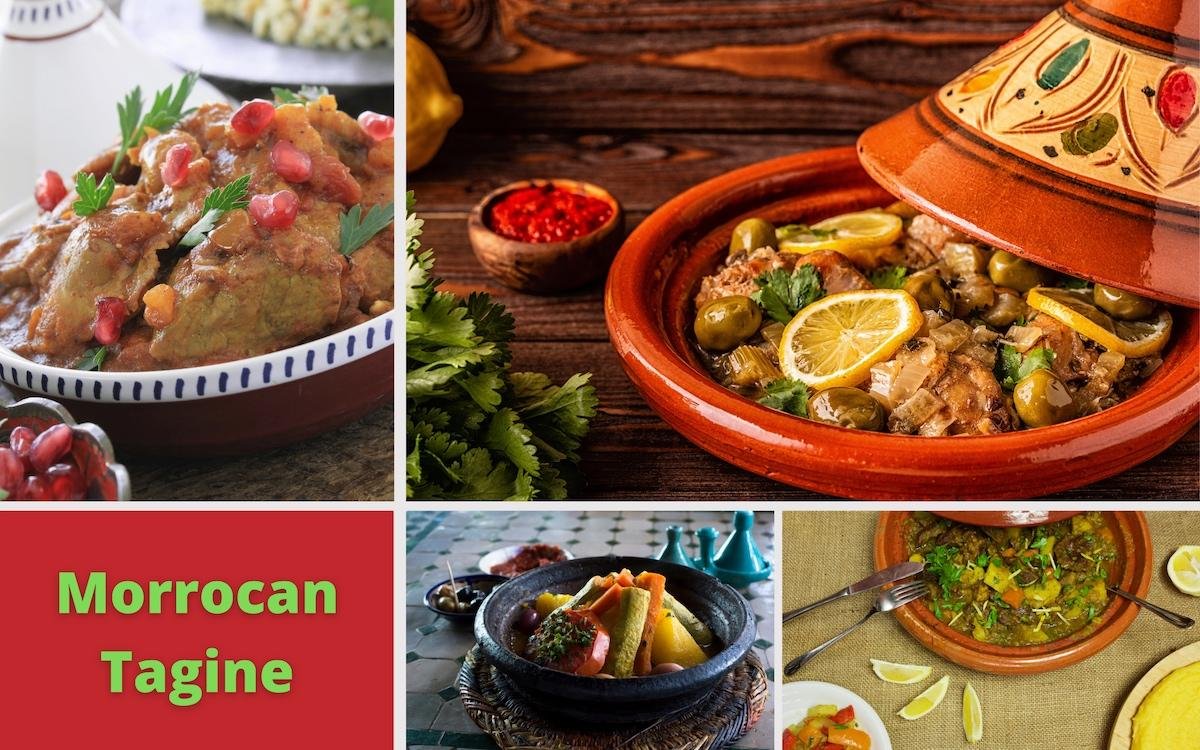 Moroccan Tagine is a traditional and healthy, delicious meal that will make you fall in love with North Africa. You must try it when in Morocco.
Morocco was recently chosen as one of the top African countries you must visit by this very publication.
It is not a coincidence, because Morocco is the tourist destination in Africa—surpassing Tanzania and Egypt!
Of course, like any other culture, one of the best things to do in Morocco is to dive deep into the food.
As luck would have it, we have the most beloved recipe here!
North African Tagine
Tagine is a distinctly North African product. It is the name of the many dishes in the area and the vessel in which the food is made.
For example, the tagine pottery is an earthen casserole dish that is sometimes glazed or painted.
It is widespread across North Africa in countries like Morocco, Algeria, Tunisia, and even Libya.
"More recently, we also have a type of tagine that is fully electrical," explains Laïla, a chef in Casablanca.
Then there are various dishes across the region. For example, Laïla says there are as many as 100 recipes of tagine in Morocco alone!
"Tagine is stable for us," she explains. "I grew up in the city, but my mother grew up in the mountains," she adds. "Tagine is comfort food, but it is also very delicious."
Yes, it is!
Finally, Laïla wants you to know that there is no "one" tagine. Instead, tagine is a dish that can be seasonal, vegetarian, or with meat, and can even be served with all types of fruits.
"Of course, there are bases," she explains. "For instance, if you are planning to use harsh meat, then it will take longer to cook. So, in that case, you don't want to use vegetables that will easily be cooked, either."
In other words, the type of tagine will depend on your protein or the lack of it.
Meats for Tagine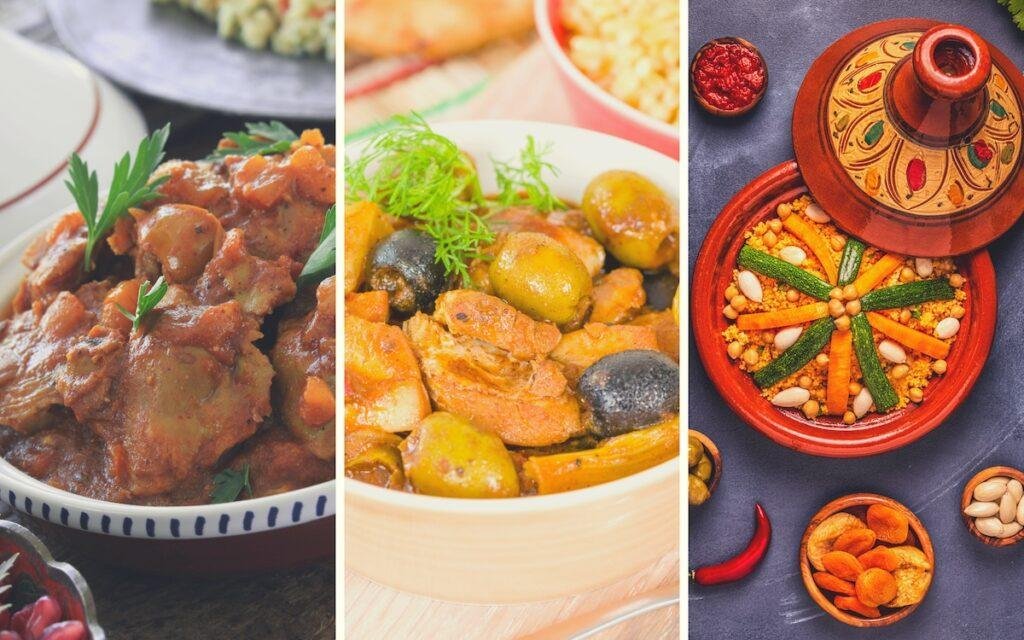 So, now that you know the protein base is essential, it is also equally important to know the kinds.
"For me, tagine is always with lamb," says Laïla. "Of course, I know many Moroccans who use all types of meats. My husband's mother only likes chicken tagine."
Of course, not all lamb parts area created equal. Laïla recommends using a "hard" part of the lamb, rather than easy to cook cuts.
"The neck area is toughest to cook," says Laïla. "If you can find that, then you will have a great tagine," she adds.
In other words, don't waste your leg, ribs, or shanks on a tagine.
Why?
Laïla says it can take hours to make the thing.
Lamb Tagine Recipes
So, there are several famous lamb tagine recipes, and they all have to do with what products are used along with the lamb.
For example, the late Moroccan scholar Fatima Mernissi used prunes and apricot.
"Apricot is a popular part of the famous Marrakchi [Marrakesh-style] tagine," says Laïla. "I have seen prunes used all over Morocco," she adds.
Magda Lahliti, a Moroccan woman in New York City, uses both prunes and apricot.
Nargisse Benkabbou, a Moroccan woman in London, uses prunes with her lamb tagine.
Christine Benlafquih, a woman in Morocco, uses cauliflower with her lamb tagine.
In other words, use anything you want, as long as it works for you, says Laïla.
"For example, if you have diet restrictions, don't add the sweets," she advises.
Tagine is flexible.
Final Thoughts
Morocco is a fascinating country, and its food is naturally interesting as well.
One of the most popular dishes in Morocco is tagine, a stew made in a vessel with the same name.
There are many types of tagines, including chicken, lamb, beef, and all kinds of proteins.
Likewise, tagine recipes can include fruits like apricots and prunes or vegetables like cauliflower.
It all depends on you.
Bon appétit!
Nina Walker is a food writer for Caravanzers.
Follow us on Pinterest.