Because it is an incredible city, there are tons of movies about Paris! Here are films that celebrate the French capital.
When it comes to Paris, cinema is instinctively gold and plentiful.
Really, there are many films to choose from.
To limit our number to a "digestible" amount, we will keep it to five of the best.
However, these five films will show you different aspects of Paris. Together, they will make you fall in love with the City of Lights all over again!
Unique Movies About Paris
So, this list is probably a little different than some other lists you might encounter online.
For example, all of the films on this list are by French filmmakers. This even includes the one directed by mostly foreign filmmakers, because French filmmakers produced it.
"Oh, we are tired of the cliché of Paris in the eyes of others," says Abdul, a young film enthusiast.
It is Friday night, and Abdul and some of his buddies will watch a big Hollywood film, and Abdul uses the occasion to make his point.
"When we go to watch a Hollywood flick, we want to see from Americans," he says. "Yes, we know there are French action makers who try to do the Hollywood thing. They fail all the time because it is not the same."
Likewise, this article is not about a list of "period" films. Instead, these are all films in the recent past. The earliest film on the list dates back to about 20 years.
In other words, expect local images of Paris and films that are nostalgic enough but not ancient.
Amélie (2001)
By starting your adventure with Amélie, you're starting with a hit!
Amélie is a very special film about a very special character. We meet a young Parisian woman named Amélie, played by the incredibly talented Audrey Tautou.
Amélie is a waitress in the Montmartre neighborhood, and she positively changes the lives of everyone she comes into contact with.
The film is tremendously whimsical, and many elements will make you smile. It was hugely successful in France and around the world.
"The movie's appeal has a lot to do with its absurd and fantastical tone as Amélie tries to improve the lives of the people around her in increasingly bizarre ways," explains a French woman named Gwladys Fouché in the Guardian.
In the United States, Amélie is still the most successful French film of all time.
"I love her because she's a foodie," says Nina Walker, our food writer. "There are so many instances of her enjoying something," she adds. "One of the more memorable scenes is when she digs into a crème brûlée."
Yes, for sure, there are a lot of food scenes like where this roasted chicken is sliced right in front of you. It will definitely make you hungry.
"The music is off the charts," says Michael, an American tourist in Paris. "It was the first time I heard so much of the accordion, and I fell in love with it."
It was Yann Tiersen who did the soundtrack, and it led to a lot of other projects for him.
For a lot of people, it was a big part of the film's emotional hold.
The film was directed by Jean-Pierre Jeunet.
Avenue Montaigne (2006)
Avenue Montaigne was directed by Daniéle Thompson.
Nick Schager of Slant magazine said the film "functions as a love letter to the titular Parisian street and the bustling, convivial artistic culture it houses."
He is not wrong!
The film follows Jessica, a young woman who arrives in Paris and becomes familiar with the "luxurious" world that her grandmother has been talking about forever.
"I enjoyed watching all of the fashions," says Lena Wilson, our fashion writer. "Perhaps the focus was on celebrities, but I found the film to be very fashionable."
It is a multi-cast film that will definitely give you a more realistic Parisian life than Amélie.
However, take your time with this film because it can be very chaotic, as there are several storylines.
Paris, Je T'aime (2006)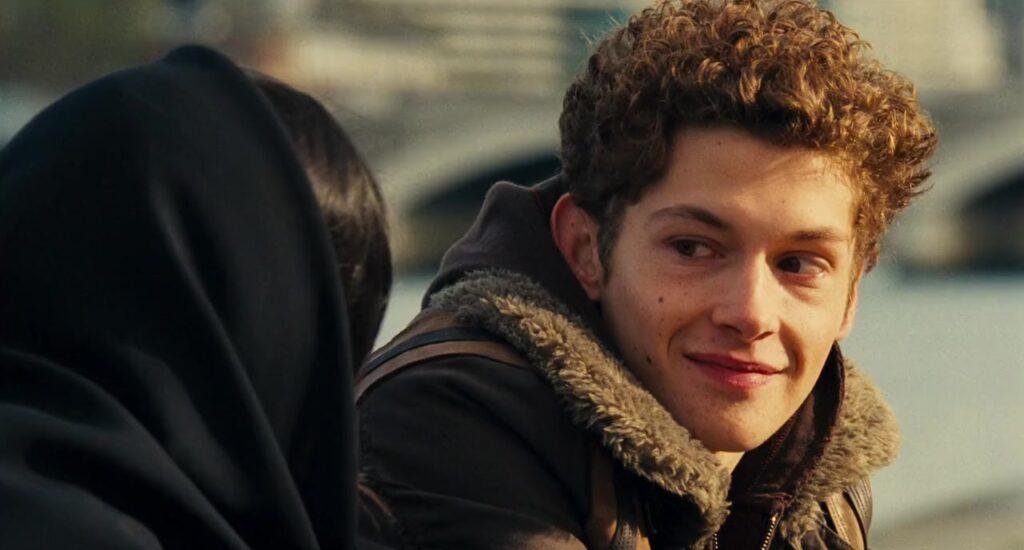 If Avenue Montaigne had multi-cast, well, then this film is totally something else!
Paris, Je T'Aime is one of the most popular movies about Paris. This anthology film's visionaire is the French producer Emmanuel Benbihy, who also directed the transition segments. It launched his "Cities of Love" series, including films in New York, Rio de Janeiro, and Berlin!
"'Paris Je T'Aime' could be described as a cinematically literate travel brochure. But the Paris we see is not so prettified that it looks and feels unreal," said Stephen Holden in the New York Times.
Basically, 22 global filmmakers, including French ones, lead you through every neighborhood of Paris. So, not only are the directors global but so are a large number of the cast!
"After watching this film, I fell in love with the city," notes Li Xiu Ying, our China writer. "I'm obsessed with Japanese film director Nobuhiro Suwa," she adds. "His segment was so moving for me! I cried so much."
Yes, this entire film is simply incredible. Without a doubt, this is a film anyone who loves the global aspects of Paris will enjoy!
Paris (2008)
So, if you're not into seeing Paris through the eyes of foreigners, then Cédric Klapisch's Paris will satisfy you.
Top French stars like Juliette Binoche, Romain Duris, and Mélanie Laurent are joined by a whole lot of others.
'Paris' focuses on diverse stories in Paris.
"It's unusual for an episodic film to involve us so well in individual lives; as the narrative circles through their stories, we're genuinely curious about what will happen next," said Roger Ebert, the most important American film critic.
My favorite is Pierre's story (played by Duris), a cabaret dancer with a heart condition.
Absolutely moving!
Beloved (2011)
So, if the story in Paris was depressing, get ready to sing in Beloved!
I loved Christophe Honoré's 2007 film, Love Songs, and so, I expected to love Beloved, and I did!
Hey, what is not to love? Catherine Deneuve is singing in this film!
"Although highly derivative, 'Beloved' contains loads of flashy period details to sustain the endearing performances," said Eric Kohn in IndieWire.
Music in the film was directed by Alex Beaupain, who was also the music director for Honoré's previous musical film.
The film also features Ludivine Sagnier, the late Milos Forman, Chiara Mastroianni, Louis Garrel, and Rasha Bukvic.
My favorite scene? When Deneuve is singing, Je ne peux vivre sans t' aimer ("I can't live without you").
What a beautiful film!
Conclusion
So, watch them and let me know which one is your favorite movies about Paris.
I'm global at heart, and there is something very special about "Paris, Je T'Aime" for me!
However, all of the films mentioned here give you a good experience.
Enjoy these beautiful movies about Paris!
The films are available on major American networks such as Amazon, Netflix, Google Play Movies, and iTunes.
Enjoy Paris!
AJ Paris is a travel photographer based in New York. He is the editor of Caravanzers.
More Paris
Love Paris? Here are more awesome Paris articles:
Paris Travel – The Ultimate Guide – Paris From the Eiffel Tower to Disneyland, and from historical architecture to museums, Paris travel has it all. Here is your ultimate guide.
Private Tour Guides in Paris – Everything You Need to Know – Paris is a city that is rich in history and culture, and there is no better way to explore it than with a private tour guide.
101 Romantic Things To Do In Paris – Ultimate Guide – Because it is the romance capital of the world, there are tons of romantic things to do in Paris! So, what are some of the romantic things to do in Paris? For example, there are things to do for date night, a quick weekend, or Valentine's Day.
Even More Paris at the France Section.