Because it is the romance capital of the world, there are tons of romantic things to do in Paris!
So, what are some of the romantic things to do in Paris? For example, there are things to do for date night, a quick weekend, or Valentine's Day. Meanwhile, there are also tons of stuff for a destination wedding and/or honeymoon!
"In other words, Paris is the perfect city for any kind of romantic occasion," says Amanda, a New Yorker who says she is a Parisian at heart.
Meanwhile, let's discover the city through specific things that are suited for specific romantic moments.
Let's get to it!
Romance in Paris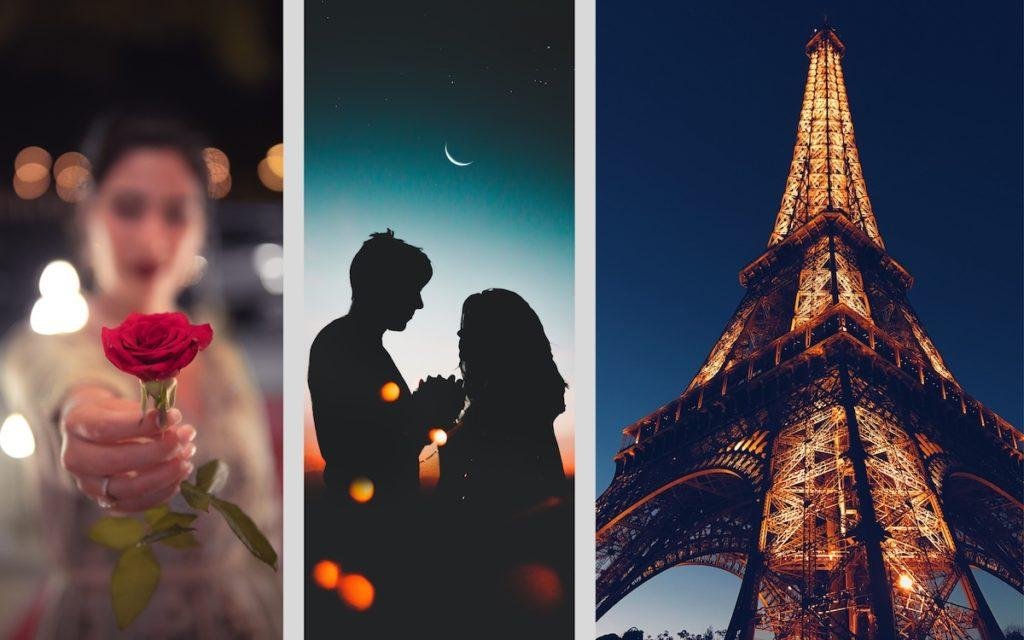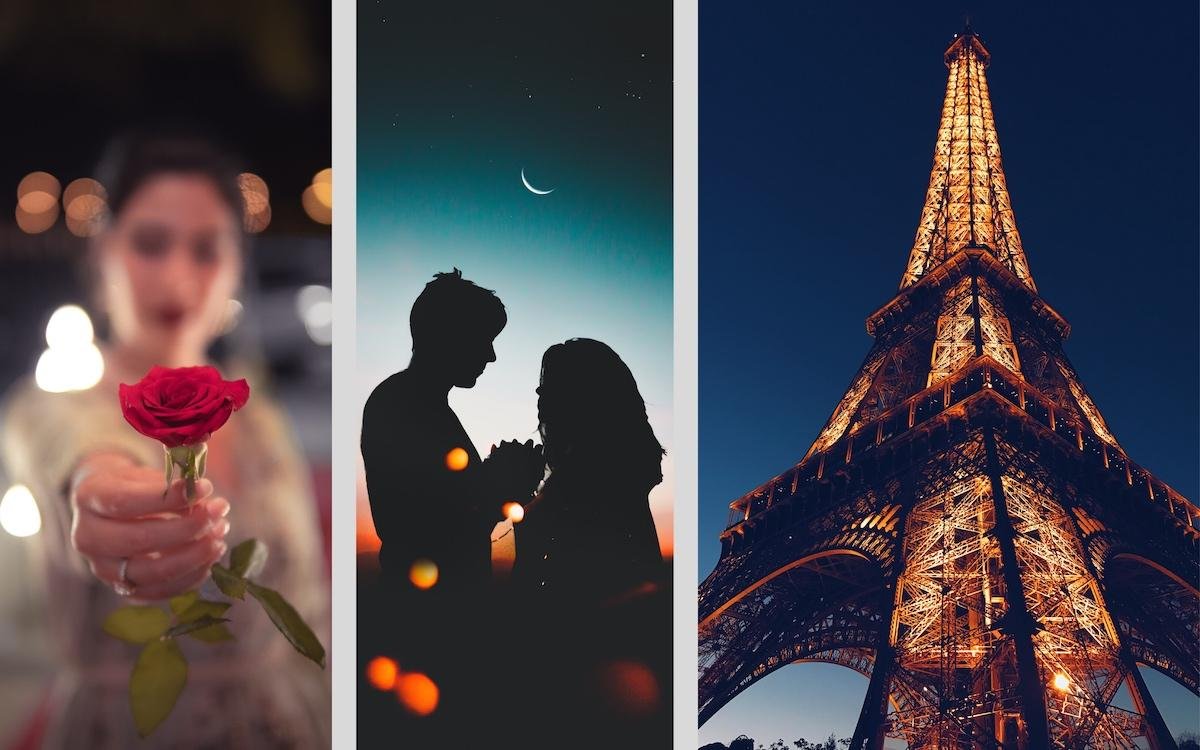 So, the Eiffel Tower literally towers over the city. For instance, you can see it from most of the town, if you're up high enough.
"For example, I love to imagine kissing with the tower in the background," says Amanda, our American friend. "You just feel like someone is watching, but in a good way!"
Amanda, who kissed her French ex-boyfriend many times with the tower in the background, recommends these areas:
Sacré-Cœur
So, the Sacré-Cœur (Sacred Heart) Basilica is a famous church.
Because of its location, upon the Montmartre hill, there is a spectacular view of the city from its Rue du Cardinal Dubois side.
"However, if you go up to the top of the church, then you can see a good picture of the Eiffel Tower," says Amanda.
Meanwhile, the address to the church is 35 Rue du Chevalier de la Barre.
Who knew a church could be one of the most romantic things to do in Paris?
Pont de la Concorde
So, the Pont de la Concorde is a famous bridge.
It is close to the Assemblée Nationale, which houses the lower house of the French parliament.
Because it crosses the River Seine, connecting the Quai des Tuileries to the Quai d'Orsay, from the 7th to 8th districts, it is near the tower and has a good view.
"So, it is a great place to kiss," says Amanda.
Place du Trocadéro
Because of its location, built on purpose to look over the tower, the Place du Trocadéro is trendy.
"It is a giant square with a great view," says Amanda. "Therefore, it is an important place for a kiss and selfie!"
Yes, it is!
So, if you're at the famous tower, this is how you would get there. First, you would cross the Pont d'Iéna bridge. Second, you would go around the Fontaine du Trocadéro fountain. Finally, you arrive and the square.
More Romance
Then there are so many incredibly detailed architectural designs on so many of the buildings. Because of that, it makes it really lovely to stroll the neighborhoods, finding all these fantastically constructed dwellings!
And, of course, you have beautifully lined streets. For example, there are gorgeous open cafés, beautiful shops, and lots of cool activities.
Finally, there is a culture that gives you delicious aphrodisiac foods, romantic music, and a society that likes light to glow rather than glare!
Yes, Paris is a perfect place for romance.
Single People
Meanwhile, don't think Paris is only for couples!
Yes, there are a lot of romantic things to do in Paris, and you too can enjoy them!
"For example, I met one of my girlfriends while I was in Paris," says Ramesh, an Indian tourist. "I was living in Belgium at the time, and she was Norwegian," adds Ramesh.
They had a few romantic days that turned into nine months of love.
So, yeah, it is a place for singles to mingle too!
Of course, you're wondering, "where can I meet someone?"
Well…
Hostels
"Because of the setup, hostels are great to meet people," says Ramesh.
As a result of sharing, they tend to be occupied by solo travelers.
Therefore, get yourself to the top hostels.
For instance, Les Piaules in the 11th District is a good spot. The address is 59 Boulevard de Belleville.
Likewise, check out The Loft in the 20th. The address is 70 Rue Julien Lacroix.
Finally, St Christopher's Inn in the 10th is also excellent. The address is 5 Rue de Dunkerque.
Dating Apps
A popular dating app here in Paris is Happn. French techie found it, so it makes perfect sense.
"A good app to find a French person, as most other international people may not actually know it exists," says Ramesh.
Meanwhile, don't worry, your favorite dating apps from home are also accessible here.
So, here goes Ramesh's top recommendations. Tinder is for all. Bumble is perfect for women, as they make the first move. Grindr is for gays. And, of course, social media for all—really, you can use Instagram's location feature to find nearby singles!
Now that you found a nice person let's get back to couples!
Date Night
Because Paris is called "The City of Lights," it comes alive at night and is perfect for date night!
For instance, the streets are more charming in the mysterious half-lit reality that is Paris by night.
So, a Parisian tour guide called Mélanie has some recommendations.
Get in the Mood Early
"Start your date early at the Musée de la Vie Romantique," says Mélanie.
That is because the museum closes at 6pm!
"But it will put you in a good mood," promises Mélanie.
Oh, yeah, good idea!
A Long Walk
After your museum trip, it might still be early for dinner.
"Parisians dinner doesn't start until 7:30pm," says Mélanie.
In other words, you might have some time to kill.
So, Mélanie recommends a walk.
Hey, a long walk is definitely one of the most romantic things to do in Paris!
"For example, go to your nearest access to the Seine," says Mélanie. "Walk by the river, and it will add more romance to your date. Plus, it will give your metabolism a good start."
Go for it.
Meanwhile…
Parisian Dinner
So, after the romantic museum and had your walk, it is time to sit down for a meal.
"For instance, Le Baron Rouge is great for dates," says Mélanie. "It is busy and popular, but you can gaze into your date's eyes."
Meanwhile, Le Baron Rouge is famous for its super cheap wine (but good!) and oysters, especially on the weekends.
So, the restaurant is in the 12th District, open until 10pm, and the address is 1 Rue Théophile Roussel.
"They close at 4pm on Sundays," says Mélanie.
Keep that in mind!
Weekends in Paris
Because it is Paris, it is fine anytime, but Paris is made for the weekend.
"My boyfriend and I love going there on the weekends," says Romain.
Romain and his boyfriend Baptiste live in Chartes, a city around 55 miles (or 90 km) west of Paris.
"We take the train, and it is about 2 hours," he says.
As you will see, going with your boyfriend for the weekend is one of the romantic things to do in Paris!
Saturday Morning
On a typical Saturday, the couple will start their Parisian weekend with a stroll through Marché Barbés.
So, from 7am to 3pm, this outdoor market has a typical farmer's market stuff.
"We get our breakfast from there," says Romain.
Now, what do they get?
North African stuff!
"We love anything from Morocco," Romain says he and his boyfriend fell in love in Morocco a few years ago.
Typically, they will pick some baghrir from a stall.
"It is like pancakes," says Romain.
Meanwhile, the market is located in the 10th District. Specifically, on Boulevard de la Chapelle, just east of Barbès – Rochechouart metro station.
Saturday Afternoon
Because they had their breakfast late, the couple will skip lunch.
"If the weather is nice, we like to hang out in Parc Monceau," says Romain.
Because it was the site of romantic things like Monet paintings, Parc Monceau is associated with romance.
Meanwhile, it is located in the 8th District, and the address is 35 Boulevard de Courcelles.
"If winter, we will go to an exhibition," says Romain.
Many times, the couple will go for a long walk around the Le Marais before dinner. Le Marais, which is the 4th District, is the gay neighborhood of Paris.
How romantic!
Saturday Night
The couple usually will have dinner somewhere "small and intimate," says Romain.
Dinner in Paris can be complicated on Saturday night. Romain says that sometimes some of their favorite hangouts will be full of people.
"But it is worth the wait," he laughs.
Meanwhile, he says his favorite restaurant is Le Potager du Marais. It is in the 3rd District, but next to the Marais and hence the name.
So, the place is vegan, and the address is 24 Rue Rambuteau.
Then, what about after dinner?
"We love to go to La Java after midnight," says Romain.
A very famous place where classics played, La Java is located in the 10th District. The address is 105 Rue du Faubourg du Temple.
However, La Java only opens at midnight and is only open Thursday to Saturday.
Parisian Sunday
Just repeat Saturday!
Really, you're in Paris, you can do that.
Although Romain and Baptiste go back on Sunday after brunch, their brunch is off the chain!
"It is cliché, but we love to go to Café de Flore for brunch," says Romain.
So, Café de Flore is truly a place for brunches!
Because this is the café that famous foreigners like Ernest Hemingway hang out, it is popular with tourists.
However, it also has a very local charm to it.
It is in the 6th District, and the address is 172 Boulevard Saint-Germain.
After brunch, while the boys are back to their town, you could go for a stroll to 2 Rue de Buci.
This is where the TASCHEN store is located.
Yes, browse the beautiful books and see what the art world has to offer to your coffee table.
For Sunday evening, grab dinner locally at the diner and recover from the weekend.
Valentine's Day
Of course, Valentine's Day is not a French holiday.
However, the city does celebrate the love day like everywhere else today.
"Almost all of the good hotels have some kind of Valentine's Day dinner," says Anaïs, a singer who lives in the city.
However, Anaïs says it is better to start with a romantic breakfast.
Romantic Breakfast
"My boyfriend and I go to Culture Crêpes in the 6th," she says.
So, Culture Crêpes is a tiny crêperier spot that has a selection of yummies on their menu.
For example, they have a chocolate crepe that comes with strawberries and cream.
"But that is not why we go there," says Anaïs. "We go there because they are open early!"
Yes, this spot opens at 8am, unlike the others that open 11am and beyond.
The address is 26 Rue Saint-André des Arts.
By 11am, they finished their breakfast/brunch and skip lunch. So, the couple goes for a stroll around town.
"Sometimes we go window shopping at a department store," says Anaïs. "Other times, we will go to new neighborhoods and explore. It depends on the mood."
Very Parisian!
Afternoon Movie
So, Le Grand Rex is the oldest and largest movie theater in Paris.
"We love to go there and watch something," says Anaïs.
It is more Anaïs than Matthieu, her boyfriend because she used to go there with her mother a lot.
Meanwhile, Matthieu loves to make his lady happy, so they go there whenever it is a romantic time.
"He will take me there for my birthday, his birthday, any time," she laughs.
However, this is a super popular spot because it is not just a movie theater but also a concert venue.
Because it can seat 2,000 people!
Anyway, the theater is located in the 12th District, and the address is 1 Boulevard Poissonnière.
Dinner Cruise
One of the most romantic things to do in Paris is a dinner cruise on the famous river.
"It is really typical, but I love to do it," says Anaïs.
Needless to say, Anaïs and Matthieu splurge on this.
So, they use a Bateaux-Mouches company, and they spend around $265 (or €240).
What does that include?
It includes a six-course meal for two while cruising the Seine River for a couple of hours.
Not a bad deal at all!
"It starts around 8pm and finishes around 11pm," says Anaïs.
The boarding is from Pont de l'Alma in the 8th District.
What a day!
Wedding
Because it is the most romantic city on the planet, Paris is perfect for your wedding!
Whether you're getting engaged, having a destination wedding, or honey, you're in the right place.
For this section, we decided not to include individual stories.
Instead, we want you to imagine your own bliss!
So, let's go.
Engagement
Of course, engagement is one of the romantic things to do.
So, when it comes to engagements, the entire city will do.
Seriously, any park or pretty bridge or anywhere that is associated with the city.
After all, you're in Paris!
You will be able to say, "We got engaged in Paris!"
Meanwhile, there are a few spots that might make your heart melt.
For example, let's think bigger and have you pop the question or get asked on a hot air balloon.
So, the Ballon de Paris Generali is the biggest hot air balloon in the world.
Located in the 15th District, the balloon takes off at Parc André Citroën.
It costs around $17 (or €15).
If you don't feel like that, then try Champ de Mars.
It is a free public park just south of the Eiffel Tower.
Iconic!
And, guess what, it is free.
It is located in the 7th District, and the address is 2 Allée Adrienne Lecouvreur.
Meanwhile, consider doing it on the balcony of your hotel.
Or perhaps on a famous street!
Congratulations!
Destination Wedding
When it comes to weddings, the same rules apply.
Except, of course, no hot balloon, please!
However, anywhere in Paris will do.
For example, what about getting married on Rue Crémieux.
It is one of the most colorful streets in the city!
Likewise, some people get married at the dramatic Parc des Buttes-Chaumont park.
So, there is the two of you, a pond behind you, and even more behind you is a mountain with a pretty church on top of that.
Oh, yes, very romantic.
Located in the 19th District, the address is 1 Rue Botzaris.
Meanwhile, consider the Shangri-La Hotel, which has incredible views of the most essential things in Paris.
Built as the home of Prince Roland Bonaparte in the 1800s, the building is elegant and very French.
However, it is the view of the terrace that will leave you breathless!
This hotel is in the 16th District, and the address is 10 Avenue d'Iéna.
No matter where you get married, we wish you a life long happiness with your spouse!
Honeymoon
What is marriage without a honeymoon?
Anyway, the most important thing about a honeymoon is where you stay.
It must be comfortable, romantic, and accessible.
So, the good news is that Paris is full of hotels where all of that is taken care of.
For example, consider staying at the Hôtel Du Louvre, a 5-star hotel managed by the Hyatt chain.
It comes with 24-hour room service, a full Parisian restaurant, a cool bar, and tons of other amenities.
Seriously, you never have to leave the hotel!
Located in the 1st District, the address is Place André Malraux.
Meanwhile, you can explore the city like Valentine's Day section above advice.
Or, you could incorporate pieces from all of the above!
Enjoy Paris!
Final Thoughts 
Yes, Paris is the romance capital of the world.
No doubt about that.
So, if you are coming to find love as a single person, it is the best place to find love.
On the other hand, if you're coming with your new love, it is the perfect place to fall in love deeply.
Meanwhile, for those in long term relationships and who plan to take the next step, don't hesitate!
Paris is perfect for dates, engagements, weddings, and honeymoons!
Of course, to experience romantic things to do in Paris, you have to book your travel right now!
AJ Paris is a travel photographer based in New York. He is the editor of Caravanzers.
Follow us on Pinterest.
More Paris
Love Paris? Here are more awesome Paris articles:
Paris Travel – The Ultimate Guide – Paris From the Eiffel Tower to Disneyland, and from historical architecture to museums, Paris travel has it all. Here is your ultimate guide.
Private Tour Guides in Paris – Everything You Need to Know – Paris is a city that is rich in history and culture, and there is no better way to explore it than with a private tour guide.
Movies About Paris – Films in the City of Lights – Because it is an incredible city, there are tons of movies about Paris! Here are films that celebrate the French capital.
Even More Paris at the Paris Section.