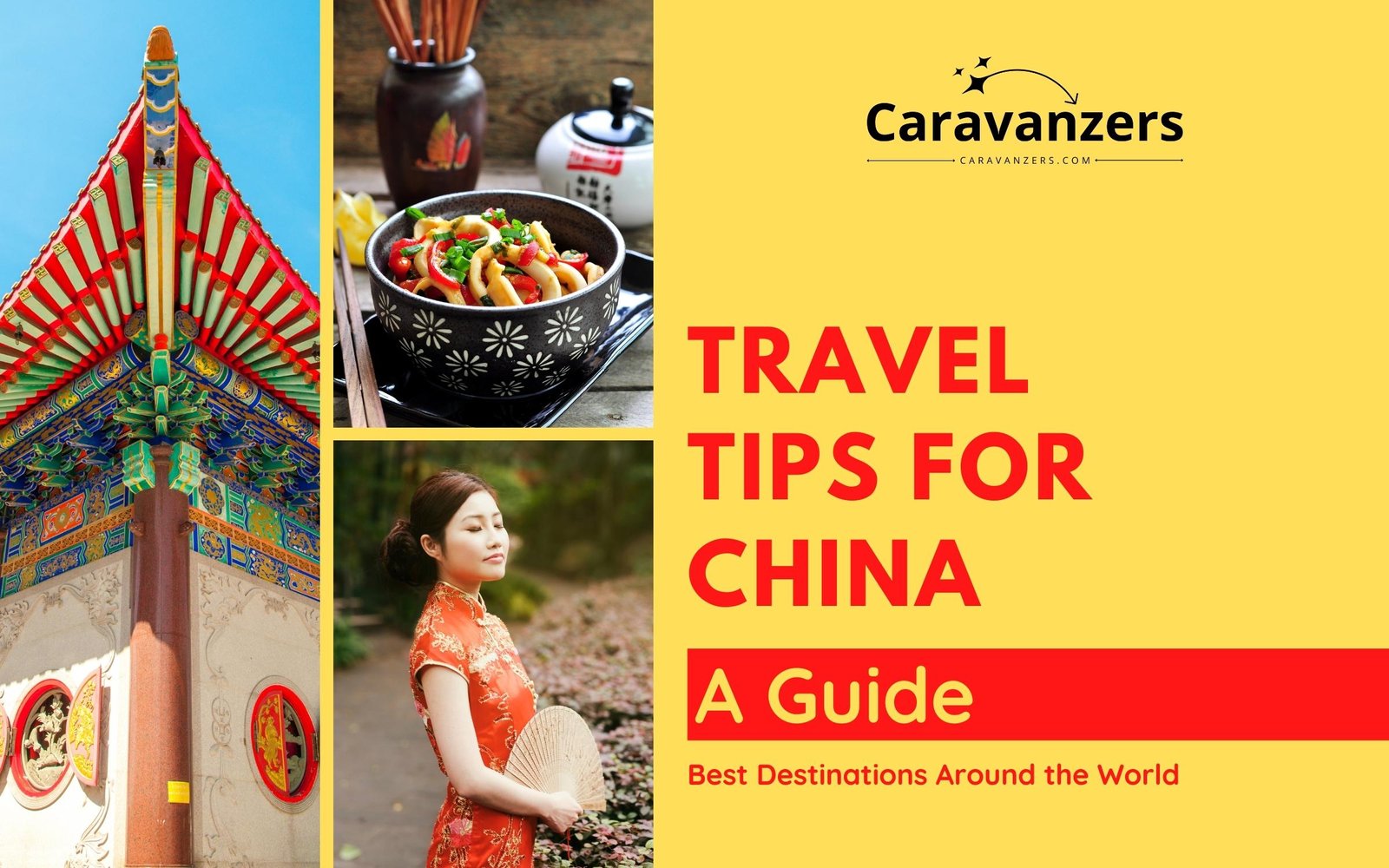 China travel tips from a Chinese so that you can explore this destination without worry. Come join us for a trip.
China is a fantastic destination that has something to offer everyone. With its breathtaking natural beauty, rich culture, and fascinating history, it's no wonder why so many people are choosing to visit China.
In this guide, you will learn a little bit of history, how to prepare, and how to be careful when you are there.
Video – China Travel Tips
Quick Chinese History
Before your trip to China, it's essential to understand some history of China.
The Chinese civilization is one of the oldest in the world and has a long and rich history. And when you hear everything about it, you're bound to fall in love with the country.
In short, China's history can be divided into three main eras: Ancient China, Imperial China, and Modern China.
During these eras, China saw the rise and fall of numerous dynasties, numerous wars and invasions, and many technological and social changes.
Ancient China is from the Shang dynasty to the Qin, 221 BC to 206 BC. This was the country's development period, and many groups rose to fight over power.
Imperial China is from the Han dynasty, 206 BC to 1911 AD. This was a period of growth. China was already developed then, and its culture became a leading one in Asia.
Modern China is from 1911 AD to the present. This was the period that allowed China to grow outside of Asia, and now the country is one of the most influential in the world.
You're going to a modern country, and you will soon realize it's a great destination.
Why visit China?
Travelers are always looking for a reason to visit a destination, and you might wonder if China is even worth it.
Why visit China? China is an amazing place to visit. With its long history, unique culture, and stunning scenery, there is so much to enjoy for diverse travelers. The land is beautiful, and the people are very friendly, and you will have a lot of good memories for sure.
There are so many fascinating places to explore and exciting activities to do. From the Great Wall of China, which is the longest man-made structure in the world, to the beautiful terraced rice fields of the countryside, there is something for everyone to enjoy.
The country also boasts some of the most delicious cuisine in the world, as well as vibrant and colorful cities to explore.
With its friendly people, fascinating culture, and incredible sights, China is guaranteed to leave you with an unforgettable experience.
Is China Friendly to Tourists?
Tourism is important to many countries around the world, and its impact on the economy cannot be denied by anyone.
Is China friendly to tourists? China is very friendly to tourists. The government actually runs a lot of important tourist attractions, such as the Wall of China and the Forbidden City. As a result, tourism is more official in China than maybe in many other destinations, which is good.
Tourism is an important contributor to China's economy. In 2019, for example, tourism generated 3.5 trillion yuan, which equals about $500 billion in revenue.
Many Chinese people rely on tourism. From hotels to restaurants to destination guides, you will find that China is very friendly to tourists.
How Do I Prepare for a Trip to China?
Like many other countries, China has unique requirements that you want to pay attention to in advance.
How do I prepare for a trip to China? Start early. China requires a visa, which means you need to factor that into your planning. Likewise, this is a busy destination, and you will need to secure hotels in advance, avoiding major holidays like the Chinese New Year, too.
Start your planning at least six months before you intend to go. Get your visa first because that will ensure that you're actually going.
With your visa on hand, start looking for accommodation in places you plan to visit. Big cities are really something you must plan ahead for, especially Beijing and Shanghai.
Plan your trip around slower seasons. Chinese people travel across the country on certain holidays, such as the new year, which means you want to avoid those periods. Remember, this is a country of more than a billion people.
Best time to travel to China?
China is a huge country, and travelers need to plan their visits around what interests them.
What is the best time to travel to China? The best time to travel to China is in the spring. The winter is over, but it's not just as hot as summer yet. This allows travelers to visit many attractions without feeling too cold or too hot. Great season.
Although the best time to visit China for tourism depends on your interests and preferences, spring (March to May) or autumn (September to November) are the best times to visit.
During spring, temperatures are mild, and the country is in bloom with blossoming flowers. This is really a beautiful time to be in China, and even Chinese citizens enjoy their country during this period.
Autumn is also beautiful with its changing leaves and cooler temperatures. If you arrive in early autumn, you might even have the warmth of the sun without the heat of the summer.
For travelers looking to experience the country's culture, winter (December to February) is a good time to visit, as the festivals are in full swing.
The truth is that China is a great country to visit whenever you want!
China Entry Requirements
Mainland China requires a visa from most countries. Only 13 countries don't need a visa to go there, which means yours probably isn't one of them.
If you plan to go to Hong Kong, though, you may not need a visa. Most western countries don't need a visa to visit Hong Kong.
So, plan ahead and visit your country's Chinese embassy website to learn the specific requirements.
What to wear in China?
China hosts a diversity of cultures, and the country is one of the oldest developed societies.
What to wear in China? When visiting China, what to wear depends on the season as well as the destination. Summer is a time to wear comfortable, lightweight clothing that breathes well. Winter requires heavier clothes, especially if you plan to go to the northern area of the country.
Natural fabrics like cotton, linen, and silk are great choices for the summer season. All of these are part of traditional Chinese clothing, too.
If you're going to traditional areas, it is best to avoid wearing clothing that is too revealing or that exposes too much skin.
Avoid wearing clothes with large logos or graphics, especially in big cities, as this can be seen as offensive.
Finally, try to choose clothing in neutral colors, like beige, white, and light blue. Chinese people like to 'blend' in.
What is the Best Way to Travel in China?
China is a modern country with a lot of options for exploring the country, but there are some special ways.
What is the best way to travel in China? The best way to travel in China is by train. Trains in China are very quick, and they are very efficient, too. As you explore the country, you will save time and money by using trains. So, go by train.
There are about 3,000 high-speed trains or bullet trains in China. They will take you to over 500 cities across almost all of the provinces.
Also, trains are super cheap in china. You can find a train from Beijing to Shanghai for around 500 CNY or $75.
What Should I Be Careful of in China?
There are over 50 Chinese ethnic groups in the country officially, which means this is a very diverse destination.
What should I be careful of in China? The most important thing to be careful of is to not disrespect the Chinese Communist Party. Chinese people are very sensitive about this topic, and you must respect the country's choices for political leadership. It's illegal to mock communist heroes, too.
As a tourist in China, it is important to be aware of the local customs and laws. Each area has unique cultures, and you must pay attention to not hurt sentiments.
It is always best to be respectful and courteous to locals, especially when traveling in the villages, and to be aware of the dress codes and other cultural norms.
Additionally, it is important to be aware of the language barrier. English is not a common language in China, so you need to learn some Chinese.
Likewise, it is important to be aware of your surroundings. Big cities in China are full of pickpocketing and other forms of petty crime, especially in crowded areas.
Finally, it is always recommended to avoid street food when traveling in China. Chinese cuisine is quite different from what you are used to and there is a risk of food-borne illnesses from street vendors.
When snacking, the best way to stay safe is to stick to bottled water and canned or packaged foods.
Food in good restaurants are perfectly fine, and you don't have to worry.
Touring China on Your Own
You can absolutely visit China by yourself. This is a country that's perfect for solo travel, especially if you're going to big cities.
Beijing, Shanghai, Guangzhou, and many other big cities are great for solo traveling. If you stay in cheap hotels or motels, you will meet others, too.
For those that can afford a luxury lifestyle, you will be able to hire a private guide or even driver in China.
So, yes, it's a great country to tour on your own!
Beijing fun facts are cool travel trivia to have around, right? Maybe next time you're at a party, you can pull some and show it to your friends!
Li Xiu Ying is a travel writer and is the author of Beijing Travel. She writes about China for Caravanzers.
More China
Love China? Here are some more articles:
Official China Tourism – Ministry of Culture and Tourism of the People's Republic of China is the official body and you should visit their website.