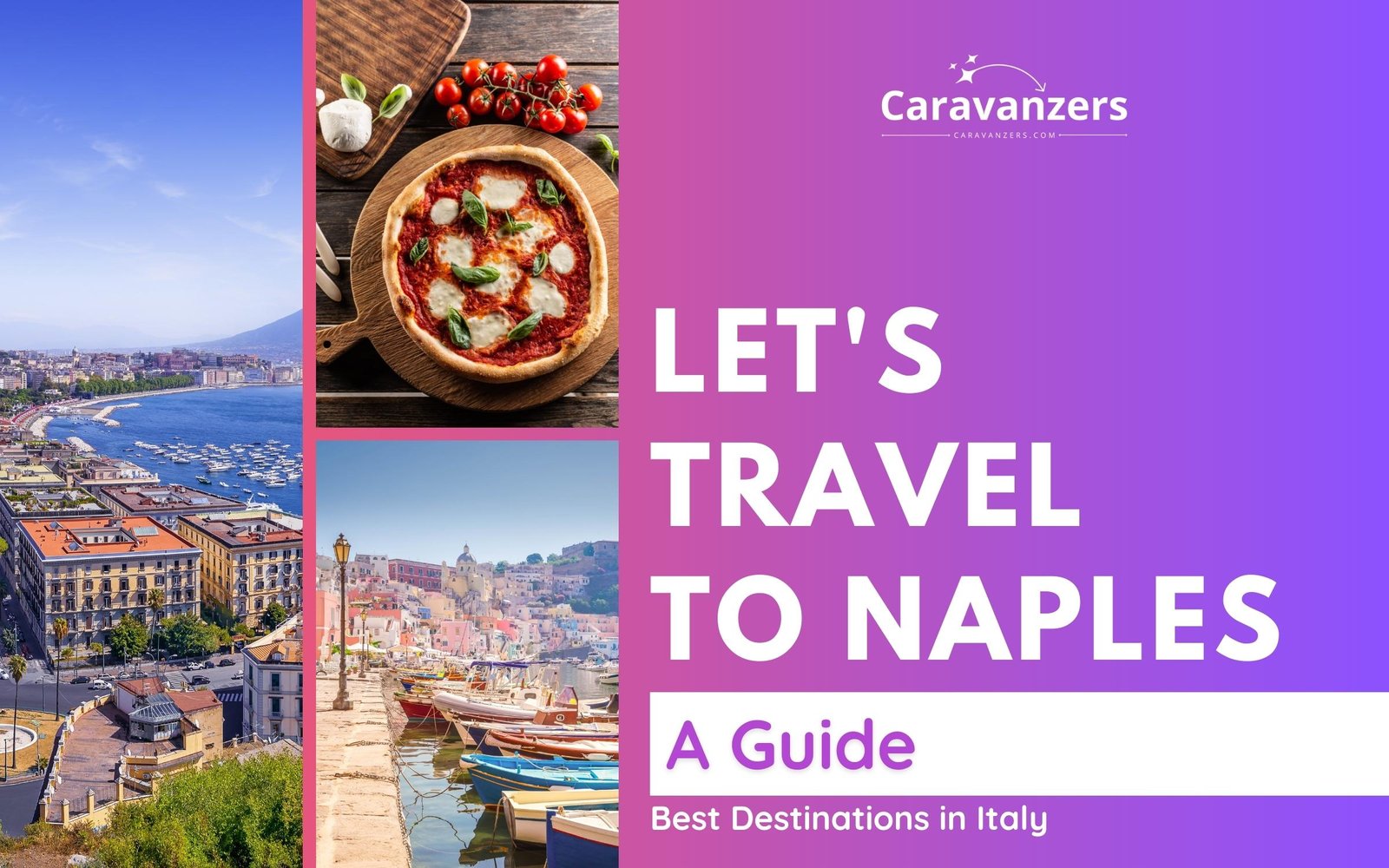 Naples travel. This guide will have you learn everything about a city teeming with history, culture, and delicious cuisine.
The Italians call this city "Città del Sole," which translates to "City of the Sun," and it certainly is one of the best destinations in Italy.
As a seasoned traveler who values both the local culture and the impact of tourism, I can assure you that you will be amazed at how welcoming this city is.
Plus, you get to enjoy a vast array of attractions, from ancient ruins to the lively streets of its ancient parts.
In this guide, we will go through where to stay, what to eat, as well as what to do, including day trips and even a 7-day itinerary.
Basically, everything you will need to plan your own trip to this beautiful city.
So, let's get started.
Tourism in Naples
Naples generally welcomes tourists with warmth and hospitality because the locals here value tourism's contribution to the local economy and cultural exchange.
Likewise, locals appreciate respectful behavior, curiosity about their city's history, and interest in its rich traditions.
That said, though, some locals in Naples express concern about tourists renting apartments as it led to increased demand and higher rental prices for locals.
This phenomenon is seen in popular tourist areas, impacting the availability of affordable housing for residents.
So, of course, some view short-term rentals as a challenge to maintain a balanced local housing market.
The city of Naples has a dedicated tourist office that provides information and assistance to visitors and, in the process, promotes a positive tourism experience.
Through tourism, locals find opportunities in hospitality, retail, and various services, and the industry boosts the economy.
Meanwhile, the city really encourages tourism as a cultural exchange and preserving the city's heritage for future generations.
Finally, Naples, like other major cities in Italy such as Rome and Florence, has a rich history, art, and culture, and tourists can explore ancient ruins like Pompeii, indulge in world-renowned Neapolitan pizza, visit impressive museums, and experience a lively street atmosphere.
So, be prepared to be wowed by this town!
Before Visiting Naples
Naples is a beautiful and vibrant city, but like any destination, there are a few things to be aware of before your visit.
First and foremost, Naples is known for its lively and sometimes chaotic atmosphere, especially in the historic city center.
While this energy can be exhilarating, it's essential to stay vigilant and keep an eye on your belongings, as petty theft and pickpocketing can occur in crowded areas.
Traffic in Naples can be quite busy, with narrow streets and aggressive drivers. If you're planning to drive or rent a car, be prepared for challenging driving conditions and consider using public transportation instead.
While Naples is generally safe, it's a good idea to avoid poorly lit or deserted areas, particularly at night. Stick to well-populated and tourist-friendly areas, especially if you're exploring the city after dark.
As with any unfamiliar city, it's essential to be cautious when accepting assistance or advice from strangers. While most locals are friendly and helpful, it's always best to exercise caution and use your judgment.
Be mindful of your surroundings and take care when crossing streets, as drivers in Naples may not always follow traffic rules strictly.
Meanwhile, although Neapolitan cuisine is delicious and diverse, if you have any dietary restrictions or allergies, be sure to communicate them clearly at restaurants to ensure your safety and enjoyment.
Finally, please make sure to get yourself a travel insurance.
So, yeah, you can have a wonderful and memorable experience exploring the fascinating city of Naples if you could just keep these tips in mind.
How to Get to Naples
Getting to Naples is quite convenient, as it's a major city in Italy with various transportation options.
If you're coming from abroad, you will probably fly directly to Naples International Airport (Aeroporto di Napoli-Capodichino). Many major airlines operate flights to this airport from various cities around the world.
Lena Wilson has some ideas for you to look your best at the airport.
Alternatively, if you're already in Italy or other nearby European countries, you can consider taking a train to Naples.
Italy has an extensive and efficient train network, and Naples is well-connected to other major cities like Rome, Florence, and Milan.
For a more scenic and leisurely journey, you can opt for a ferry or hydrofoil if you're coming from nearby destinations or the nearby islands like Capri, Ischia, or Procida.
If you're exploring other parts of Italy, driving to Naples is also an option. Just keep in mind that the city's traffic can be quite challenging, especially in the historic center.
Once you're in Naples, the city has an excellent public transportation system, including buses, trams, and the metro, and this makes it easy to get around and explore the different neighborhoods and attractions.
Choose the option that best fits your travel plans and preferences.
Naples Neighborhoods
When choosing a neighborhood to stay in Naples, there are a few fantastic options to consider. One popular area is the historic city center, where you'll find the charming and lively streets of Spaccanapoli.
Staying here means you'll be close to major attractions, vibrant markets, and delicious eateries.
If you prefer a more upscale vibe, then Chiaia might be the right choice for you. This chic neighborhood has elegant boutiques, stylish cafes, and a beautiful seaside promenade, the Lungomare.
For a more local and authentic experience, head to the Spanish Quarters (Quartieri Spagnoli). This lively area gives you a glimpse into the daily life of Neapolitans, with narrow streets filled with shops and lively street vendors.
If you're a history buff, consider staying in the Vomero neighborhood. This elevated area is home to stunning views of the city and the bay. It's a quieter residential area with a mix of history, culture, and modern amenities.
For those seeking a more bohemian and artsy atmosphere, the Quartieri dei Vergini, also known as Materdei, is an excellent choice. This neighborhood has a quirky, alternative vibe, and you'll find street art, cozy cafes, and youthful energy.
No matter which neighborhood you choose, Naples is actually pretty great. Each area has its obviously unique charm and character, but consider your preferences and interests when making your decision.
Accommodation
As a big city, Naples has a wide range of accommodation types to suit every budget and preference. If you're looking for a luxurious and pampering experience, you'll find elegant hotels and boutique resorts with stunning views of the city or the bay.
These high-end accommodations often come with top-notch amenities, spa facilities, and fine dining options.
For a more authentic and immersive experience, consider staying in a "locanda," a traditional bed and breakfast, or a charming guesthouse.
These cozy establishments are often run by locals who can provide insider tips on exploring the city and its hidden gems.
If you prefer a home-away-from-home feel, renting an apartment or a vacation home is a popular choice. This option gives you the freedom to cook your meals and live like a local, especially if you plan an extended stay.
Hostels are a great option for budget-conscious travelers and those looking to meet fellow adventurers. They provide dormitory-style or private rooms, creating a social atmosphere where you can connect with like-minded travelers.
Naples also offers a few unique and unconventional accommodation choices, such as converted historic buildings, charming inns, or even boats moored in the harbor, providing an unforgettable experience.
Whichever accommodation type you choose, it's essential to book in advance, especially during peak tourist seasons.
Food in Naples
Naples is a paradise for foodies. First and foremost, you absolutely must try authentic Neapolitan pizza.
Head to a traditional pizzeria and indulge in a Margherita pizza with its deliciously thin crust, San Marzano tomatoes, fresh mozzarella, and fragrant basil.
If you're a pasta lover, don't miss out on pasta dishes like spaghetti alle vongole (spaghetti with clams).
Likewise, seafood enthusiasts will rejoice in dishes like frittura di paranza, a delightful mix of fried fish and seafood.
For a quick snack, try a sfogliatella, a delicious pastry filled with sweet ricotta cheese. This is a popular street food option you'll find throughout the city.
As you explore the local markets, be sure to taste some buffalo mozzarella, known for its creamy texture and exquisite taste. Pair it with ripe tomatoes, fresh basil, and a drizzle of extra virgin olive oil for a simple yet heavenly Caprese salad.
When you're craving something sweet, indulge in a classic gelato. Look out for artisanal gelato shops, and savor the region's famous lemon delight, limone.
Oh, and one more thing – coffee is an integral part of the Neapolitan culture. So, don't forget to order a creamy cappuccino at a local café.
Meanwhile, the city is full of Italian restaurants from other regions, as well as spots that serve global cuisines.
So, yeah, the food is lovely in Naples!
Naples Attractions
Naples is a captivating city where travelers can explore diverse museums, palaces, churches, and architectural wonders.
From ancient relics at the National Archaeological Museum to breathtaking views at Castel Sant'Elmo, Naples is home to an abundance of cultural treasures.
First, make sure to visit the iconic Naples Harbor. It's a bustling hub of activity and offers a stunning view of Mount Vesuvius in the background.
You can take a boat tour to the nearby islands of Capri, Ischia, or Procida for a relaxing day trip.
Next, dive into the history by exploring the ancient ruins of Pompeii and Herculaneum. These archaeological sites are incredibly well-preserved and give you a glimpse into life during the Roman era before the devastating eruption of Mount Vesuvius.
You can't miss Naples' historic city center, a UNESCO World Heritage Site.
Wander through narrow cobblestone streets lined with vibrant buildings, and don't forget to try the famous Neapolitan pizza at one of the many pizzerias tucked away in this area.
If you're an art enthusiast, the National Archaeological Museum is a must-visit. It houses an extensive collection of artifacts from Pompeii and Herculaneum, as well as ancient sculptures and mosaics.
Are you a fan of opera? Then you'll love the Teatro di San Carlo, one of the oldest and most prestigious opera houses in the world.
If you're up for a bit of adventure, take a trip up to the top of Mount Vesuvius itself. The hike will give you panoramic views of the Bay of Naples and an opportunity to peer into the crater of the still-active volcano.
Finally, spend some time strolling along the Lungomare, the seaside promenade.
You will love it here.
Shopping in Naples
Naples has a diverse range of shopping options to satisfy all your retail desires. If you're looking for luxury and high-end brands, head to the Chiaia neighborhood, where you'll find elegant boutiques and upscale stores.
Via Toledo is another popular shopping street, bustling with shops and department stores catering to various tastes and budgets.
For a more authentic and local shopping experience, explore the lively markets. Mercato di Porta Nolana, for instance, is a busy street market where you can find fresh produce, local cheeses, and all sorts of culinary delights.
The historic center of Naples is a treasure trove of small shops and artisans offering unique souvenirs, crafts, and handmade products.
Keep an eye out for ceramics, leather goods, and intricate cameos, which are traditional crafts of the region.
Via San Gregorio Armeno, famously known as "Christmas Alley," is a must-visit, especially if you're a fan of nativity scenes. Here, you'll find shops selling beautifully crafted presepi (nativity scenes) and all sorts of figurines and decorations.
If you're into fashion and are seeking good deals, consider visiting one of the many outlet stores scattered around the city. You can find popular brands at discounted prices.
And don't forget the joy of browsing through antique shops and flea markets, where you might stumble upon unique vintage finds and hidden gems.
So, yeah, shopping in Naples is awesome.
Day Trips from Naples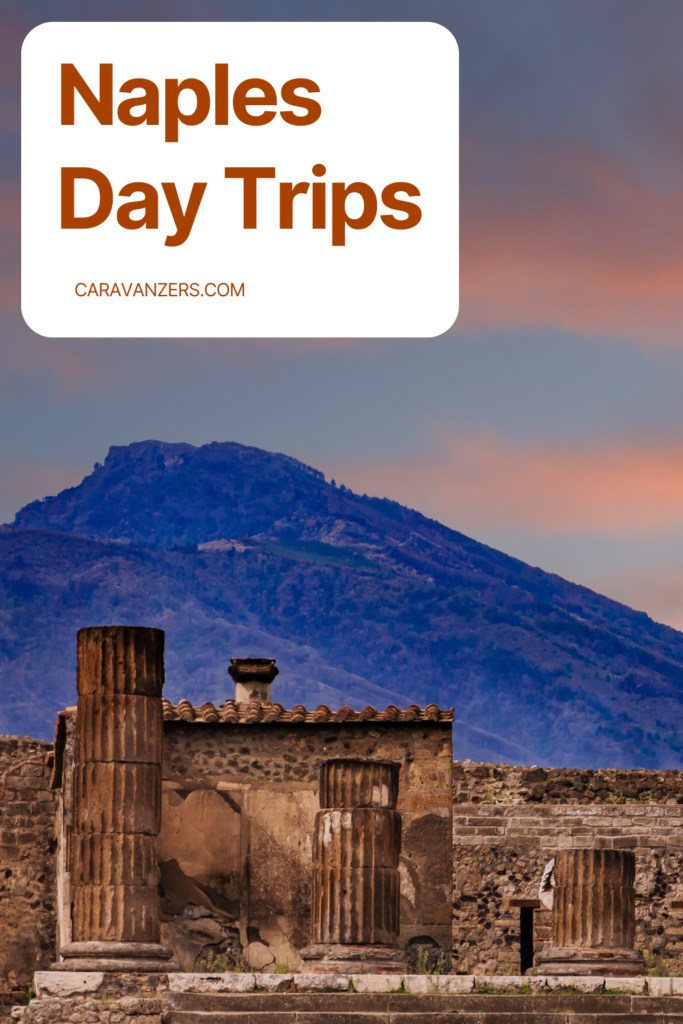 Naples is a perfect base for exciting day trips to explore the surrounding areas. One of the most popular destinations is Pompeii, a fascinating ancient city frozen in time by the eruption of Mount Vesuvius.
Wander through the well-preserved streets, houses, and temples, and imagine life during the Roman era.
If you're interested in more ancient ruins, a day trip to Herculaneum is a great choice. This smaller but equally well-preserved archaeological site offers a different perspective on the impact of the volcanic eruption.
For a dose of natural beauty and relaxation, consider heading to the Amalfi Coast. Marvel at the breathtaking coastal views, and visit the picturesque towns of Positano, Amalfi, and Ravello.
If you're into history and art, a day trip to Caserta is worth considering. The Royal Palace of Caserta is a magnificent 18th-century palace, often referred to as the "Versailles of Italy." Explore its opulent rooms and vast gardens.
Another unique destination is the island of Capri. Take a boat ride from Naples and explore its stunning cliffs, the famous Blue Grotto, and the charming village of Anacapri.
For a more off-the-beaten-path experience, visit the ancient ruins of Paestum, a Greek archaeological site with remarkably well-preserved temples.
Finally, if you're a wine enthusiast, don't miss the chance to visit the Vesuvian wineries on the slopes of Mount Vesuvius. Enjoy wine tastings and learn about the unique viticulture of the region.
No matter which day trip you choose, you'll definitely have unforgettable experiences.
7-Day Naples Itinerary
On day one, arrive in Naples and get settled into your accommodation. Spend the afternoon exploring the historic city center, wandering through Spaccanapoli's charming streets, and visiting landmarks like Piazza del Plebiscito and Castel Nuovo.
For the second day, take a day trip to Pompeii and immerse yourself in ancient history. Explore the well-preserved ruins and learn about life in the Roman city before it was buried by the volcanic eruption.
On the third day, head to the Amalfi Coast for a day of breathtaking views and coastal charm. Visit the beautiful towns of Positano, Amalfi, and Ravello, and enjoy some leisure time at the beach.
On day four, delve into art and culture with a visit to the National Archaeological Museum. Marvel at the artifacts from Pompeii and Herculaneum, as well as ancient sculptures and mosaics.
The fifth day takes you on a boat trip to the enchanting island of Capri. Explore the Blue Grotto, stroll through the picturesque town, and take in the island's natural beauty.
On the sixth day, embark on a food adventure! Take a food tour to savor authentic Neapolitan pizza, pasta, and local delicacies. Don't forget to try some mouthwatering sfogliatella and gelato.
For your last day, choose between visiting Herculaneum for another dose of history or climbing Mount Vesuvius for a thrilling hike and panoramic views of the Bay of Naples.
Just remember that other areas of Italy like Tuscany are within short distances, too!
Final Thoughts
I hope you enjoyed reading the guide about Naples and found it helpful in discovering the city's rich history, vibrant culture, and delicious cuisine.
As a seasoned traveler, I assure you that Naples is an enchanting destination that leaves a lasting impression on all who visit.
Throughout the guide, you explored various attractions, from ancient ruins to the lively streets of the historic areas, gaining insights into the city's unique character and charm.
The guide has also given you valuable information on where to stay, what to eat, and exciting day trips, as well as a well-thought-out 7-day itinerary to maximize your Naples experience.
With this comprehensive guide as your companion, I hope you feel well-prepared to plan your own trip and go on an unforgettable adventure through this captivating Italian city.
Happy travels!
Sebastian Clark is a traveler from the UK and writes about Europe for Caravanzers.
Follow us on Pinterest.