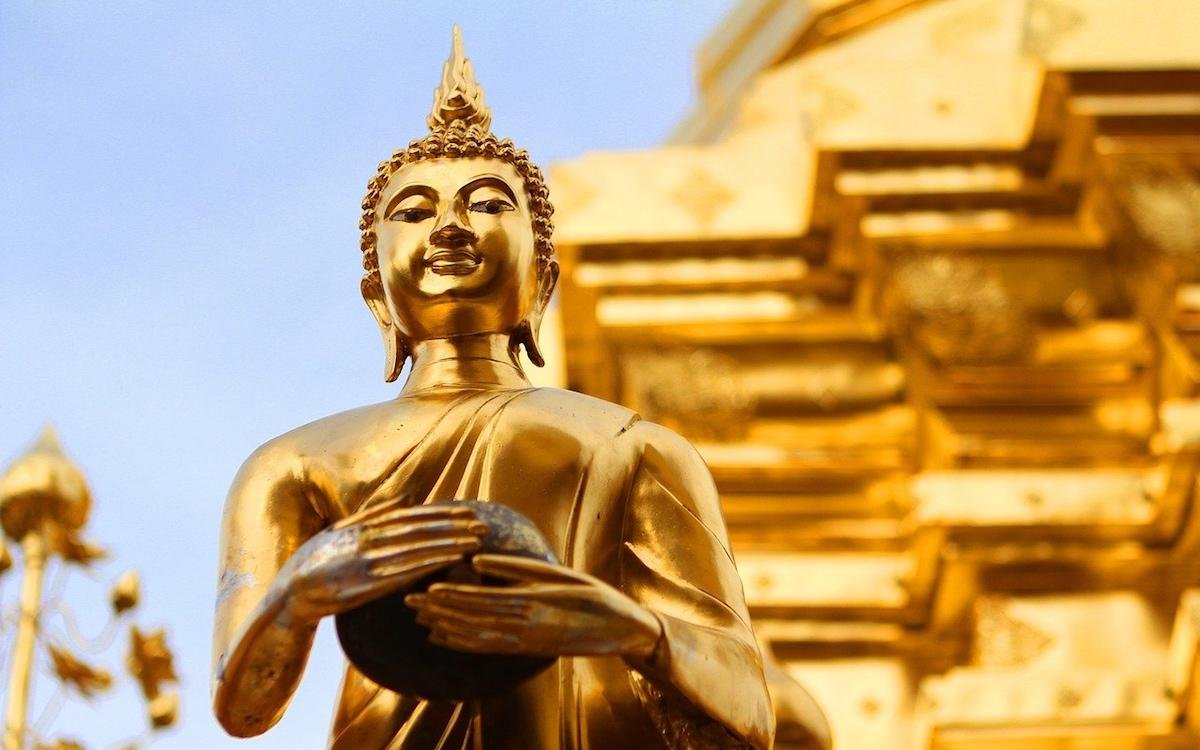 Because it is booming as a tourist city, a top destination over the past couple of years, we decided to give you a list of things to do in Bangkok.
So, what makes Bangkok so popular?
Well, many things!
For instance, Bangkok is absolutely modern and open-minded in the heart of conservative Southeast Asia.
Another reason is the great weather!
Finally, there are interesting to see and do!
So, here are some reasons to help you plan Bangkok as your next destination.
VIDEO – Bangkok Travel
Bangkok Travel Basics
Bangkok is the capital of Thailand. As a result, there is a "government" side to Bangkok. For example, most of the embassies are located here.
"For many things, we go to Bangkok, especially official things," says Nang, a woman who works for a tour guide company.
However, the city also plays the host of everything Thai.
So, don't worry.
Meanwhile, you should know the city is literally open 24 hours. Whatever you're looking for, chances are you will find it any time of the day.
Baht is the currency, which is about 0.35 to the US dollar. Because it is an international city, and a top destination at that, the people of Bangkok are familiar with top currencies like the Pound, Euros, and Yen.
That said, keep in mind that Bangkok is 12 hours ahead of New York City. In other words, when it is 9am in New York City, it will be 9pm in Bangkok.
Bangkok Weather
Bangkok weather is very simple: it is tropical!
Because it is located in Southeast Asia, it is deeply affected by the monsoon. In other words, when the earth and atmosphere heat differently, two periods of the year when there are dry and wet winds.
"It tends to be more windy than rain in the city," says Nang.
As a result, months May through October are full of rain.
Really, it is not uncommon for July, August, and September to have 20 days of rain in the month!
Therefore, visit Bangkok between November and April.
Meanwhile, it is basically hot all the time, which means it makes the perfect winter getaway destination.
Bangkok Cuisine
Bangkok is a foodie paradise. The cuisine is mostly Thai cuisine. However, because it is the capital of the country, you can find most of the global cuisines!
For example, there are many restaurants that serve Chinese, Indian, European, and even American food.
That is because Thai people are really open minded about food.
"We love all food," says Nang, who admits she enjoys non-Thai food when she can. "I really love Indian food, especially," she adds.
Did you know, for example, that the two most popular dishes in Bangkok are not even of Thai origin?
Yes, "congee" originated from India and "pad thai" originated from China!
So, just enjoy the diversity of the food.
Meanwhile, you should try local foods like "moo ping" (grilled pork), "kanom bueang" (pancakes), "tom yum" (soup), and "cha yen" (tea with milk).
Because the food is very cheap (a full meal can be less than $10), you should check out top restaurants of the city, which are still going to be cheaper than back home!
Finally, choose Chinatown as your place to test your taste buds! For example, just take a long walk on Yaowarat Road.
"Don't worry," says Nang. "It is not Chinese but Thai people serving Thai food in Chinatown!"
Really, true.
Bangkok Nightlife
Bangkok nightlife is fun!
So, first of all, did you know that there are tons of rooftop bars in Bangkok?
Yes, it is true!
Check out, for example, Sky Bar Rooftop at Lebua Hotel, which occupies floors 21 to 25 of State Tower building.
Meanwhile, other cool rooftops include Banyan Tree Bangkok's Vertigo, So Sofitel's Park Society, and Bangkok Marriott Hotel Sukhumvit's Octave.
Because when in Bangkok you do as the locals, one of the things Nang recommends is a "kathoey" or "ladyboy" show.
"It would be similar to drag shows," says Nang.
It is a cabaret performed by male-to-female transgender individuals.
They're very popular in Bangkok.
Calypso Cabaret, which has been around since the 1980s, is probably the most popular. It is located in Charoen Krung Road, in Asiatique mall.
Of course, you could also do the general bar or nightclub thing, too, which is also plentiful in the city.
Bangkok Shopping
When you want to shop, Bangkok has markets for you in the day and night.
For example, day markets like Chatuchak are great places to find Thai things like rattan bags.
Likewise, there are night markets like Patpong come to life after dark.
Meanwhile, the city is home to tons of malls.
So, malls like Central Embassy, Siam Discovery, and the Platinum Fashion are all great places to get good deals you won't find back home!
Of course, the city is home to many boutiques, too. For example, Painkiller Atelier is a Thai fashion brand that gives you unique modern stuff.
"We have many choices for shopping," says Nang. "My favorite are always the malls, because you will find things produced in Japan or South Korea."
In other words, you just have to find your vibe.
Bangkok Temples
Bangkok temples are some of the most beautiful in the country!
Because the city is predominantly Buddhist, you might end up feeling like there is a wat (temple) at every corner.
"There are thousands of temples in and around Bangkok," says Nang.
Of course, the most famous are Wat Pra Kaew, Wat Arun (pictured here), and Wat Pho.
So, Buddhism in Thailand dates back to over a thousand years old.
Meanwhile, today the most popular school is the Theravada, which is conservative and accounts for over 90% of the population.
"It was King Ram Khamhaeng that made Theravada the state religion and it has been the dominant school ever since," says Nang.
Ram Khamhaeng was the King from 1278 to 1298 AD.
This school is also popular in Cambodia, Laos, and Sri Lanka.
The other major school of Buddhism is Mahayana, which is popular in countries like Japan, China, and South Korea.
The temples in Bangkok are generally really well built and feature relics and a lot of golden statues!
Final Thoughts
So, Bangkok is very popular and by now you learned why.
Aside from warm weather all year around, it is also a very cool and modern city.
Likewise, it gives you a chance to see ancient buildings and rub elbows with historic cultures.
Similarly, the food is amazing and the nightlife is awesome.
What is not to like?
AJ Paris is a travel photographer based in New York. He is the editor of Caravanzers.
Follow us on Pinterest.