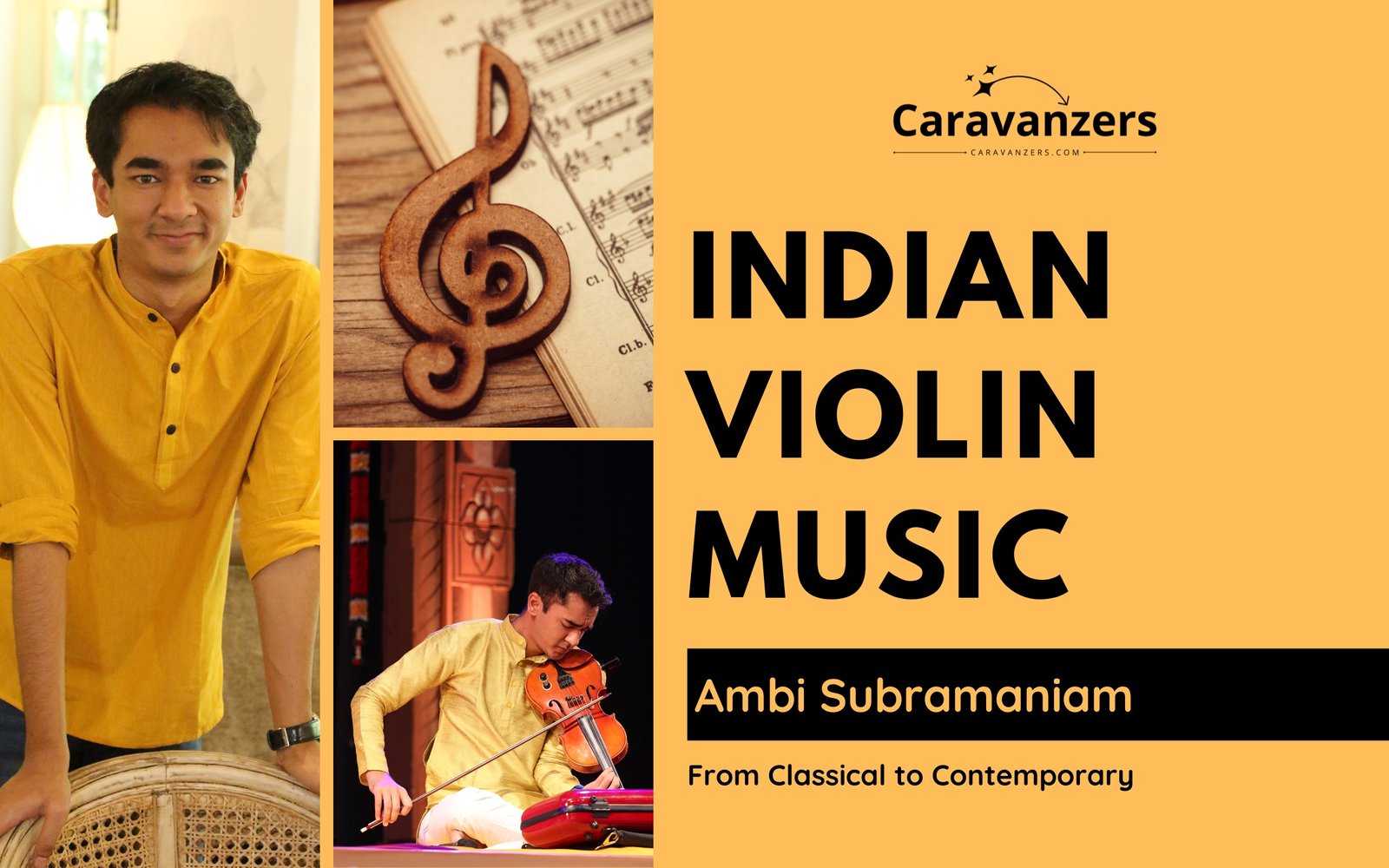 Ambi Subramaniam is an accomplished violinist from India. He performed on stages worldwide and has captured the attention of many music lovers.
This violinist comes from a world-renowned musical family, and many people are surprised to hear he was born in the United States.
In recent years, he has gone viral with some covers of popular music.
And he says he's interested in both Indian and western music, and he's unmistakably classical.
Let's get to know him!
Ambi's Musical Family
Ambi's father is Lakshminarayana Subramaniam, one of the most important violinist players in India.
The father is the son of V. Lakshminarayana, who taught his sons the violin and came from a long line of Carnatic musicians.
But it isn't just the men in the family that are musicians. Ambi's late mother, Viji Shankar, was an accomplished singer who was trained in both Carnatic and Hindustani styles (she was the niece of Ravi Shankar).
And his grandmother was Lakshmi Shankar, the singer and dancer who toured with Ravi Shankar and George Harrison.
Western audiences may know Ambi's parents from their role as composer and singer in Mira Nair's films, the Academy Award-nominated Salaam Bombay! and Mississippi Masala.
Ambi's sisters, stepmother, and many other relatives are accomplished musicians.
Classical Music Background
"I've learned Carnatic classical violin from my father," says Ambi. "And western classical violin, as well," he adds.
Carnatic is one of the two styles of Indian classical music. The style is traditionally rooted in its Hindu history and has many diverse instruments.
One of its important instruments is the violin.
Ambi Subramaniam has traveled and worked with his father, Lakshminarayana Subramaniam, around India and the world.
When he's not touring, Ambi is on social media, giving the masses some appreciation for classical music.
His posts on social accounts like YouTube and Instagram get many positive responses, especially when he plays crowd favorite pieces.
Recently, he joined a couple of other Carnatic musicians to celebrate Krishna's birthday, Janmashtami.
They performed "Krishna Nee Begane Baro," a song that dates back to 16th century South India.
The song, which asks Krishna to come soon, is in the Kannada language, which is the predominant language in the southern state of Karnataka.
Interest in Contemporary Music
Even though Ambi Subramaniam trained in classical music, he says he's been very interested in other styles as well.
"So, I tried to understand a little bit of jazz," he says, adding, "a little bit of gypsy violin, and a little bit of other things that I try to incorporate into both my traditional and contemporary violin playing."
Recently, he joined several musicians, playing "Bella Caio," the Manu Pilas piece from the film Money Heist, and "Shenandoah," the American folk song.
And he's gone totally viral for his rendition of "Laal Ishq" from the soundtrack of the Indian film Goliyon Ki Raasleela Ram-Leela.
Support the Artist
Like many musicians around the world, Ambi Subramaniam's musical career was halted by the COVID-19 pandemic.
However, he pivoted and worked with other musicians to keep audiences engaged.
As a result, his popularity on social media skyrocketed because he continued to offer beautiful music.
Today, he's back on the road, touring. He was recently in the United States and will continue to show up in places, maybe even near you!
To keep up with his work, visit his website, and follow him on social platforms @ambisub.
AJ Paris is a travel photographer based in New York. He is the editor of Caravanzers.
More India
Check out more about India: