Trascender by Daymoon Leminic Eclipseborn is a song you really should listen to. This Colombian artist has a global groove anyone, anywhere, will like.
What do time, cruel intentions, breathing, and being needed have in common? They are all part of the first verse of "Trascender" by Daymoon Leminic Eclipseborn.
If the beautiful and meaningful lyrics accompanied by hips and cool music don't move you, get ready to dance in the last 90 seconds of the song!
Let's first get to know the artist…
Meet Daymoon Leminic Eclipseborn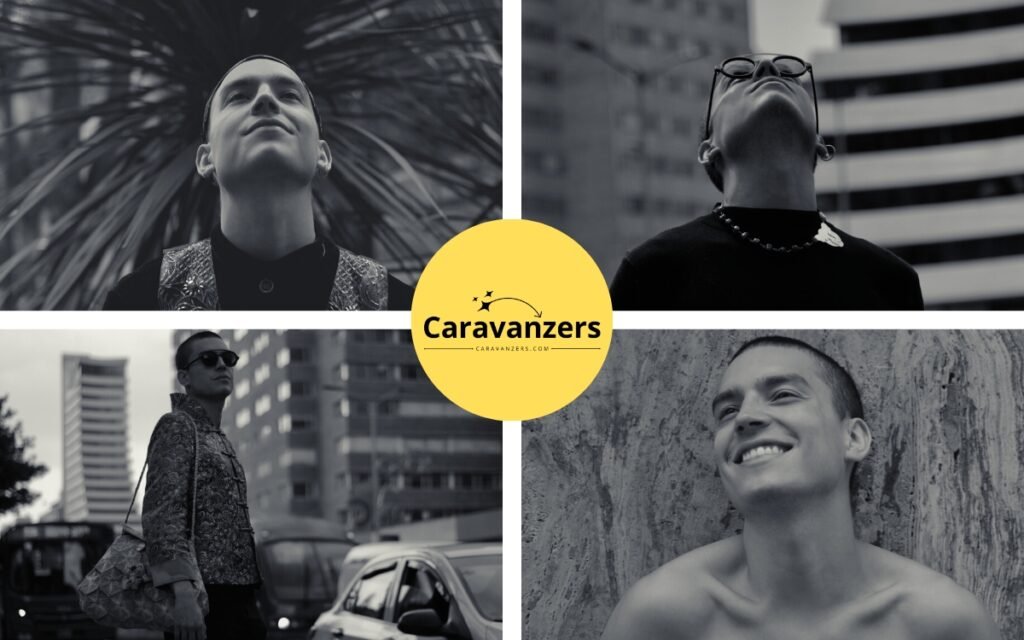 Daymoon Leminic Eclipseborn is barely 20 this summer, but meeting this artist will make you feel like you just encountered an old soul.
"For me, music is movement, emotions, feelings, and memories," says the artist. "To share ideas and moments. It's also a way to connect to tradition and to be ourselves a little bit more."
The artist is nonbinary, and we had a lot of conversations about tradition, astrology, and dreams.
When we recently met in Bogota, we also talked about how artists have a responsibility to share their perspectives with the world.
Learn More About Trascender
The song may be a beautiful piece of music that combines dance and spirituality, awareness and letting go, but the artist says it was inspired by pain, too.
"Two years ago, a friend created Bardo, a collaborative space for artists to commemorate her father's recent death," says the artist. "We could create however we want. I thought about pain and how to transform, to transcend that energy. That is what personal experiences have taught me: to wake up, to breathe, and to enjoy. Because suddenly life ends and time is short."
But just because pain was one of the inspirations, it's not the only thing.
"It's a song to care," says the artist. "To collab. An invitation to move, to share good vibes, and energies, to listen, to agree, and to come to a solution."
Next Step for the Artist
The artist is currently building a body of work. Although the focus of this article is on "Transcender," you should know there are other songs on the market, too.
For example, you can listen to songs like "Arde," "Llueve," and "Sentimental" on Spotify and other streaming services.
Meanwhile, the artist is busy making more.
"I hope to have fun and share fun, to inspire and motivate a lot of people," says the artist. "To energize with lyrics and sounds. To help create an aware, emphatic, horizontal, human, nature home."
Follow Daymoon Leminic Eclipseborn
Like many artists, Daymoon Leminic Eclipseborn is on all social media networks. In fact, we met on Instagram.
So, follow the artist on Instagram, TikTok, and the website.
AJ Paris is a travel photographer based in New York. He is the editor of Caravanzers.
More Music
If you love music, check out these articles: