California travel. From when to go to what to do, your ultimate trip planning to this beautiful state is here.
Nearly 20 million international visitors arrive in California every single year.
The Golden State's immense popularity among tourists stems from its diverse attractions, including iconic cities, breathtaking landscapes, world-class beaches, renowned national parks, and a vibrant cultural scene.
The state's enticing blend of urban sophistication and natural beauty, coupled with a year-round temperate climate, offers a captivating and versatile destination for travelers seeking a wide range of experiences and memorable adventures.
In this guide, I will walk you through the cities, beaches, wine country, road trips, and cruises.
So, if you're planning a California trip, this guide will help you big time.
California Tourism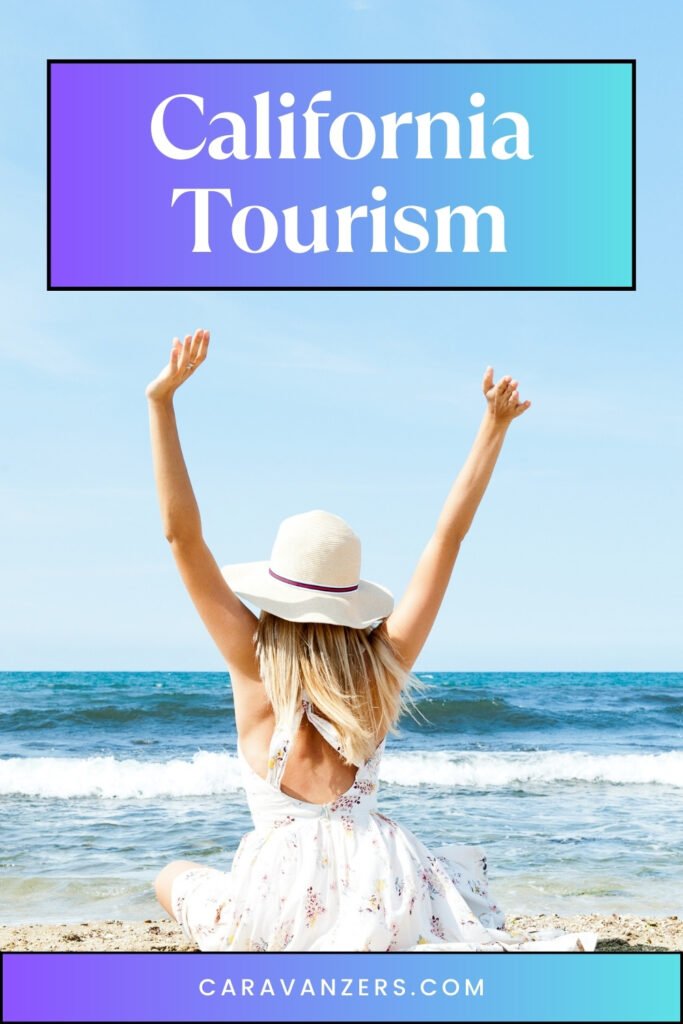 California's geography includes diverse landscapes, from stunning coastal beaches to towering mountains and lush forests to arid deserts.
The state features the Sierra Nevada Range, Central Valley, Mojave Desert, and Pacific coastline, creating a unique mix of environments that attract both nature enthusiasts and adventurers.
Before visiting California, consider planning based on your interests and the state's vast offerings.
Research weather and pack accordingly due to regional variations.
Arrange transportation options for exploring diverse landscapes and urban areas.
Check visa requirements if an international traveler.
Book accommodations in advance, especially during peak seasons.
Research attractions, events, and local customs to enhance your experience and make the most of your California journey.
Best Time to Visit California
The ideal time to visit California largely depends on your preferences.
Coastal areas have mild climates year-round, making them attractive for anytime travel.
Spring (April to June) and fall (September to October) offer pleasant temperatures and fewer crowds.
For skiing and snowboarding, winter (December to February) is suitable in mountainous regions.
Consider regional weather, events, and activities to determine the best time for your California trip.
But, honestly, you can visit California any time of the year.
How to Get to California
So, California hosts major airports, including Los Angeles International Airport (LAX), San Francisco International Airport (SFO), and San Diego International Airport (SAN).
These gateways serve as crucial hubs, connecting the state to national and global destinations.
The airports accommodate millions of travelers each year, contributing to California's thriving tourism and commerce.
Likewise, prominent train stations in California include Los Angeles Union Station, San Francisco's 4th and King Street Station, and San Diego's Santa Fe Depot.
Serving as pivotal transportation nodes, these stations facilitate efficient rail travel, connecting passengers to various destinations within the state and beyond, fostering connectivity and convenience.
Similarly, key bus stations in California encompass Los Angeles' Union Station, San Francisco's Salesforce Transit Center, and San Diego's Greyhound Station.
These central hubs facilitate essential bus transportation, offering extensive routes that link urban centers and rural areas, enhancing accessibility and accommodating diverse travel needs across the state.
Finally, prominent cruise ports in California include Los Angeles' World Cruise Center, San Francisco's James R. Herman Cruise Terminal, and San Diego's B Street Cruise Terminal.
These vital maritime gateways facilitate unforgettable cruise experiences, offering access to coastal beauty and distant destinations, contributing to the state's maritime allure.
Of course, international arrivals in California require appropriate visas unless originating from an exempt country.
This list includes nations with visa-free or visa-on-arrival arrangements.
Proper documentation ensures smooth entry, aligning with immigration regulations and maintaining security while welcoming visitors to explore California's diverse attractions and vibrant culture.
Visit the Cities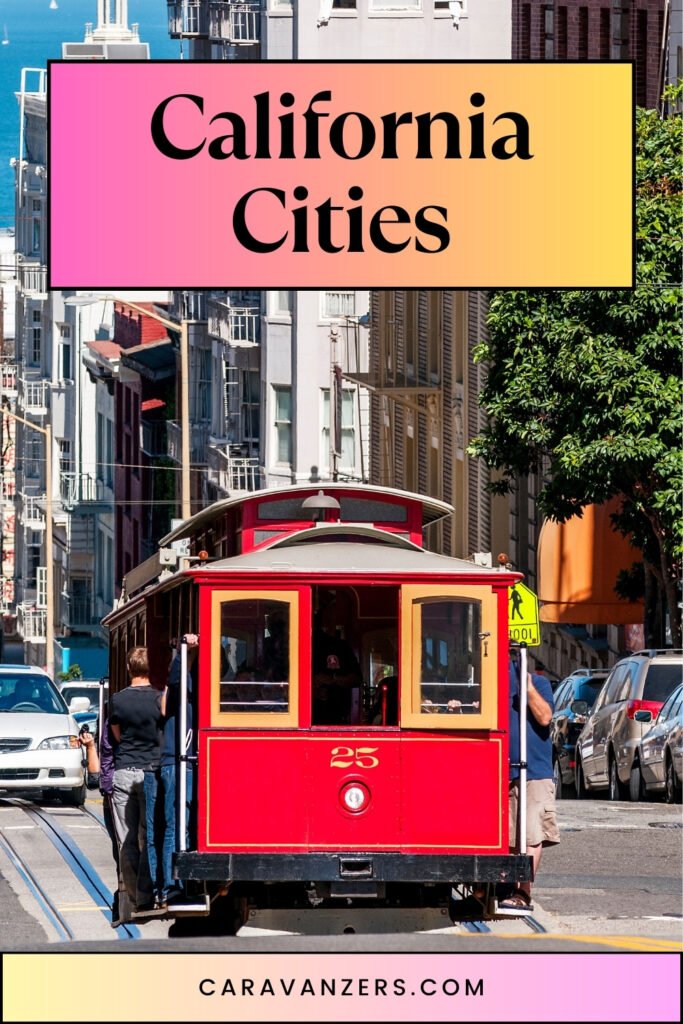 California hosts a collection of captivating cities within the United States, and San Francisco stands out prominently in this regard.
The city's distinctive character is shaped by its rich historical significance, iconic architecture, and distinctive weather patterns.
San Francisco's history is deeply rooted in the Gold Rush era and its subsequent role in the development of the American West.
So, this history is reflected in its preserved Victorian architecture and cable car system, offering a glimpse into the past while coexisting with modern urbanity.
Meanwhile, the city's architecture further sets it apart, showcasing a blend of styles that create a visually striking skyline.
From the iconic Golden Gate Bridge to the historic Alcatraz Island, the city's landmarks tell stories of innovation and perseverance.
Finally, the weather in San Francisco is notably distinct, characterized by its frequent fog and microclimates.
This variability lends a unique charm to the city's atmosphere, as it often experiences chilly summers and mild winters compared to other regions in the country.
These elements collectively contribute to San Francisco's unique identity as a city that seamlessly intertwines history, architecture, and climate, making it a fascinating destination within the tapestry of California's diverse urban landscape.
Other major cities in California include Los Angeles, San Diego, Santa Barbara, and even the state capital, Sacramento.
California Beaches
California boasts some of the finest beaches in the United States, with the Los Angeles area being particularly renowned for its coastal gems.
So, the LA region is home to a collection of world-famous beaches that attract visitors from all corners.
Santa Monica Beach, nestled adjacent to the iconic Santa Monica Pier, presents a picturesque setting for sunbathers and cyclists alike.
Likewise, just a stone's throw away, Venice Beach exudes a unique bohemian vibe, offering a vibrant atmosphere with its bustling boardwalk and eclectic street performers.
Further down the coastline, Malibu's Zuma Beach stretches expansively, showcasing its pristine shores against a backdrop of rugged cliffs.
Similarly, Manhattan Beach stands out for its charming beachside community and scenic walkways.
The upscale ambiance of Newport Beach captivates with its upscale resorts and recreational opportunities.
Moving south, Huntington Beach, aptly dubbed "Surf City USA," lures in surf enthusiasts with its consistent waves and surf culture.
These LA-area beaches collectively embody the essence of California's coastal allure, each offering its distinct character and recreational possibilities that have solidified its status among the best in the nation.
Food in California
California's food scene is as diverse as its landscapes. Indulge in fresh seafood along the coastline, savor farm-to-table cuisine in Napa Valley, and relish authentic Mexican flavors in San Diego.
So, the state has birthed several iconic foods. The mouthwatering California Roll, a sushi favorite, emerged in Los Angeles.
Likewise, the Cobb Salad, originating from Hollywood's Brown Derby restaurant, blends ingredients in a delectable medley.
Similarly, the French Dip sandwich, created in Los Angeles' Philippe The Original, is a tender roast beef in a savory au jus.
Of course, innovations like the Mission Burrito and fortune cookies also trace their origins to the Golden State, adding to California's flavorful culinary legacy.
Meanwhile, explore vibrant farmers' markets, enjoy innovative fusion dishes in Los Angeles, and embrace the avocado obsession.
From gourmet dining to street food, California offers a culinary adventure that reflects its cultural richness and culinary creativity.
California Wine Region
California proudly boasts the largest expanse of wine country in the United States. This sprawling viticultural region includes a diverse range of climates and terrains, providing an ideal setting for grape cultivation and wine production.
So, the state's renowned wine country is marked by its notable contributions to the world of winemaking, both in terms of quantity and quality.
Stretching from the sun-drenched valleys of Napa and Sonoma to the Central Coast's fertile landscapes, California's wine country offers a plethora of grape varieties and winemaking traditions.
The vastness of this region allows for a remarkable array of wines, from bold reds to crisp whites, catering to the preferences of wine enthusiasts worldwide.
Meanwhile, the prominence of California's wine country extends beyond its sheer size, encompassing a culture that celebrates the art and science of winemaking.
Its influence on the global wine industry is undeniable, with numerous wineries and vineyards gaining international recognition for their craftsmanship.
Finally, the diverse geography of California's wine country not only contributes to the quality and variety of wines produced but also creates an inviting backdrop for wine tourism.
Visitors are able to indulge in tastings, explore scenic landscapes, and immerse themselves in the world of viticulture.
In essence, California's expansive wine country stands as a testament to the state's integral role in shaping the American wine landscape.
Golden State Road Trip
California offers a picturesque landscape that is ideal for a memorable road trip experience.
The state's diverse terrain encompasses stunning coastal vistas, towering mountains, and charming countryside, making it a captivating destination for travelers.
One of the most iconic routes to explore this beauty is along Highway 1, which spans from the southern to the northern reaches of California.
Highway 1, often referred to as the Pacific Coast Highway, offers an unparalleled journey along the scenic coastline.
As you navigate this winding road, you'll be treated to breathtaking ocean views, dramatic cliffs, and quaint seaside towns.
The highway's meandering path allows travelers to witness the dynamic interplay between the Pacific Ocean and the rugged coastline.
Beginning in Southern California and stretching all the way to the northern part of the state, Highway 1 encapsulates California's captivating landscape in a single drive.
From the sun-soaked beaches of San Diego to the majestic redwoods of the North Coast, the highway provides a window into the state's natural beauty and diverse ecosystems.
Embarking on a road trip along Highway 1 grants travelers the opportunity to savor the essence of California's varied landscapes, making it an unforgettable journey through a region renowned for its awe-inspiring vistas and boundless charm.
Cruise Travel in California
California has one of the most extensive coastlines in the United States, offering a vast stretch of shoreline along the Pacific Ocean.
This expansive waterfront not only showcases diverse landscapes, ranging from sandy beaches to rugged cliffs, but it also serves as a hub for maritime activities.
Along this extensive coastline, you'll find several notable cruise ports that cater to a variety of travel preferences.
These ports provide convenient gateways to explore both the state's coastal beauty and its neighboring regions.
Whether embarking on a cruise to Mexico, Hawaii, or other destinations in the Pacific, these ports offer a starting point for unforgettable nautical adventures.
So, these cruise ports are strategically located to make the most of California's coastal appeal.
They offer modern facilities and services, ensuring a seamless and enjoyable embarkation and disembarkation experience for travelers.
Beyond their practical function, these cruise ports often add to the allure of the coastal cities they are nestled in, contributing to the vibrant maritime culture that defines California's relationship with the Pacific Ocean.
In essence, California's expansive coastline not only provides a stunning backdrop for travelers but also hosts a network of cruise ports that facilitate maritime exploration and connect the state to the broader Pacific realm.
California Adventure
Go on exhilarating adventures in California. The state truly offers a myriad of exciting activities for adventurers.
From challenging hikes and surfing to unique experiences like hot air ballooning and rock climbing, California's diverse landscapes provide endless opportunities to satisfy your craving for adventure.
Whether exploring mountains, forests, or coastlines, California has something thrilling for everyone.
Start with a hike through Yosemite's towering peaks, witness the grandeur of Redwood National Park, or surf the waves of Huntington Beach.
Go rock climbing in Joshua Tree, explore the rugged terrain of Death Valley, or take a hot air balloon ride over Napa Valley's vineyards.
Dive into thrilling water sports in Lake Tahoe or kayak along Big Sur's dramatic coastline.
From skydiving to off-roading, California offers endless opportunities for adrenaline junkies.
7-Day California Itinerary
On days 1-3, arrive at Los Angeles International Airport (LAX). Explore iconic attractions like Santa Monica Beach and Pier, then dive into the lively culture of Venice Beach's boardwalk.
Discover the charm of Hollywood, stroll down the Walk of Fame, and explore Griffith Observatory for panoramic city views.
Visit the Getty Center for art and architecture.
On day 3, go on a scenic drive along Highway 1 toward Santa Barbara.
Enjoy picturesque coastal views and explore Santa Barbara's charming downtown, known for its Spanish architecture.
On day 4, savor the laid-back atmosphere of Santa Barbara and, in the afternoon, head to the nearby Santa Ynez Valley for wine tasting in the heart of California's wine country.
On day 5, head to San Francisco. Explore the historic Alcatraz Island and experience the iconic Golden Gate Bridge.
Immerse yourself in San Francisco's unique neighborhoods.
On day 6, visit Fisherman's Wharf, take a ride on the famous cable cars, and explore Chinatown.
Enjoy the lively atmosphere of Union Square and explore the city's diverse culinary scene.
On day 7, depart from San Francisco or embark on a cruise from the James R. Herman Cruise Terminal.
Sail along the stunning California coastline or venture to other Pacific destinations.
Final Thoughts
So, this comprehensive guide provides valuable insights for planning your California trip.
With millions of visitors annually, the state's allure is evident through its iconic cities, stunning landscapes, pristine beaches, and vibrant cultural scene.
California's unique fusion of urban sophistication and natural splendor, complemented by its temperate climate, is an enriching and diverse trip.
This guide has covered various aspects, from city exploration to coastal relaxation, wine country indulgence, exhilarating road trips, and captivating cruises, ensuring a fulfilling and unforgettable experience in the Golden State.
So, go right ahead and start planning your trip!
AJ Paris is a travel photographer based in New York. He is the editor of Caravanzers.
Follow us on Pinterest.