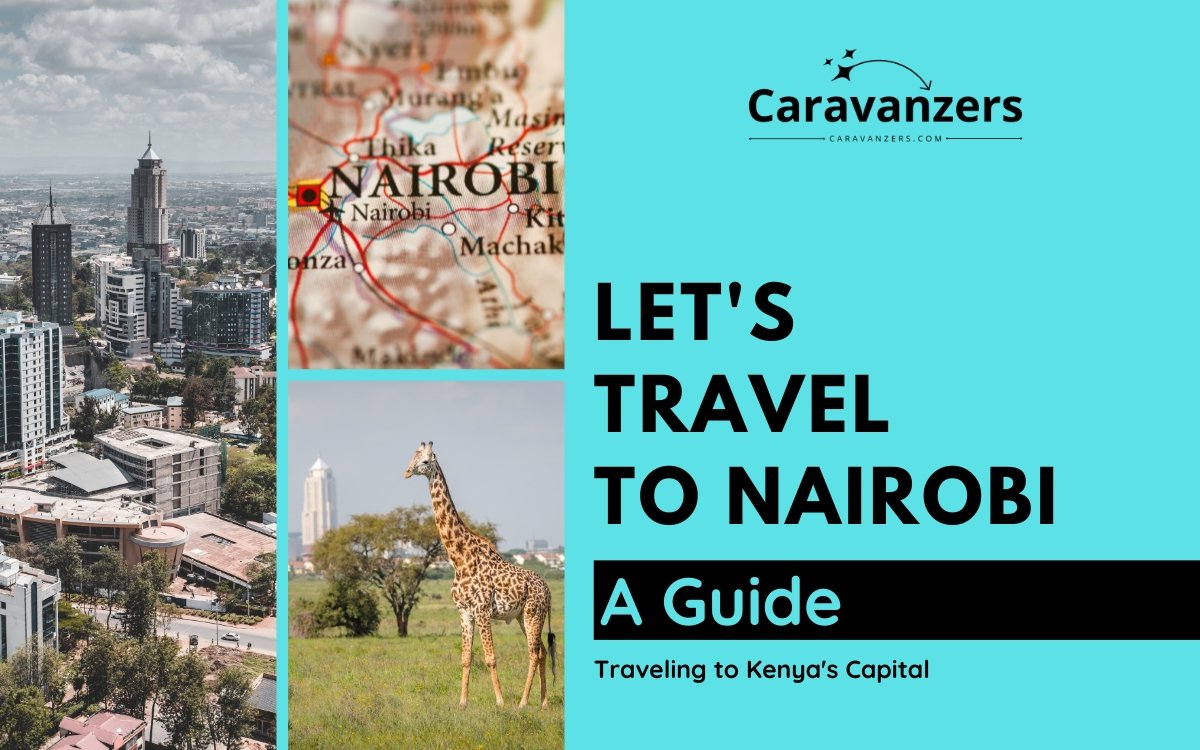 Nairobi travel guide that will show you why this city is one of the bright, lively, and full of energy destinations in our world.
When discussing this city with travelers, they frequently inquire if it's worth visiting. Nairobi, the capital of Kenya, truly encompasses everything a tourist could desire – culture, history, and adventure.
Without a doubt, my response is always a resounding yes. Tourists are drawn to Nairobi for various reasons, including its unique atmosphere, numerous attractions, and diverse wildlife.
From the bustling city life of Central Nairobi to the verdant national parks teeming with exotic creatures, this East African metropolis offers something for everyone.
So, what does this guide entail? I will provide you with all the essential information required for the greatest trip of your life, encompassing travel necessities, accommodation recommendations, delectable cuisine options, and enjoyable activities.
Let's go explore Nairobi!
VIDEO – Nairobi Travel
Nairobi Travel Basics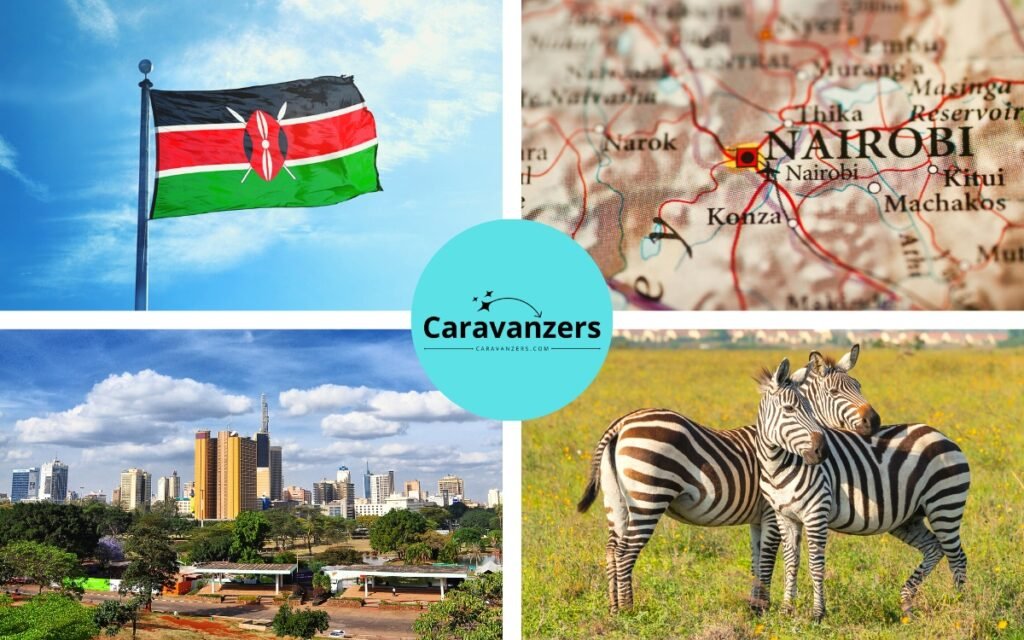 Nairobi is the capital city of Kenya and is in East Africa. Kenya has eight provinces, and Nairobi, as the national capital, is one of those.
As a result, it operates on East Africa Time (EAT), which means it's three hours ahead of GMT. That means when it's 12pm in New York City, it's 8pm in Nairobi.
The primary language spoken in Nairobi is Swahili, although English is also widely used. It's the only city in Kenya where all of the ethnic groups live, and they all speak Swahili as their national language.
The city is home to two major airports. Jomo Kenyatta International Airport is the one most travelers, including western ones, arrive through. Wilson Airport is smaller and generally is great for visiting nearby countries.
For more detailed information, see my answers to these frequently asked questions.
Is it Worth Visiting Nairobi?
Today, the world is our oyster, and we have a lot of destinations to choose from, which makes us has to consider if some are even worth it.
Is It worth visiting Nairobi? Yes, visiting Nairobi is so worth it. The city has a lot to offer, and you will leave with fantastic travel memories, too. Not only does Nairobi has a lot to offer to modern travelers, but it also has exotic experiences such as safari.
Whether you're into museums or shopping, nature or clubbing, fun or quiet experiences, this is a city that has it all.
So, yes, go for it!
Is it Safe to Travel to Nairobi?
Like many large cities around the world, Nairobi does make travelers question where it's a safe destination to visit.
Is it safe to travel to Nairobi? Yes, Nairobi is one of the safest cities in Africa. Kenya is a beautiful country with friendly people and a robust tourist infrastructure, which means the safety of visitors is taken very seriously. Your biggest safety issue will be a petty crime.
My advice is to pay attention at all times. When you hire anyone, make sure they truly are qualified to offer the service.
For example, don't go by taxi unless you can trust it. The National Transport and Safety Authority (NTSA) licenses taxis. Make sure they're licensed.
If you're visiting a crowded area, take the time to really make sure you aren't "showing off," as they say. Keep all of your belongings very close to you.
But, yeah, Nairobi is pretty safe.
What is the Best Month to Visit Nairobi?
Nairobi is one of those cities you can visit any period of the year, but some months are better than others.
What is the best month to visit Nairobi? July is the perfect month to visit Nairobi! The weather is comfortable, and it rains the least during this time of year. For daytime people, this is truly the best month. If you're a night owl, it gets cold at night.
Plus, it's in the wintertime in the southern hemisphere, so you'll be able to take advantage of all the outdoor activities during this time!
Generally speaking, this tends to be a hot month in the northern hemisphere, so it's the best getaway.
Kenya Travel Requirements
Kenya does require a valid passport at least six months before the expiration date and at least two empty pages.
Most western citizens can visit with an eVisa, especially for short travel. For those of you seeking to stay longer (more than 90 days), get a normal visa in advance.
Like many popular tourist destinations, there are plenty of vaccinations required for Kenya. Visit your country's health advisory website to learn what you may need.
Finally, you will need to speak at least English to really enjoy Kenya. If you can speak Swahili, of course, that's a super plus.
Where to Stay in Nairobi
Nairobi blends modernity with ancient cultural traditions and natural spaces where one can appreciate wildlife. With nine districts sprawled across its urban landscape, there's sure to be an area that resonates with your traveler's spirit.
Upon leaving the airport, your taxi ride to the city can vary in length depending on your requirements. Nairobi is an excellent destination for tourists, budget-conscious individuals, and long-term stays, with different neighborhoods catering to distinct needs.
Although various areas offer unique features, staying in the city center is always a sound choice. The CBD or Downtown region boasts exceptional accommodations, dining options, and activities.
For a more touristy experience, consider lodging in Nairobi Central's hotels. Travelers seeking value for their money may find Westlands to be an ideal spot.
Alternatively, for those on a tight budget who don't mind sharing, Airbnb offers incredibly affordable lodging options.
> Read our full article – Where to Stay in Nairobi
What to Eat in Nairobi
Nairobi is one of those capital cities that brings the nation together. Yet, it has its own local culture, including cuisine.
Before Nairobi was the national capital, it was the ancestral homeland of the Kamba people. As a result, their cuisine is probably what you would consider the local foods of Nairobi.
Try Kamba foods like the uusu, which is a great dish to try… kind of like soup.
Meanwhile, while all the major ethnic groups of Kenya have their ancestral home areas in other regions, they are also very much present in Nairobi.
For example, the Kikuyu is a huge ethnic group that lives around Mount Kenya in the central area of the country. Yet, there are so many Kikuyu restaurants in Nairobi!
A popular Kenyan dish to try is ugali, which is a corn meal from the Luo people. It's usually best consumed with collard greens in a side dish called sukuma.
Likewise, this is the capital of the country, and it has a lot of international people. Some are here for work for a short time, and others have been here for generations.
For instance, there's an Indian community in Nairobi that date back to the British era. Neighborhoods like Ngara are dotted with Indian resultants.
One of my favorite foods to try in Nairobi is mutton vindaloo, which is originally from northern India.
That means Nairobi has local, national, and international foods to explore!
> Read our full article – What to Eat in Nairobi
Things to Do in Nairobi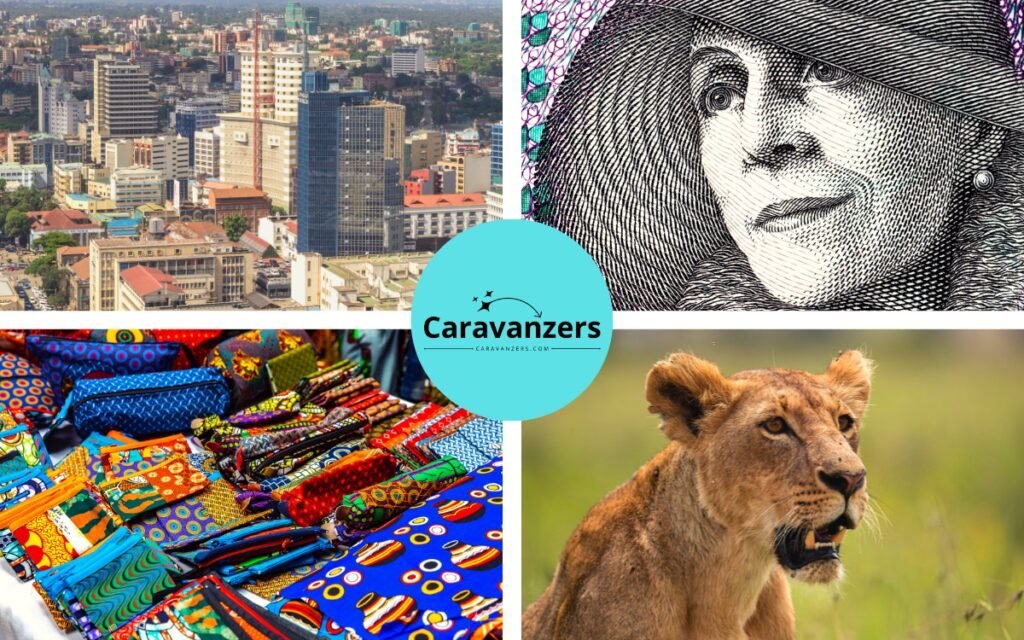 Nairobi is definitely one of those cities where you feel like there's so much to see and do. From experiencing the vibrant nightlife to exploring the many historical sites and parks, Nairobi has something for everyone.
My favorite things to do in Nairobi are checking out the lovely city center, exploring neighborhoods, visiting the national park,
Nairobi Central has a lot to offer in terms of attractions, and some of the most notable attractions include the Kenyatta Conference Center, Jamia Mosque, and Uhuru Park.
Popular neighborhoods I love visiting in Nairobi include the colorful Kibera, which is the largest slum in Africa, and
Tourist Landmarks
Nairobi is an exciting city full of culture and attractions! Some of the top tourist attractions in Nairobi include the Nairobi National Park, Giraffe Centre, and the Karen Blixen Museum.
Nairobi National Park is a must-see natural wonder. You will find rare and famous African animals, and it leads to larger plains!
There are also many art galleries, shopping malls, and nightlife venues to explore.
One of the best markets is Gikomba, which is a giant market where you can find anything you want, although it's famous for second-hand items.
For nature lovers, Nairobi has many green spaces and parks, such as Uhuru Park. This park is in the Nairobi Central area and is very cool.
No matter what you are looking for, you are sure to find something to enjoy in Nairobi!
Solo Activities in Nairobi
Some of the great solo activities in Nairobi include visiting the Nairobi National Park and seeing the wildlife. You will go back with tons of memories… not to mention pictures and videos.
Another great thing to do solo is to explore the vibrant street markets. Nairobi has so many of them, and all you need to do is find the nearest one.
I also really like going on a walking tour of the city. This is especially great during the week in Nairobi Central because it's buzzing with activity.
You can also invest in taking a cultural cooking class. Maybe you want to learn how to make a popular dish.
Of course, you can also plan a time to go exploring the museums and galleries. There are national-level spots that allow you to look back into the history of the city.
This is a city that truly welcomes everyone, and you don't have to be afraid to be out there on your own.
Best Places to Visit in Nairobi for Couples
Nairobi can be a very romantic place, especially during the winter. Some great couple activities in Nairobi include taking a romantic hot air balloon ride over the savannah. Believe me, this type of safari is very romantic.
Meanwhile, you can also plan a romantic picnic in any of the hills. There is somewhere you get an amazing view of the city, and all you have to do is decided on it.
Of course, you could also opt for enjoying a candlelit dinner in any of the many amazing restaurants the city has to offer.
There are also neighborhoods like Hurlingham that are very chic to stroll with your loved one.
Nairobi can be very romantic, and all you have to do is just plan it.
Family Outing Places in Nairobi
If you bring the kids, they are so going to love Nairobi! Take the kids to Uhuru Park and let them see how beautiful nature can be.
The Giraffe Manor is a great place to visit, so the kids can enjoy getting personal with some of the cute animals there.
For those of you who have more time, you could spend driving around town by hiring a long-term taxi. Kids will love seeing how different the neighborhoods are from one another.
Maji Magic is a great place for water sports. This water park is great fun for the kids, and it's very safe.
Yeah, there is a lot to do!
Day Trips from Nairobi
There are so many cool day trips from Nairobi. One of my favorites is Mount Suswa Conservancy, which is about two-and-half hours away. You will get to meet the Maasai community there… not to mention incredible views.
Another great place is Lake Naivasha, which is also about two hours away. It's a freshwater lake in the Great Rift Valley. Fantastic place to visit, really.
Masai Village is just an hour away, but, oh my God, it's so nice! This short trip allows you to go meet Maasai people in a traditional village setting. Incredible destination.
Finally, check out Fourteen Falls. It's about an hour away, and this waterfall adventure is a unique thing to experience when you've been stuck in the big city.
Yeah, there are so many options for day trips from Nairobi.
Nairobi Travel Example
Alice had grown up in a small, rural town in Germany. Despite her fairly isolated upbringing, she had always been naturally curious and adventurous.
"I don't know," she says. "I always loved to look at faraway places.
As an adult, Alice decided to take the plunge and go on an adventure. There was one place that had occupied her imagination for years: Kenya.
"I was both excited and apprehensive," she says. "I had heard stories of the wild 'bush lands,' and while they sounded awe-inspiring, they also sounded dangerous."
In the end, Alice decided to opt for the relative safety of Nairobi. But the city ended up being much more than she could have imagined.
She explored both the city itself and the nature that surrounded it, and this helped her to fall in love with the country.
Now, Alice comes back to Kenya every two years, and she doesn't regret her trips for a second.
If you're brand new to African destinations, Alice recommends spending time at your government's websites. Learn what you need to know, and plan your trip in advance.
"Six months to a year is good," she says.
Nairobi Travel Guide – Final Thoughts
There is a reason why Kenya is always one of the top countries for travelers to visit, and Nairobi as its capital is the perfect explanation.
Nairobi is truly a cool city to visit. It's very modern, but it also has a lot of exotic things to offer, including wild animals you will rarely find outside of Africa.
So, go ahead and give it a shop.
In this guide, I have given you everything to plan a great trip.
Enjoy Nairobi!
AJ Paris is a travel photographer based in New York. He is the editor of Caravanzers.
More Kenya
Here are more articles for you:
Kenya Official – Learn more about Kenya by visiting the official tourism website.