Things to do in Brazil captivate travelers with beauty, diversity, and warmth, making it a must-visit destination for any adventurous soul.
In this guide, I will show you how to indulge in the vibrant and diverse Brazilian food, explore the enchanting Amazon rainforest, marvel at the breathtaking Iguazu Falls, and immerse yourself in the vibrant energy of Rio de Janeiro.
Brazil truly offers something for everyone, and there is very good chance you will not be disappointed.
So, grab your notebook and let's plan your trip.
Video – Brazil Travel
Brazil is an enchanting fusion of natural beauty, cultural diversity, and gastronomic delights that will undoubtedly leave you with unforgettable memories.
If you're a food lover, exploring the unique Brazilian cuisine should be high on your list.
Try a traditional black bean and meat stew, or a mouthwatering barbecue, or even indulge in deep-fried chicken croquettes.
End your meal with a popular chocolate truffle.
For nature enthusiasts, the Amazon rainforest calls with awe-inspiring biodiversity.
You will find lush landscapes, encounter exotic wildlife, and learn about the indigenous communities that call this rainforest home.
Witnessing the grandeur of Iguazu Falls is another must-do experience.
Straddling the border between Brazil and Argentina, these majestic waterfalls are a true natural wonder.
In Rio de Janeiro, you can experience the famous Copacabana and Ipanema beaches, visit the iconic Christ the Redeemer statue perched atop Corcovado Mountain for breathtaking views of the city, and don't miss out on the lively nightlife, samba performances, and the city's famous carnival.
For a taste of Afro-Brazilian culture and history, head to Bahia.
This state in northeastern Brazil is a unique blend of African and Brazilian heritage.
Experience the captivating rhythms of a traditional martial art combined with dance and music, explore Salvador, the capital of Bahia, and its colorful colonial architecture and vibrant cultural scene.
Finally, immerse yourself in the soulful beats of Brazilian music.
Listen to samba and bossa nova, which are deeply ingrained in the country's culture, and attend live performances in bars and clubs to truly appreciate the rhythm and passion of Brazilian music.
This is a country that has a diverse range of experiences that cater to various interests, so, start planning your trip today.
Brazilian Food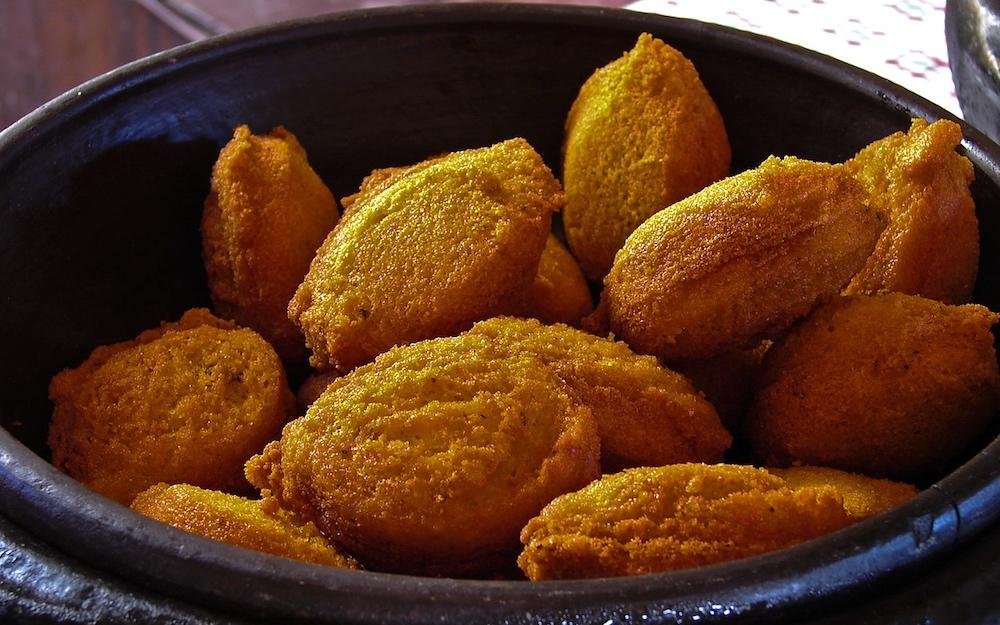 One of the things you will immediately notice after arriving is that Brazil has a unique and delicious food!
So, Brazilian food is influenced by diverse people including African, European, and, of course, the native cultures of Brazil.
For example, acarajé is a dish of West African background that is now popular in Brazil, especially in the northeastern state of Bahia.
Made from peeled beans that are formed into a ball and later deep-fried in dendê or Brazilian palm oil, this dish will taste delicious to a foreigner for sure!
Similarly, vatapá is an Afro-Brazilian dish, although this one has a seafood flovor because it is a creamy paste that is made from bread, shrimp, and coconut milk, as well as aground peanuts and palm oil.
On the other hand, pão de queijo, which is a cheese bread is clearly from the influence of the Europeans.
So, trying the food is one of the best things to do in Brazil
Meanwhile, where is the best place to try Brazilian food?
Any traditional restaurant in any city!
---
The Amazon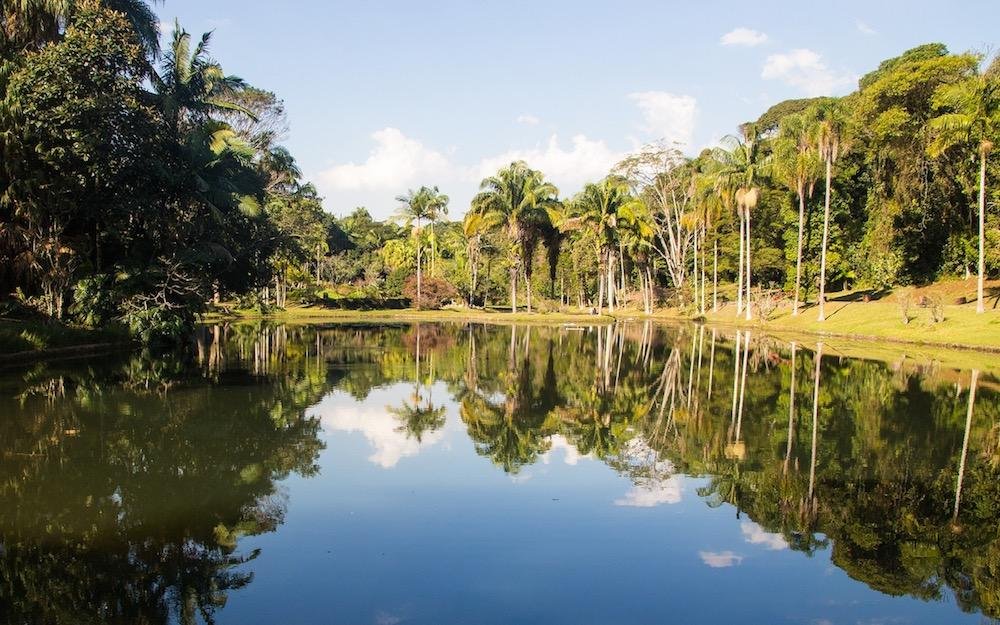 The Amazon is simply the best.
For instance, it is the largest rain forest in the world and takes up about 40 percent of the South American continent.
Because of its natural potency, about 20 percent of the world's oxygen is produced there.
So, what are some of the things you will be by visiting the amazon?
For example, you could swim with pink dolphins in the Amazon River, you could do Piranha fishing, or any of the cool 2,000-plus species that call this rain forest home.
Meanwhile, keep in mind that although 60 percent of the amazon is in Brazil, the other 40 percent are in countries like Peru, Colombia, and Venezuela.
So, how do you get there in Brazil? Fly to Manaus, the capital of the Amazonas state. Once there, there are many tour company for different needs.
---
Iguazu Falls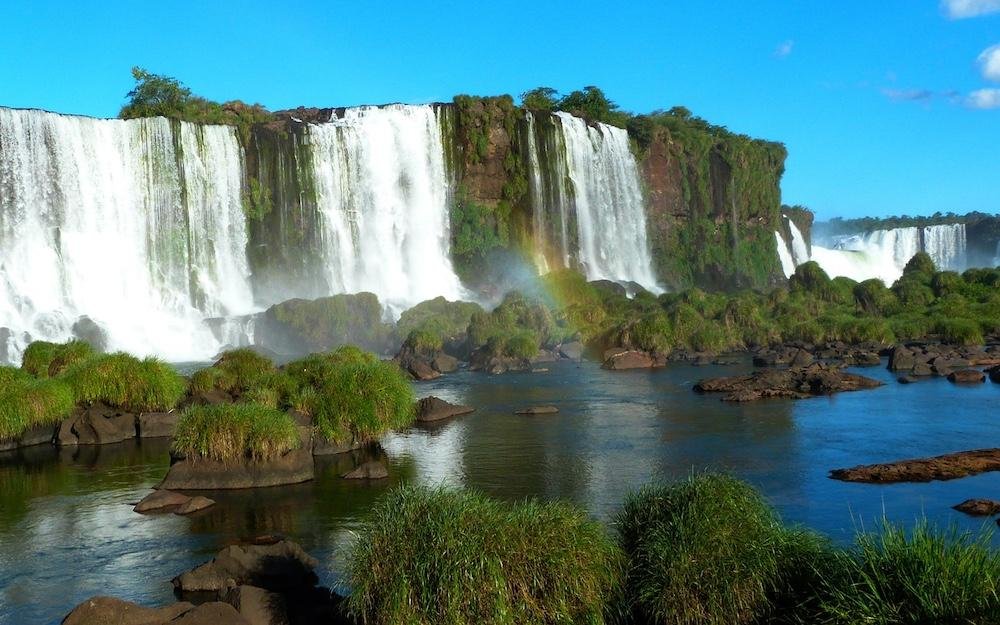 So, where the Brazilian state of Paraná meets Argentina, there are 275 waterfalls known as iguaçu in Portuguese.
These waterfalls are of the Iguazu River.
Because they are as wide as 1.7 miles and drop as high as 269 feet, the Iguazu is an incredible sight to be had because it is the largest in the world!
Although most of the falls are on the Argentinian side, you will still enjoy plenty.
The best view in Brazil is the Mirante da Garganta do Diabo (the Devil's Throat), which is a u-shaped wonder!
Meanwhile, the best view is located about 15 miles outside of Foz do Iguaçu.
So, to get there, fly into Foz do Iguaçu, which is about 2.5 hours from Rio.
---
Rio de Janeiro
Rio de Janeiro is without an argument the most beautiful city in Brazil.
Because it is home to famous mountains like Sugarloaf and out-of-this-world structures like the Christ the Redeemer statue, not to mention its incredibly rich coastline riddled with beaches, Rio is a must see!
So, visit neighborhoods like Copacabana, Ipanema, and Santa Teresa and soak in carioca culture by watching a soccer match at the Maracanã stadium or enjoying a coxinha at the local cafés.
Rio is also very famous for the carnival.
Bahia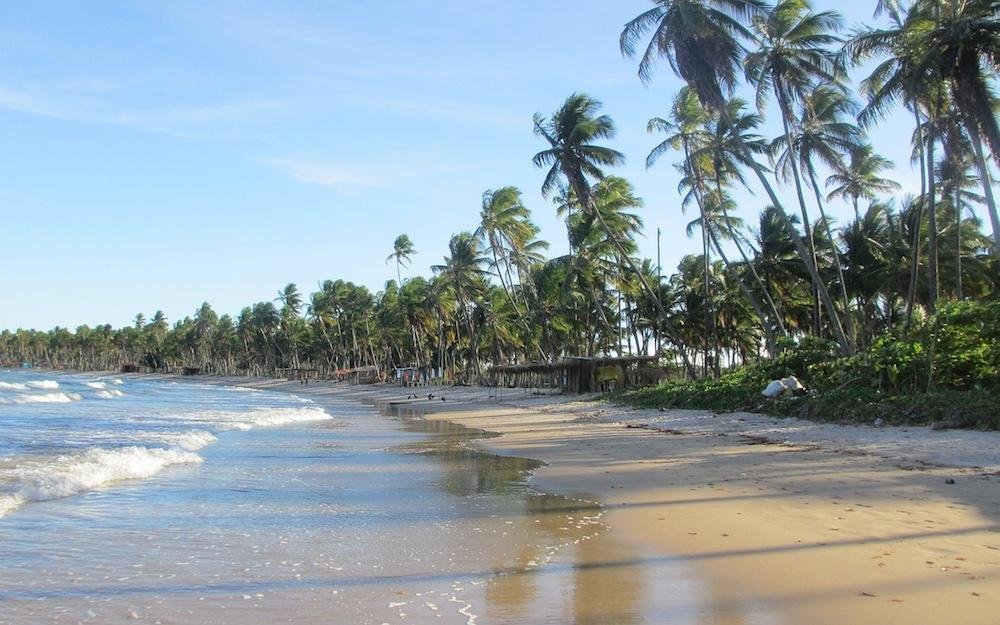 Bahia is a northeastern state that gives you flavor!
Because the state has both tropical and sertão (desert-like) regions, it has a lot of unique things to offer.
Of course, it is all off of Baía de Todos os Santos or All Saints' Bay.
Meanwhile, Bahia is home to Salvador, which is the third largest city of the country and home to a diverse community known as baianos, who are of African or mixed people of African descent.
As a result, Bahia is center of Afro-Brazilian culture.
For example, the Afro-Brazilian martial art known as capoeira is popular in Bahia.
The state is also home to 26 islands.
Itaparica, off of Salvador, is probably most interesting.
So, to get to Bahia, fly to Salvador.
Listen to Brazilian Music
Brazilian music is very popular, especially in countries that were former Portuguese colonies. A Brazilian playlist is a fun way to discover Brazil.
Listening to local music while traveling helps understand the culture and connect with locals. It's a conversation starter and a great immersion tool.
Gerson, a Brazilian singer, shared his favorite songs, offering a glimpse into Brazilian music. The playlist includes various genres like samba, pop, and funk, showcasing the richness and diversity of Brazilian music.
From Marina Lima's romantic ballads to Elba Ramalho's celebration of Pernambuco, and Claudinho e Buchecha's funky tunes, each song tells a unique story.
Brazilian music's popularity stems from its diversity, catchy beats, and talented musicians, making it a favorite worldwide.
Final Thoughts
So, you visited Brazil and know you have experienced a gorgeous country!
For instance, you tried the lovely food and saw the amazing natural wonder that is the Amazon.
Likewise, you visited old cities like Salvador and modern ones like Rio.
Meanwhile, we would love to hear your thoughts.
Let us know what you think!
AJ Paris is a travel photographer based in New York. He is the editor of Caravanzers.
Follow us on Pinterest.
More Brazil
Love Brazil? Here are some more articles: