Travel to Japan from US and discover everything this Asian country has to offer. Honestly, there's a reason why it's one of the top tourist destinations in the world.
There are many reasons why Americans should travel to Japan! For one, Japan is a fascinating country with a rich culture and history.
In this guide, I will tell you the logistics of actually getting here.
Likewise, you will learn popular things to do in Japan, especially for Americans.
I welcome you to my country.
Traveling from US to Japan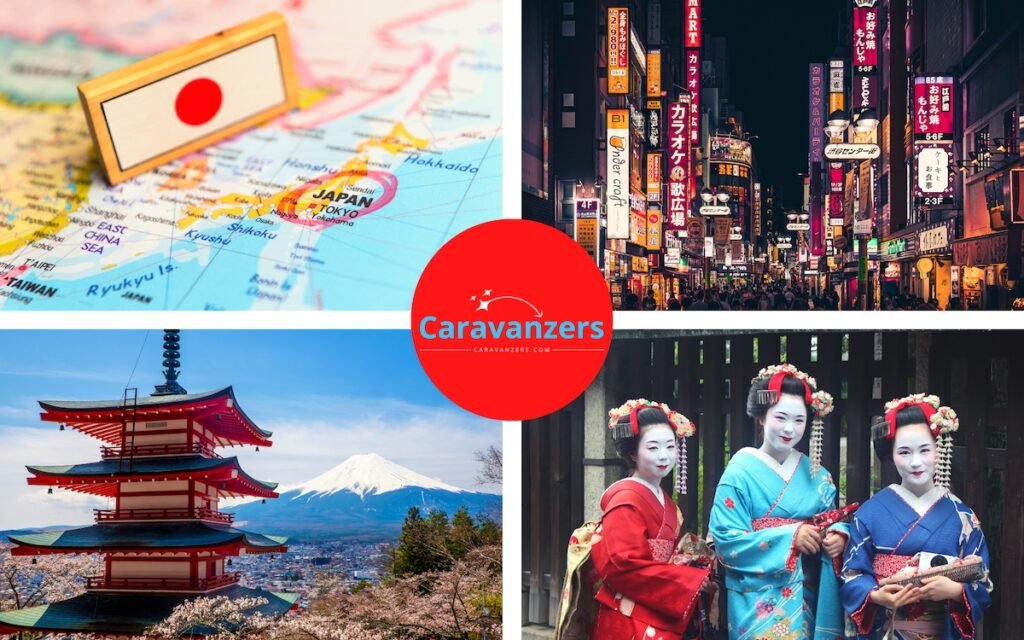 Japan is in East Asia, directly facing South Korea, North Korea, and Russia. It's an island nation surrounded by the Pacific Ocean.
Tokyo, the capital of Japan, is on GMT+9. That means it's about 13 hours ahead of New York City.
Japan uses the Japanese yen. 1 US dollar equates to about 150 yen. This is how much it would cost to get a medium bottle of soda.
Although there are several ways to travel to Japan, the best way is to fly.
There are at least 13 American cities with nonstop flights to Tokyo. These include New York, Chicago, and Los Angeles.
You will also find at least another 100 flights to Japan, although they might include stopovers, especially those going to smaller cities.
With so many choices for direct flights, travelers can easily find a flight that fits their schedule and budget.
And with Tokyo being such a popular destination, there are often plenty of flight deals and promotions to be found.
For more specific questions, check below.
Is Japan Open for Tourism?
Is Japan open for tourism? Yes, Japan is currently open for tourism. The country invested a lot to ensure that leisure travel would resume. Prior to 2019, about 20% of the travel economy was foreign. That means Japan relies heavily on the Japanese, but it still counts for us.
What Do I Need to Travel to Japan from US?
What do I need to travel to Japan from US? You will need a current passport. The passport should not expire within 6 months. You will also need several pages available, especially if you plan to leave the country and come back (foreign territories are nearby). Visa not required.
Cheapest Way to Travel to Japan from US
What is the cheapest way to travel to Japan from US? Without a doubt, that would be flying. Though you can take a cruise to Japan, it's more complicated and expensive. If purchased in advance, you can find flights to Japan from the United States for less than $500!
What Month is the Cheapest to Fly to Japan?
What month is the cheapest to fly to Japan? November is the cheapest month because it's in the low season. Japan is popular during the summer, especially in September, when the temperatures are nicer. The spring is also very popular. So, normally, winter is the cheapest season to come.
Travel Adapter for Japan from US
What plug adapter do I need for Japan? In Japan, we use both A and B plugs. This means Americans don't have to really worry about that. However, you do need to worry about electrical items. For electricity, we use 100V on a 50/60Hz scale. That is everything.
Things to Do in Japan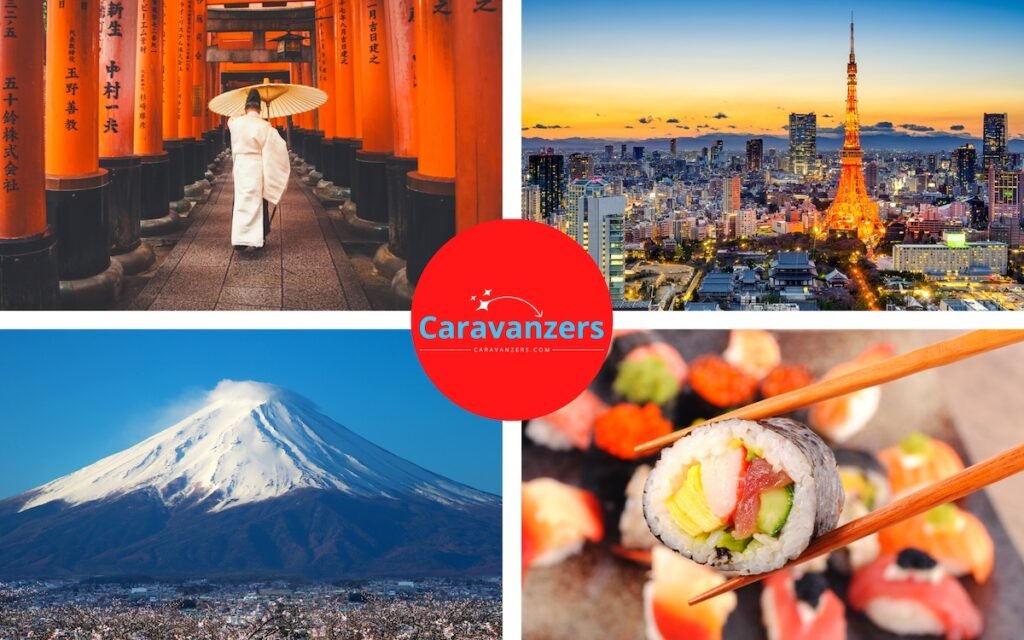 There are so many things to do in Japan. From the bustling metropolis of Tokyo to the tranquil mountains of Kyoto, there is something for everyone in this country.
Additionally, Japan is renowned for its food and its hospitality. You really will have to try some of its unique dishes, as well as how food is consumed.
And, of course, there are the famous cherry blossoms! The entire world descends upon Japan for this spring marvel.
Whether you're looking for an adventure or a relaxing vacation, Japan is the perfect destination.
Here are specific items to check out:
Places to Visit in Japan
Places to visit in Japan include Tokyo, Nara, Hokkaido Island, and more. The capital city of Tokyo, which has a lot of unique things to offer to a tourist.
Nara is a unique city with cute animals and history. This is a very pretty area. It used to be the capital.
Hokkaido Island is very different and has big cities, and is well known for its leisure activities, especially in winter.
Mount Fuji
Mount Fuji is a beautiful mountain not far from Tokyo.
So, when you visit the capital city, make sure to take the time to visit this ancient mountain!
Eat Sushi
Japan is famous for sushi. We love healthy foods that are seasonal, and sushi is perfect for this.
You can find sushi all over Japan, and you can get it with meat or vegan.
Visit Geishas
Geishas are a unique part of Japanese history.
They are not as relevant as they used to be, but today they are historical and unique.
For this, you want to visit Kyoto city.
Listen to Japanese Music
Japanese music is very diverse.
For example, there are Japanese solo artists, bands, and even idol groups.
Shop in Japan
There are so many unique shopping experiences across Japan for travelers. Hip Tokyo is perfect for grabbing the latest fashion.
In smaller cities, especially historical ones like Kyoto, you will find unique local items, too.
There are plenty of malls and boutiques, so choose what you like.
Final Thoughts
Japan is friendly to Americans. In fact, most Japanese people have a favorable view of the United States.
The two countries share a lot of history. This close relationship has led to strong economic ties between the two nations; the US is Japan's second-largest trading partner.
Furthermore, Japanese people tend to admire American culture. Many popular American films and TV shows are popular in Japan, and American music and fashion are also highly influential.
In addition, many young Japanese people study English in order to better communicate with Americans.
All of these factors contribute to a strong friendship between Japan and the United States, which means your trip to Japan will be great.
Welcome to Japan!
Yuri Takahashi writes about Japan for Caravanzers.
More Japan
Love Japan? Here are more articles:
Japan Tourism – Visit the official website of the tourist office.